Within the running community, there are two distinct camps, road running and trail running. With similarities in nutrition, gear, and training, there are major differences between road races and trail races. Team Injinji athlete Mike Wardian is a prime example of a successful elite runner in both road and trail disciplines.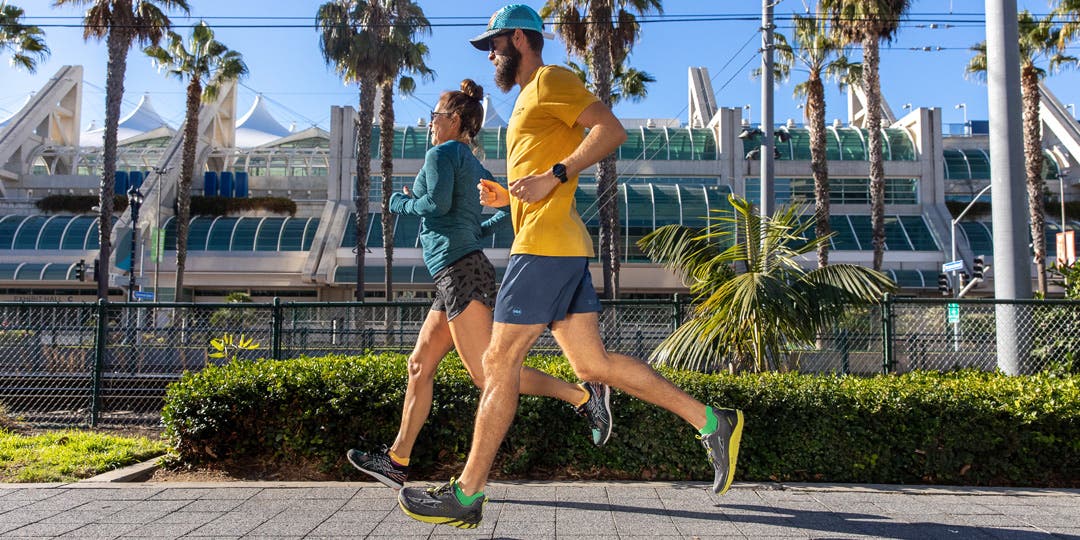 What are the most significant differences?
Pace: It's critical to know your pace during a road race so you can gauge how long it will take to run certain distances, whereas pace is less predictable in a trail race and determined more by the terrain, weather, altitude, and distance.
Gear: Road running does not require as much gear so you may carry fewer items throughout your run. In trail running, you might have to pack hydration, extra clothes, food, and emergency equipment. Road runners and trail runners tend to wear different kinds of socks as well. Road runners often favor no-show or thinner styles while trail runners typically wear socks speficially designed for running on uneven ground, such as Injinji's Trail Series.
Distance and Terrain: The majority of long-distance road races tend to be marathon or 50K distance, though there are still a few old-school road ultra marathons. In terms of terrain, road races are often flatter, faster, and runners have greater control of all the race factors. Trail races, on the other hand, tend to be longer than road races, with distances of 50 miles, 100K, 100 miles, and longer. Trail races can be more complex due to altitude, rapid weather changes, trail navigation, and darkness. All of these components can have major impacts on a runner's performance.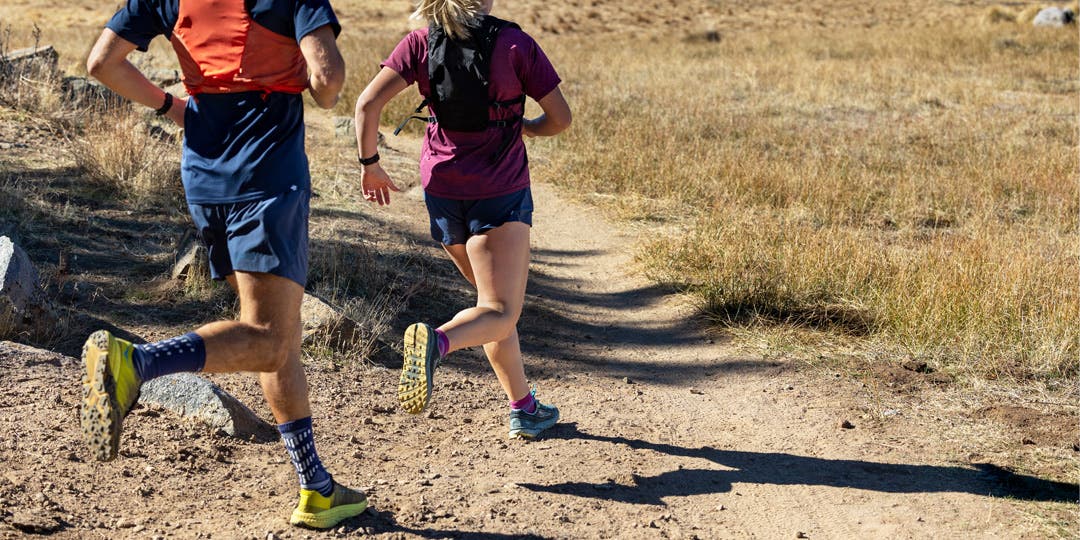 Training and Mobility: Training is very similar for both types of running but mobility is crucial for trail runners. Jumping, hopping, and dodging over uneven ground requires moderate to advanced functional fitness. Road running can be monotonous but can be made more dynamic by jumping on park benches, running on curbs, or staying tight to cars. Injinji's Trainer socks are perfect for practicing techniques that simulate race obstacles.
The Body: Running is a tough sport. Both roads and trails can lead to injuries. All runners must be cognizant of bodily cues to prevent injury. The hard concrete surfaces in road running contribute to extra wear and tear on the body, whereas trails have softer surfaces that put less stress on the joints.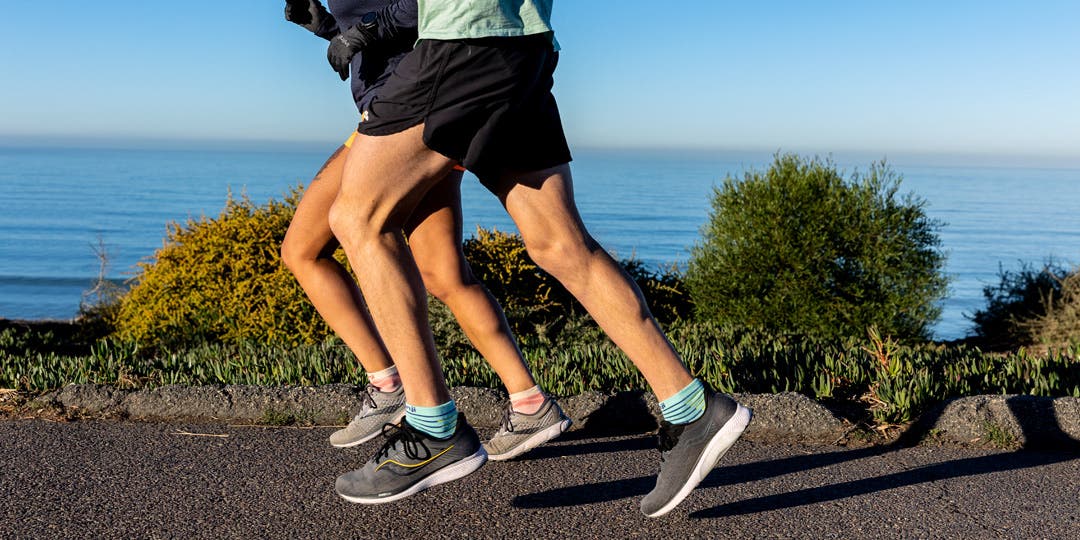 There are also race day logistical differences such as race rules, support on the course, and restrooms. Due to a higher number of participants at road races, parking and transportation can be challenging. To mitigate congestion, corrals or "heats" might be used to spread out the runners on the course, with faster runners in the front and slower runners in the back. The use of headphones, strollers, and dogs are more acceptable in road races, whereas pacers and a crew are used only in trail races, 50 miles or longer.
Support on the course can also greatly differ from road to trail. In road races there are more restroom facilities along the course and aid stations may provide only water, some electrolytes and maybe some energy chews or bananas. Trail races require a pack-in pack-out approach, meaning that the runner does not have the luxury of restrooms. Trail race aid stations are more robust and may include buffets of foods ranging from fruit, sandwiches, snack foods, soups, and pancakes. For both road and trail, race day nutrition must be dialed in!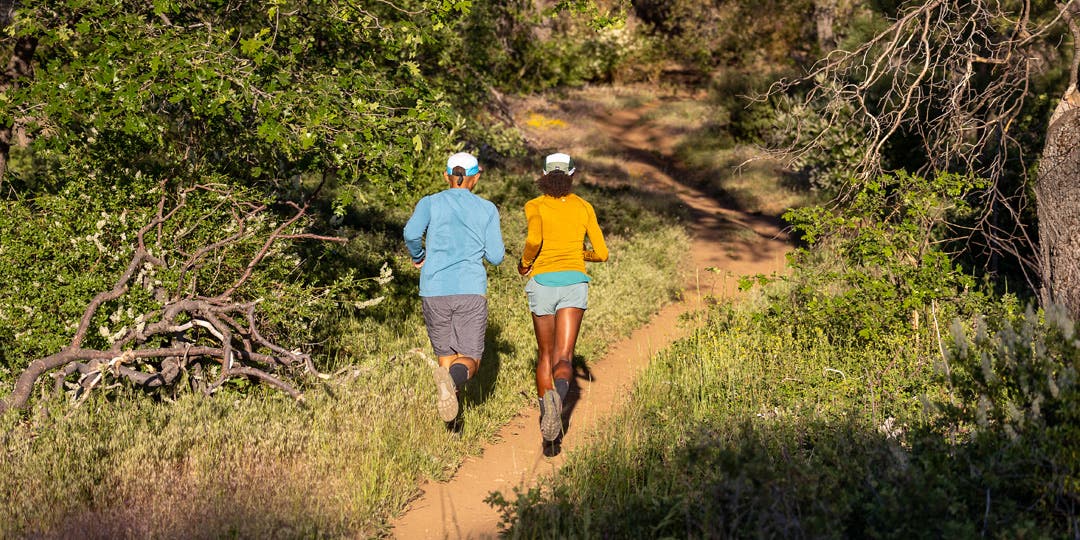 Which style race is better?
Fundamentally, Mike agrees that neither race is better than the other and they both have their own specific joys and challenges. "I think both the road and trail communities are awesome! For the most part, all runners are amazing people and I feel really lucky to be part of the running community."
Mike has been competing in road races since 1995. His all time favorite race is the Boston Marathon which not only has a rich history, it's also that race that inspired Mike to devote his life to the sport of running. Having competed in dozens of road and trail races, Mike still looks forward to the Hardrock 100 ultra trail race in Silverton, Colorado for the community, the beauty, and the challenging nature of the race. He tends to favor crew height socks and loves both the Trail Series and Liner socks for races and training.
Whether Mike is running across America or competeing in the Hardrock 100, his love for running is sure to inspire. Knowing the differences between road running and trail running, which do you think you'd like best? Find the best socks for your preferred discipline and learn more about how to run like the pros on the Injinji blog.