Track running may seem less exciting than running through cities or on trails, but training on a track can be tremendously helpful for intervals, speed work, and mental conditioning. To find joy in track running, implement these best practices from Meriah Earle, running coach for the San Diego Track Club and UCSD. Injinji proudly partners with the San Diego Track Club to foster the running community in our hometown of San Diego.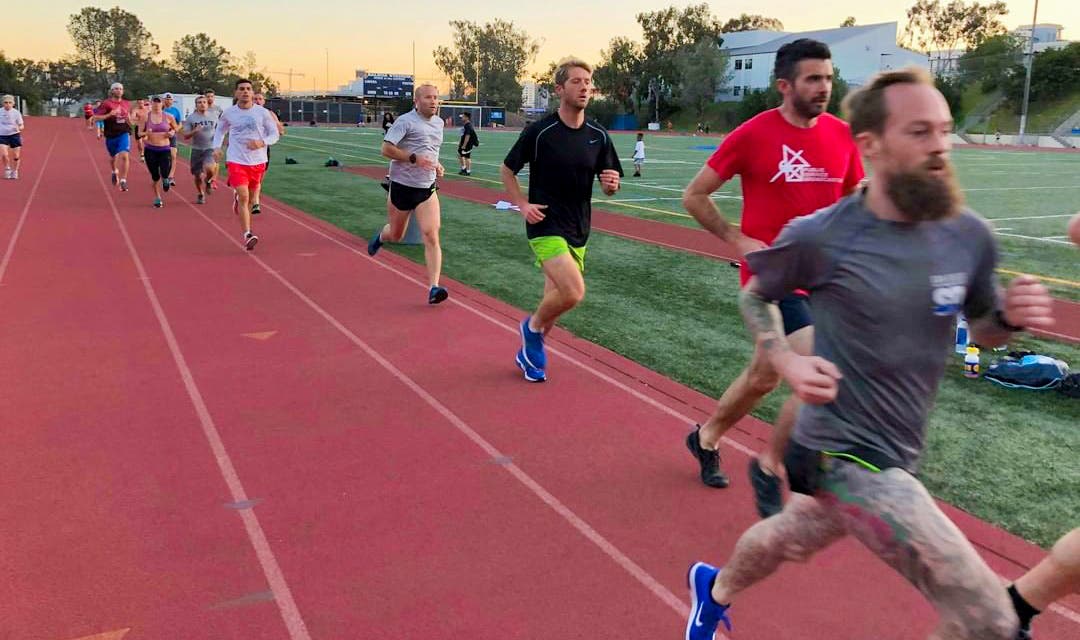 Find the Joy in Running Track
I started running track as a sophomore in high school. We ran on a dirt track with lanes drawn on with chalk. When it rained, every event became a steeple chase because potholes and divots collected water on the uneven surface. The first time I set foot on an all-weather track was a month into the season at my first high school invitational. It was love at first step.
I couldn't believe there was a surface that would make my spikes even faster. I remember my dad driving us home after the meet while I reveled in how fun it was to speed across a flat unobstructed surface in my very own lane.
As we drove, I remember taking in the distance between us and the cars ahead, mentally making moves to catch them the same way I would in a 4x400m relay, having gotten the baton without the lead and needing to make up ground. I was hooked on racing and racing fast. 
The track doesn't lie. One lap in lane one is always 400m. There is zero elevation gain, and the headwinds and tailwinds are usually equal. You can lock into pace and crank out even splits measured only by time.
Today, I'm a marathoner and unlike a lot of runners in my category, I'll take any workout to the track, even the long grindy threshold sessions. It serves as mental conditioning for when you must sit in both the physical discomfort of mid-marathon miles and the mental anguish of "will this ever end."
For me, running has always been about connecting with the sensation of my foot striking the ground and there's no better place to feel this rhythm than on the track. To this day, it's my home—my safe space.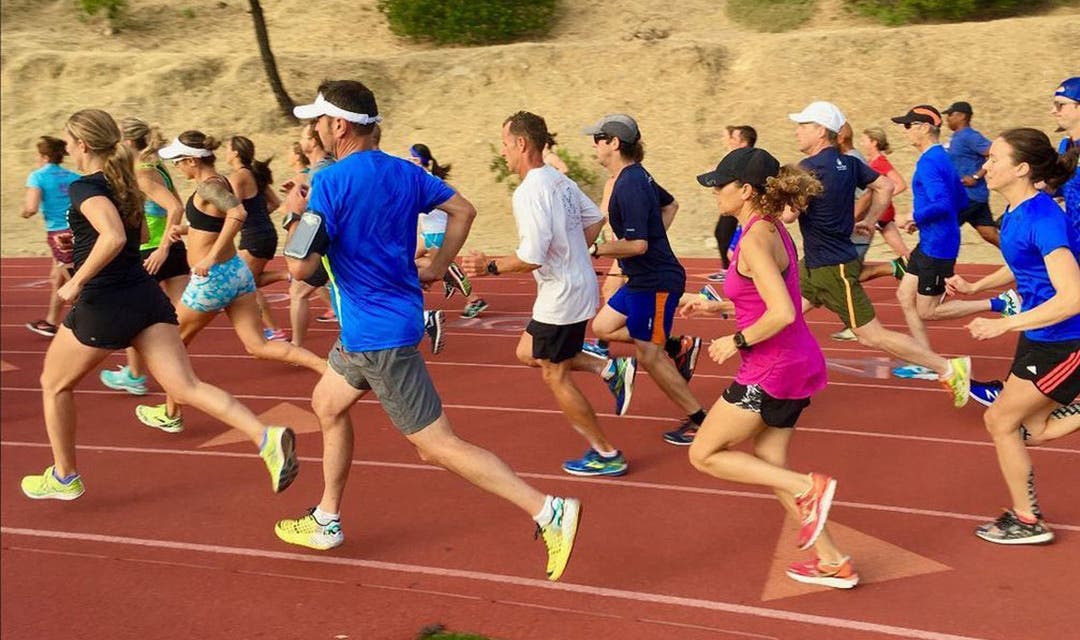 Practical Tips for Track Running
To experience the joy in any track session, here are a few track running best practices for your next workout.
Think of the track as a freeway. Always look before stepping onto it and don't linger. The lane closest to the center is the fastest lane. This is known as lane one.
Run counterclockwise in lane one, no matter how slow you think you are. A lot of people are hesitant to use the inside lane because they don't want to be in the way of fast runners, but fast is relative. On a public track the speedsters can go around you the same way they would have to in a race. Hold your lane and don't make any sudden changes in position.
GPS is not accurate on the track. Running in lane one allows you to track your splits by time. After a few glances at your watch, you can adjust your pace to the right target and check your splits less regularly. By getting to know your pace and rhythm, you will develop an internal clock.
Warm up and cool down in the outside lanes running in the opposite direction. This gives those in lane one the space to do speed work and gives your legs a break from the tighter counterclockwise turns. 
Ditch the headphones or use bone conduction technology. It's critical to hear your footsteps and focus on your rhythm. 
When doing interval work, be aware of traffic as you ease into your recovery jog or walk. Step off the track into the inside jogging lane or carefully move to the outside lanes for your recovery so that you don't step in front of other runners.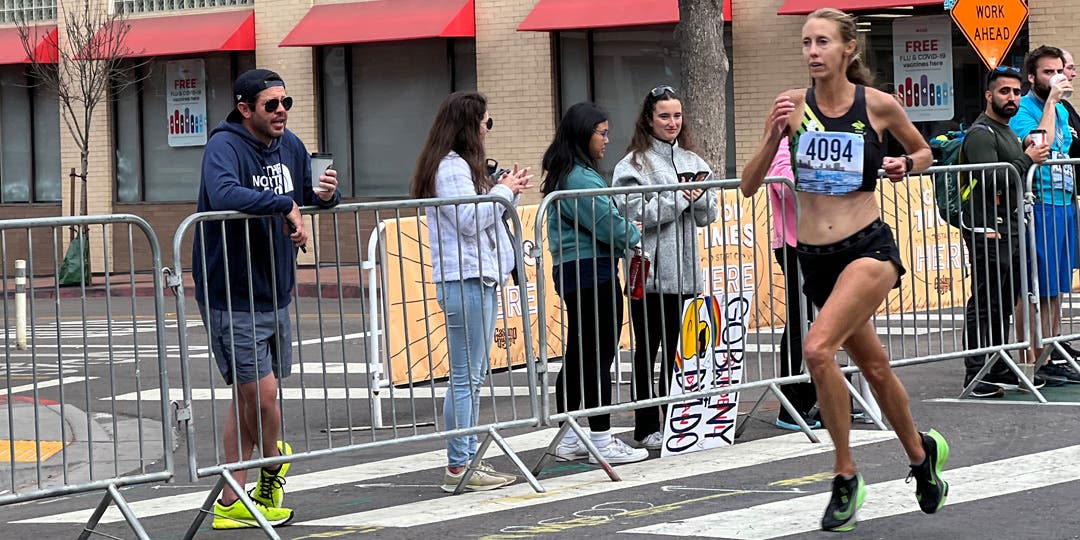 Finally, don't forget to have fun and be patient. It takes time to learn pacing. Focus on staying relaxed and feeling the rhythm. Listen to your foot strike and feel the beat of your body working its way around the runner's oval office. With the right gear and a positive attitude, you'll find confidence on the track in no time.
---
Meriah Earle is a former D1 collegiate middle-distance runner turned masters marathoner. Her PRs post age 40 include a 16:53 5k, 34:04 10k, 1:13 half marathon, and as of June 2022, a 2:34 marathon qualifying her for her second Olympic Trials as a masters runner. She lives in Escondido, CA and is a proud coach for both the San Diego Track Club and assistant cross country and track coach for UC San Diego.