Track running is a great form of exercise, but how does one improve speed and endurance? To find out how, the San Diego Track Club's Coach Paul Greer is sharing a handful of essential training tips to help you enhance your performance on and off the track. Injinji is proud to partner with the San Diego Track Club, which helps to build community and make running more accessible in our hometown of San Diego.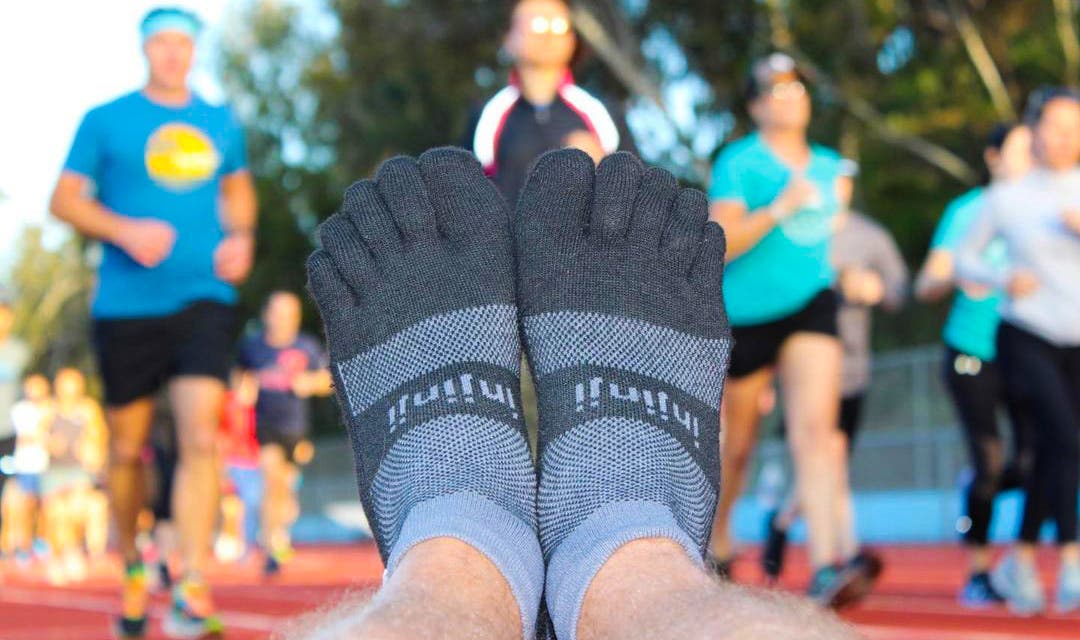 How To Do Sprinting and Speed Training
While sprinting is a major part of track performance in a competitive setting, it is a common misconception that it's a major part of a track training plan. However, performing strides simulates a sprint effort which is critical to one's success as a distance runner. My recommendation for every distance runner is to incorporate 8 x 100 meter strides once or twice a week throughout the year. A stride is not an all-out 100-meter sprint, but it's not a jog effort either. Aim to run these 100 strides at 1-mile race pace or faster. Since the energy demands of long-distance running are predominantly aerobic, sprinting will account for very little of your training time. Nonetheless, speed is a component of all running and an athlete's ability to sprint well at the end of a race often determines the outcome of a competition.
During my competitive career as a middle-distance runner, I had great success in focusing on speed throughout the year. Keep in mind that distance runners are generally not sprinters. They need to learn to run fast with distance running mechanics. The fatigue of a 5K or 10K race rarely allows a runner to sprint like a 100-meter runner. Efficient mechanics and an emphasis on stride frequency are the best ways to improve a distance runner's speed.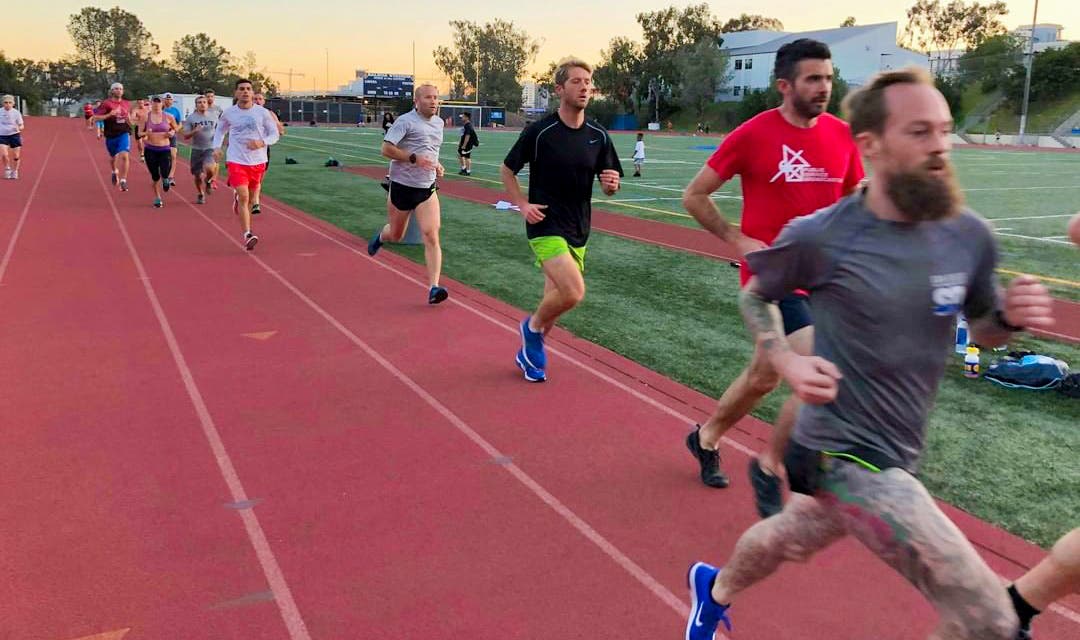 A Beginner Fartlek Workout
Another effective way to increase speed without doing intervals on the track is executing speed play, otherwise known as fartlek or the Swedish natural method. Fartlek training combines fast and slow running within a continuous run. Different lengths of fast running are followed by easy recovery running. Ideally, speed play is done over varied terrain and elevation. The length of speed bursts and recovery is generally unstructured so that the athlete gains a genuine feeling of playing with speed.
Since the aim of fartlek training is to develop speed in the context of long-distance running, the overall pace should be relatively easy. Only the speed bursts should be done with any intensity. This is not easy training. In working with my athletes, I recommend speed bouts anywhere between 30 seconds and 5 minutes. The entire run will last 20 minutes and can be performed once a week. An example of a fartlek workout would be 10 X 1 minute at 5K pace and 1-minute easy recovery for a total of 20 minutes.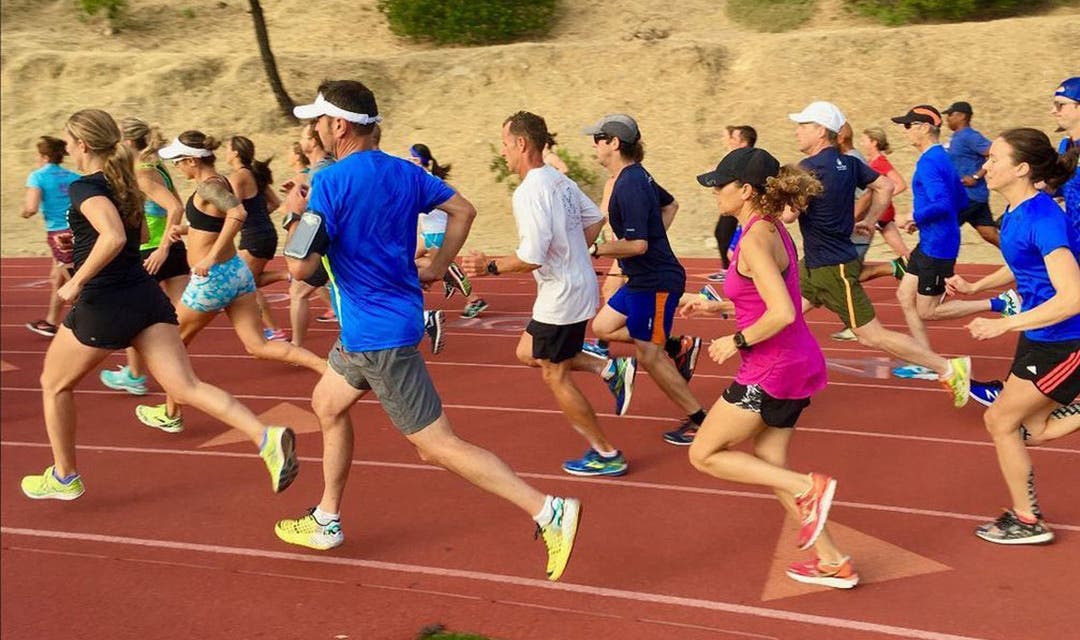 A Beginner Interval Running Workout
Interval training is a frequently misunderstood concept. Most coaches use the terms interval and repetition interchangeably, but they are very different types of training. A repetition is a single unit of running. An interval is the recovery period that follows individual bouts of running. In repetition training, the objective is to run specific distances at race pace with a relatively complete recovery. With interval training, the goal is to run specific distances with incomplete recovery so that the athlete trains with elevated blood lactate. Interval training enhances a runner's ability to tolerate and produce lactic acid and can help raise the lactate threshold; it is primarily anaerobic. High lactate training is most specific to long distance runners.
The duration of each run in an interval session is typically 15 – 90 seconds, or 100 – 600 meters. The run to recovery ratio should be between 1:1 and 2:1. Interval training should be done faster than race pace. The intention of these workouts is to produce lactic acid by forcing yourself to run the last portion of each repetition anaerobically. Generally, interval training is intense, demanding, and painful. I recommend no more than one session during any single week of training. Some athletes might require 2 -3 days of easy workouts to fully recover from a hard interval session.
How To Do A Steppingstone Run
A great moderately intense workout that runners can do to improve track performance is called a Steppingstone Run, whereby you run each mile, or section of miles, faster than the previous one. For example, begin a 10-mile run with two easy miles, then run the next mile at about 60 seconds slower than your current 10K pace. With each successive mile, run 10 seconds faster than the previous one until your last mile is run at current 10K race pace.
Whether you are a track runner or a trail runner, it's important to maintain a varied approach to training. Your favorite gear and the best performance toesocks will help you complete all your runs, but it's training variety that will propel you toward the next level of your running goals. If you make a point to incorporate speed play, strides, and interval training, it won't be long before you notice improvements on and off the track.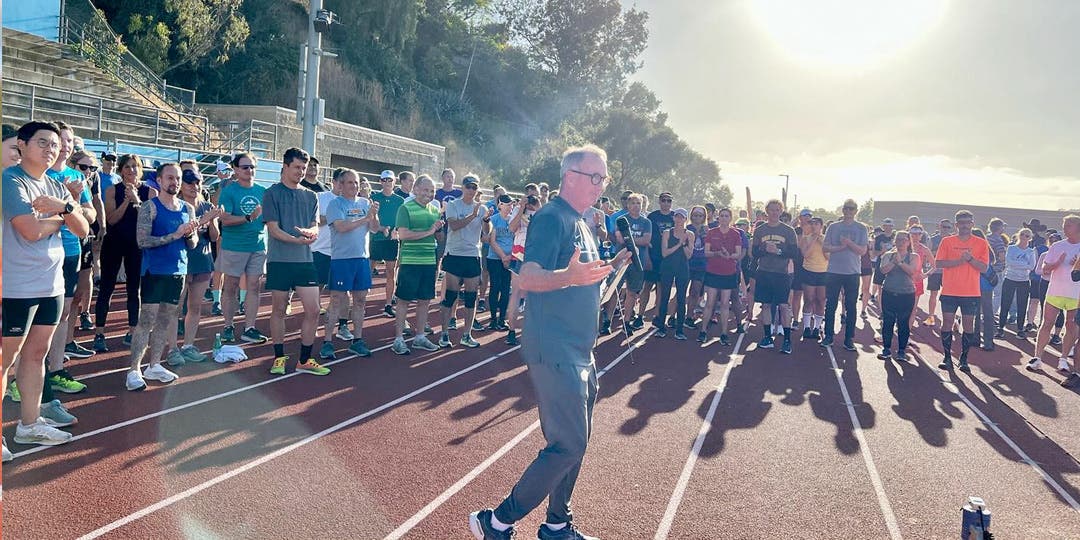 About Coach Paul Greer
Author Paul Greer is a well-known staple amongst the San Diego running community, having coached thousands of athletes in endurance sports including mid-distance track athletes, marathon runners, Ironman triathletes, and various endurance sport enthusiasts. His athletes include hundreds of Boston qualifiers, several top age-group competitors, and a handful of Olympic qualifiers.
One of the founding fathers of the San Diego Track Club, Paul has been an SDTC coach for over 37 years. In 2016 Paul was selected to be the Men's Coach for Team USA's Senior (20-35) and Junior's teams (19 and under) at the Great Edinburgh Cross Country Championships.
Before Paul started coaching, he was a very successful runner himself. As a top San Diego section miler at St. Augustine High School, Paul was inducted into the school's Hall of Fame in 1995. After high school he went on to become the school record holder for 1500 meters at San Diego State. His 3:42.44 still stands as the best mark in school history. Greer also ran the mile in under four minutes (3:59.79), was a 1992 U.S. Olympic Trials qualifier at 1500 meters with a 3:39.05 and competed in the tough European track circuit as a post collegiate.