Track running is an excellent way to diversify your running routine, build strength and increase speed. But how do you get started with track running? Paul Greer, coach and one of the founding members of the San Diego Track Club, introduces newcomers to track running and shares his tips for starting out. Injinji is proud to partner with the San Diego Track Club to work to make running more accessible and community oriented in our hometown of San Diego.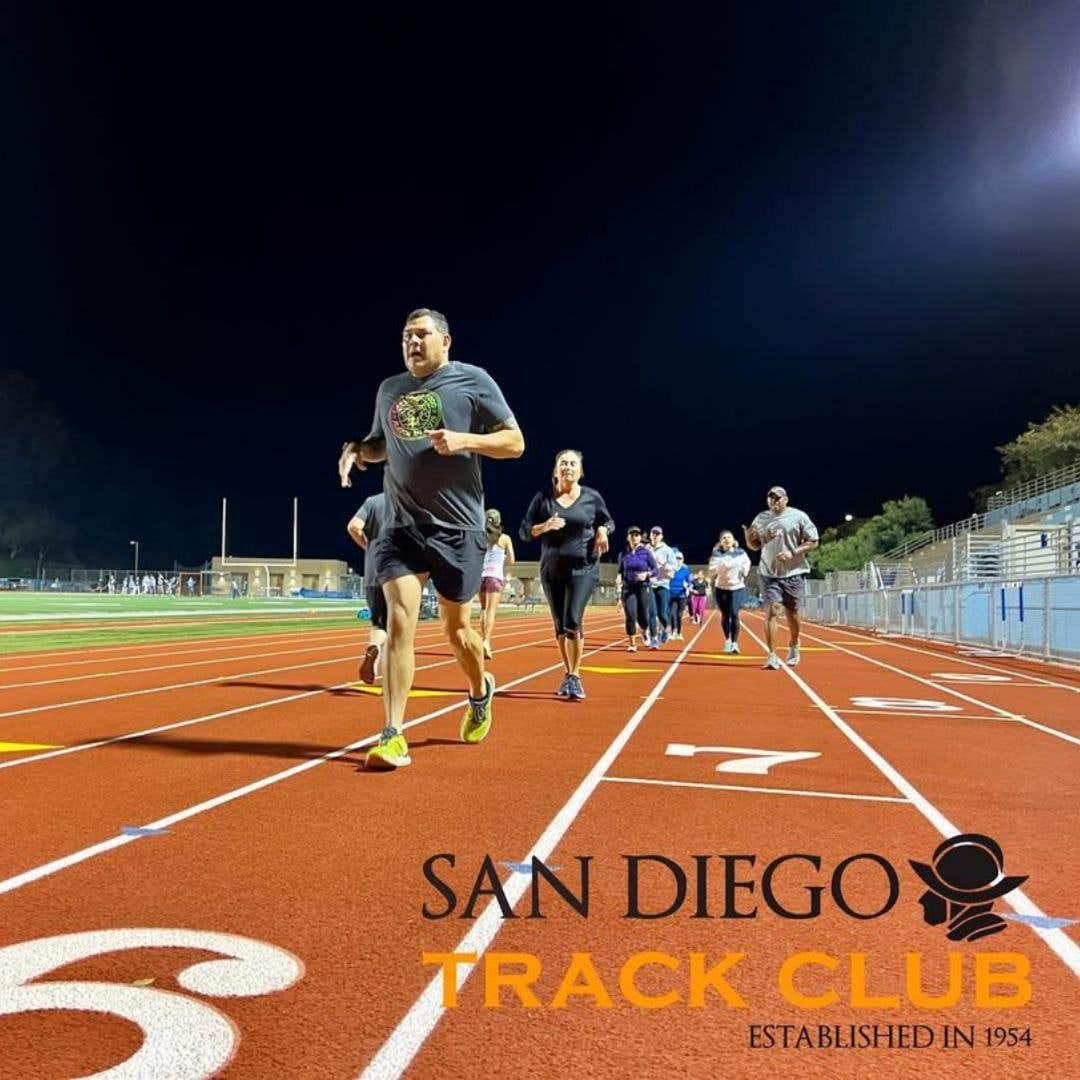 Why Run On A Track?
The primary reason that track running is beneficial for runners is that the distances that you run counter-clockwise are exact, so 400 meters (1 lap) is 1/4 of a mile; 800 meters is 1/2 mile and 4 laps is approximately 1 mile. Knowledge is power and being aware of the exact distances you are running around the track will assist you tremendously in understanding your paces and gauging your fitness with respect to those paces. This makes the track very unique over roads and cross country courses, where being aware of the exact distance you are running at those surfaces is quite frankly more challenging.
Gear to Get Started
My highest recommendation when approaching the track for the first time is to invest in a good pair of running shoes. It's not necessary to purchase track spikes yet. Injinji's recommended running socks for track running are the Run Lightweight No-Show socks, for a ultra-thin feel, and the Run Midweight Mini-Crew socks, for those who like a little extra cushion. These running socks prevent blisters, wick moisture, and allow your toes to splay naturally.
The Benefits of Track Running
The primary benefit for track running pertains to speed and it being a component of all running. An athlete's ability to sprint well at the end of a race often determines the outcome of individual competition. Speed training helps develop sprinting ability, good running mechanics and physical strength. During my competitive career as a middle distance runner that began in high school, continued in college and went on to compete post collegiately, I had great success in focusing on speed throughout the year.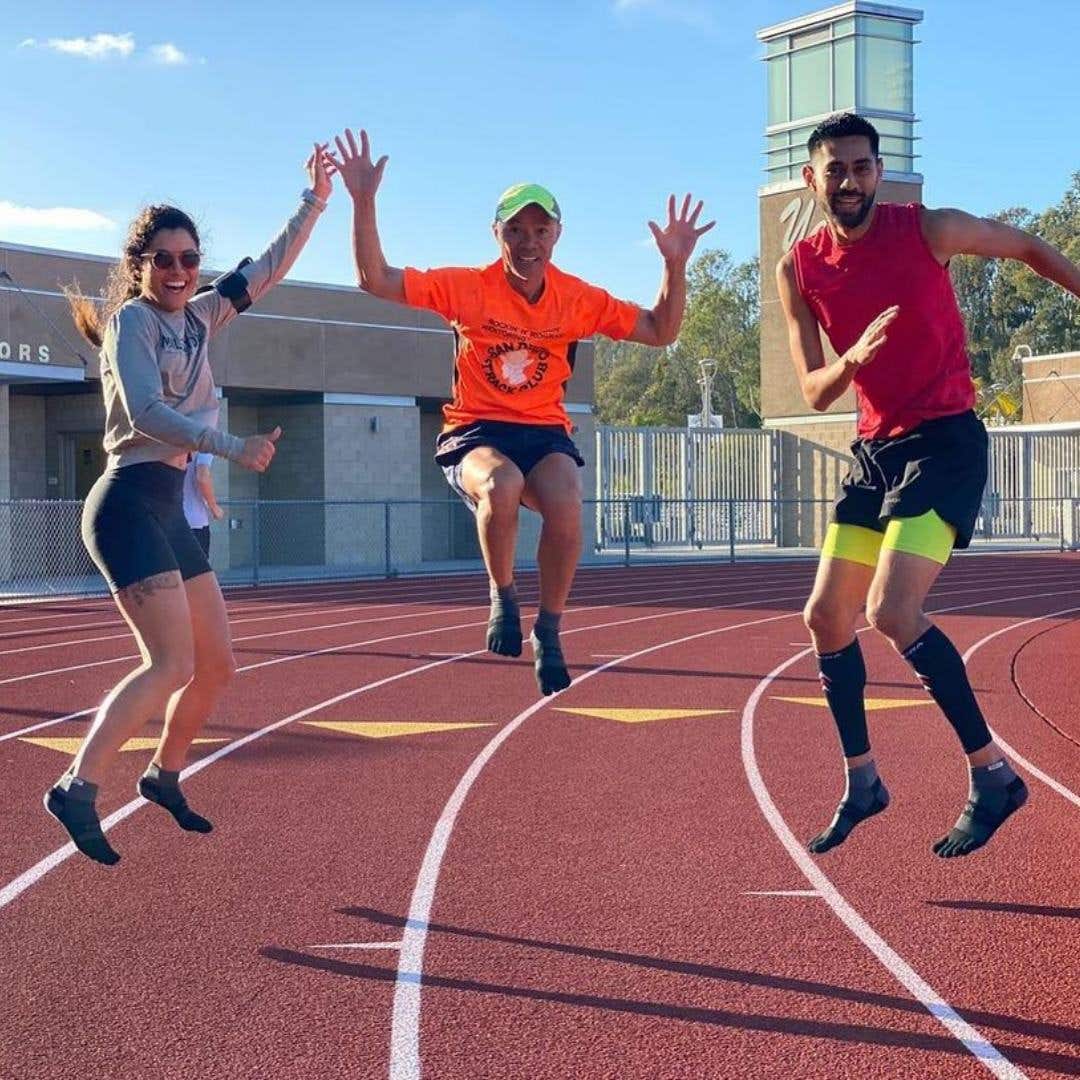 How To Get Involved in Track Running
High School: Track and Field is the #1 participatory sport for student athletes at this level and all are welcome to participate in track and field. There are no try outs so if one has the willingness to participate then they can choose an event to be a part of and learn and have fun doing it.
Community College: Track and Field is basically available for anyone to participate in provided they enroll in 12 units each semester and maintain a 2.0 grade point average concurrently throughout the two seasons they participate.
Four Year College: Track and Field is not a walk on sport at this level and student athletes are generally recruited and given a College Athletic Scholarship based on their recent performances to participate or if they are a non scholarship athlete they must qualify by their personal marks set by that four year college to participate.
Track Club: Anyone and everyone can participate and most running clubs have a membership fee, but if they offer track workouts then most if not all runners can participate at track practices that running clubs offers. The San Diego Track Club's membership fee is $50 a year and offers year-round Tuesday night workouts. During the months of October through May longer distance running workouts are offered at the track.
Your First Track Workout
For your first track workout a warmup of jogging a couple of laps around the track is mandatory followed by some dynamic warm-up exercises. After the warm-up, I highly recommend your first workout around the track is to run/stride the 100 meter straightaways and jog/walk the 100 meter curves for a total of 8 laps. A recovery jog around the 400 meter track as a warm-down is recommended before executing a few static stretches that include emphasizing the hamstrings, quadriceps and calf muscles. I recommend at least 48-72 hours pass by before returning back to the track if you feel so inclined.
Enjoy the journey and provided you stay healthy your race performances will definitely improve by running on a track.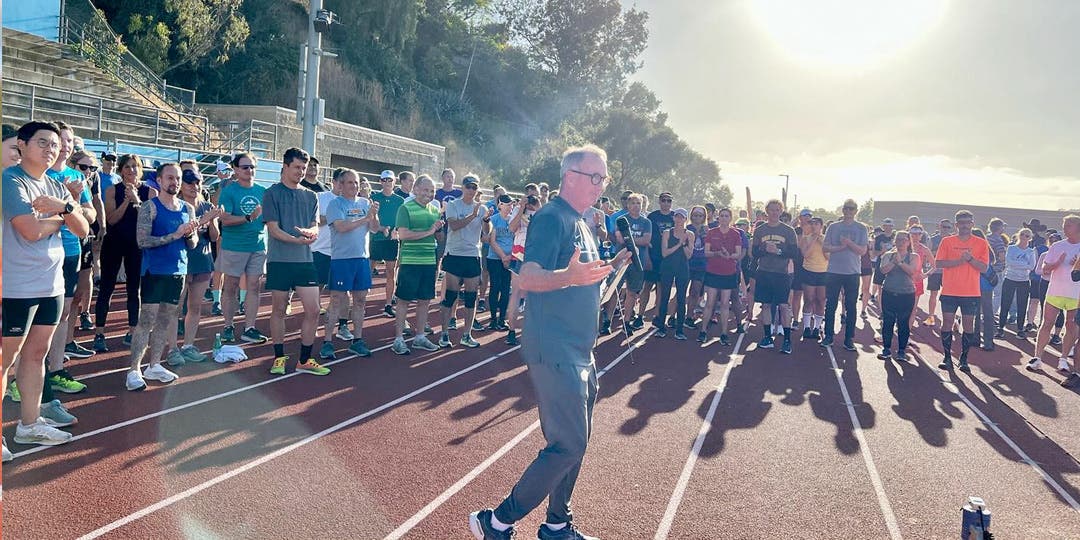 Author Paul Greer is a well-known staple amongst the San Diego running community, having coached thousands of athletes in endurance sports including mid-distance track athletes, marathon runners, Ironman triathletes, and various endurance sport enthusiasts. His athletes include hundreds of Boston qualifiers, several top age-group competitors, and a handful of Olympic qualifiers.
One of the founding fathers of the San Diego Track Club, Paul has been an SDTC coach for over 37 years. In 2016 Paul was selected to be the Men's Coach for Team USA's Senior (20-35) and Junior's teams (19 and under) at the Great Edinburgh Cross Country Championships.
Before Paul started coaching, he was a very successful runner himself. As a top San Diego section miler at St. Augustine High School, Paul was inducted into the school's Hall of Fame in 1995. After high school he went on to become the school record holder for 1500 meters at San Diego State. His 3:42.44 still stands as the best mark in school history. Greer also ran the mile in under four minutes (3:59.79), was a 1992 U.S. Olympic Trials qualifier at 1500 meters with a 3:39.05 and competed in the tough European track circuit as a post collegiate.