Forever committed to innovation that allows your feet to live and perform at their peak. We are...a better way.
That is our manifestoe here at Injinji (all about the toes!). We aim to help your feet keep you going, one step after the other. And who would we be if we didn't test our socks up the peaks and into the valleys?
Adventuring for Data
We tend to test our socks every time one of us heads into the great outdoors, and this time it was my turn. I'm Claire (that's me in the picture !). At work you'll find me doing things a Director of Ecommerce & Operations does, but outside of work, you'll rarely find me in one place for long. Whether it's hiking, biking or just generally exploring, I love being out in nature every chance I get.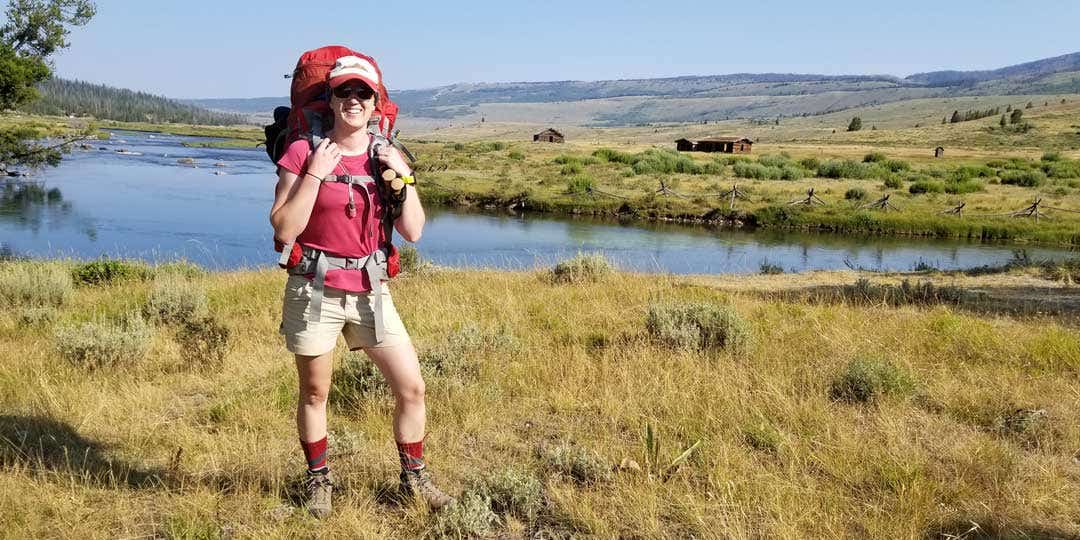 My most recent adventure in my Injinji socks? backpacking! Just a few weeks back, I accepted the challenge of pushing my physical and mental boundaries by backpacking eight days in the Wind River Range in Wyoming. It was my longest backpack trip to date, and it was nothing short of spectacular!
Exploring the Wind River Range
With a daily average of over 10 miles and a 2,000 foot gain on the boots, I had a great chance to test out some of our newest socks (while also convincing everyone else on the trip why toesocks are great for backpacking). The first few days I rocked the outedoor midweight crew, then switched to the Trail Midweight Crew and then finally to the Liner for the last two days.
Since I work for a sock company, it comes with the territory to carry more pairs of socks than my hiking companions, but it's an extra weight I'm willing to carry! Happy feet make for a happy hiker, after all. Normally, my go-to hiking sock is actually two socks, our Liner + Hiker set. But I wanted to switch things up for this trip.
Putting Our Toesocks to the Test
I have to say, I really enjoyed the Outdoor Midweight, since it had cushion in the footbed and most of all, it didn't stink as much as the other socks (thank you, wool!). The Trail socks were not my personal favorite, but my coworker only hikes in the Trail so figured I'd give it a shot. That's the beauty of having lots of Injinji options, there's something for everyone. On the last few days of the trip, the weather climbed, which meant I wanted as little fabric on my feet as possible. It was the perfect time to try out the Liner on its own! The light fabric provided the perfect amount of cushion, without compromising on breathability and blister protection.
Other than my sock decisions, my favorite part of the trip was the scenery. From the Continental Divide to the rolling alpine meadows, my pictures couldn't do justice to the breathtaking views. It was a welcome departure from the local deserts and my usual trips in the Sierra's – and there were oh so many rocks! There were boulder fields as far as the eye could see. My boots definitely took a beating, but it was well worth it, even including the inevitable few tired days of readjusting to civilization. I can't wait until my next adventure, and another chance to test out our toesocks!