If running has gotten a little too repetitive or you've hit a plateau, joining a running club is a great way to reignite your training. San Diego Track Club (SDTC) board member Hansen Hunt shares the benefits of getting involved in your local running community.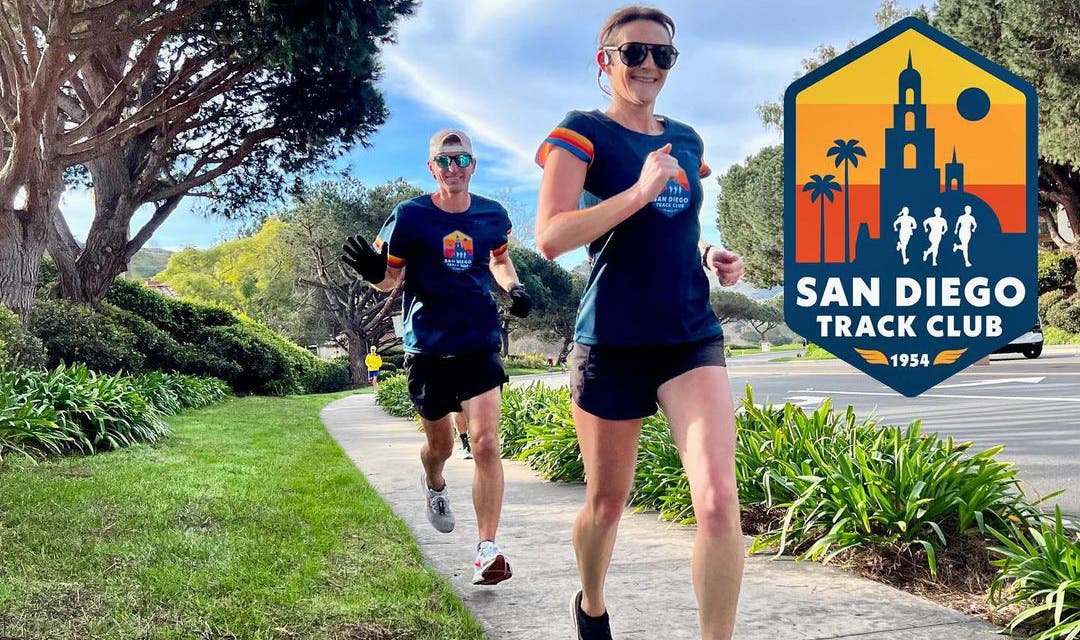 What is a Running Club?
A running club is a group of runners who train and have fun running together. There are many types of running clubs, from elite racing teams to casual social clubs.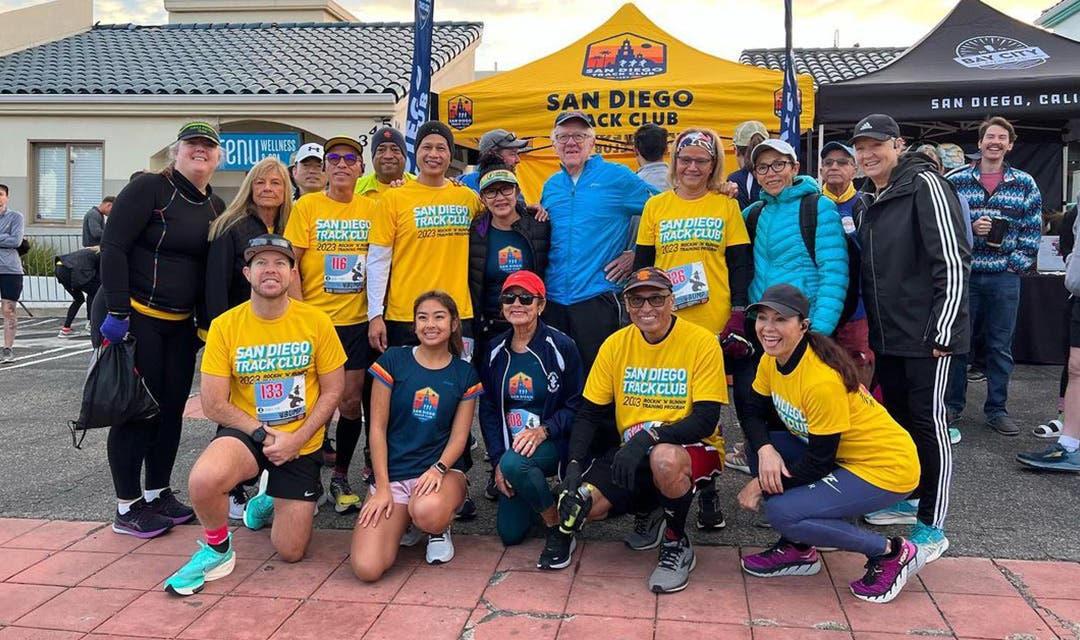 What Are The Benefits of Joining a Running Club?
Energy

Running clubs have infectious positive energy. Everyone is smiling, excited to see each other, and ready to lace up. Group energy is key for days you need a pick-me-up

Accountability

Training for a race or a big personal goal takes consistency over a long period of time. You are much more likely to succeed if you have a group that keeps you accountable.

Community

Whether you're looking for new friends or to surround yourself with like-minded runners, running clubs provide a strong sense of community and belonging.

Improvement

Surrounding yourself with more experienced runners is important for learning and growing as a runner.

Shared Understanding

Are you endlessly talking about running but feel like no one understands you? At a running club, you'll be surrounded by people who "get" you and your love for Injinji socks!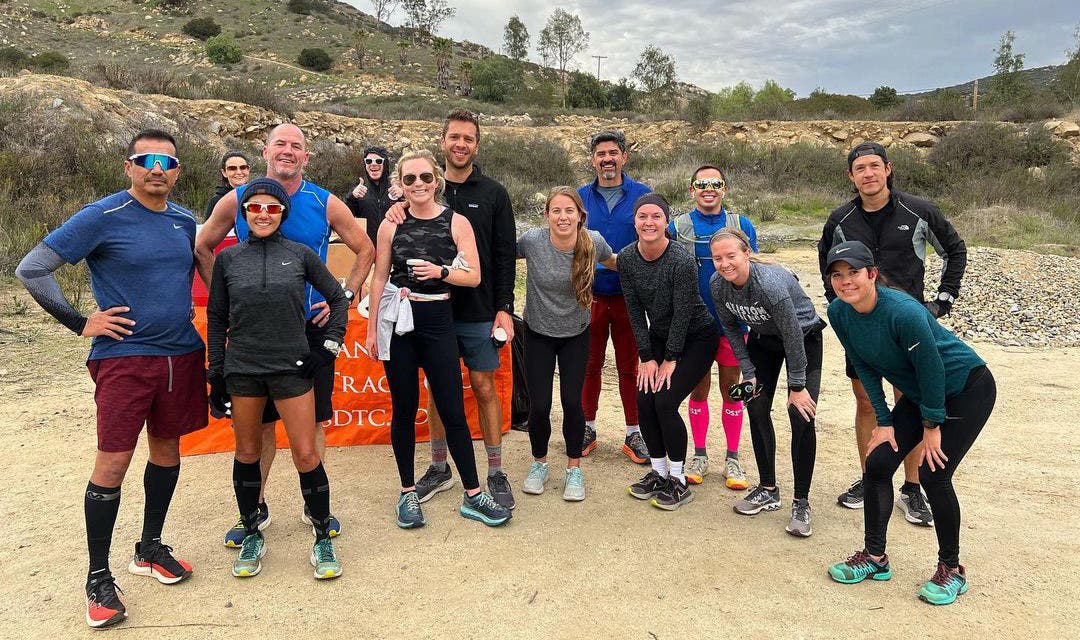 How to Choose a Running Club That's Right For You
Location and Scheduling

Assess the constraints of your schedule and decide how a running club will fit into your life.

Type of club

Are you looking for a racing team, training program, or a social fun run group? Define your "why" and seek a running club that will fulfill your needs.

Training

If you want to train for a race, look for clubs that offer training plans or coaches. Training with runners who have similar goals will help you succeed.

Mentorship

Running clubs can give you access to more experienced runners who can help answer questions and give you pointers along the way.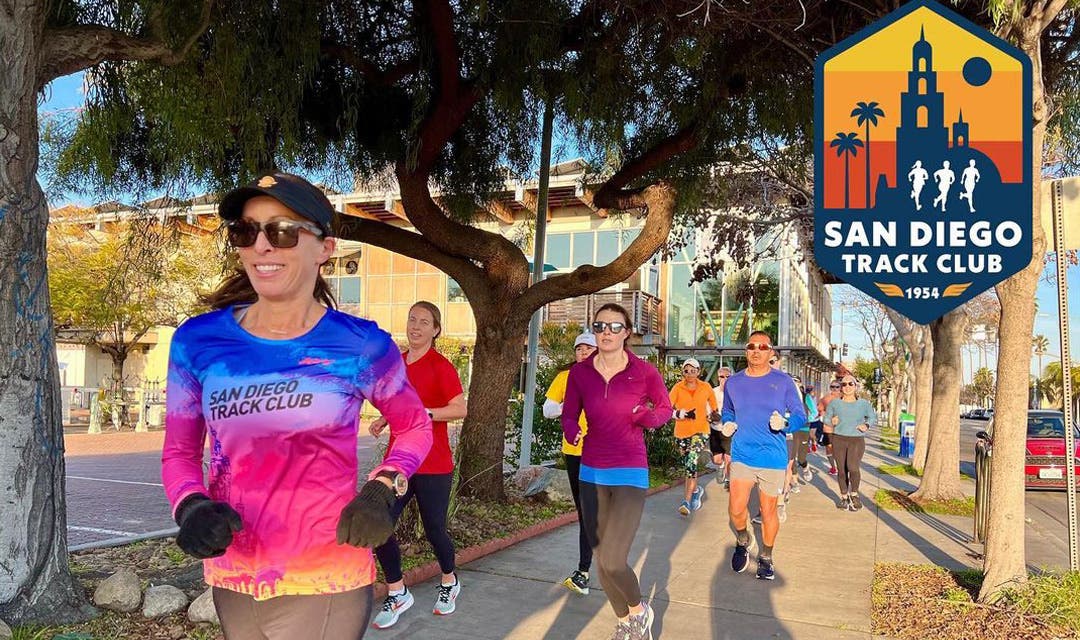 Finding a running club may seem daunting but you will be so glad you did! No matter what club you join, keep showing up for yourself and your new running group. If you're located in San Diego, The Run Down is a great resource for finding a running club.
---
Hansen Hunt is a born and raised San Diegan passionate about connecting and inspiring his community.
His running journey began on January 2019 when he joined the San Diego Track Club to train for his first full marathon. The club become his running family and in 2020 he joined the Board of Directors. Now, he proudly serves the SDTC B-Side, an all-ages and all-paces racing team.
Injinji is proud to partner with the San Diego Track Club to make running more accessible and community-oriented in our hometown of San Diego. Keep up with the blog to learn more tips and tricks about how running can enrich your life.