Ultramarathons are unique physical challenges that push participants to their limits and beyond in some of the world's most beautiful locations—making these races the perfect activities for a runner's bucket list. What is an ultramarathon? Ultramarathons, or ultras, are running races that exceed the 26.2 mile (42.2 km) marathon distance. Common ultra distances include 50k, 100k, 50 miles, and 100 miles.
There are tons of races that take place in the United States, and around the world each year, but there is only so much time to train and race. So, if you're wanting to create a list of ultras to tackle in your lifetime, we're here to help. We've compiled a list of the top 5 ultras for your bucket list (according to Team Injinji), all taking place within the US. These races range in distance and landscape, and each comes with their own surrounding community, culture and history.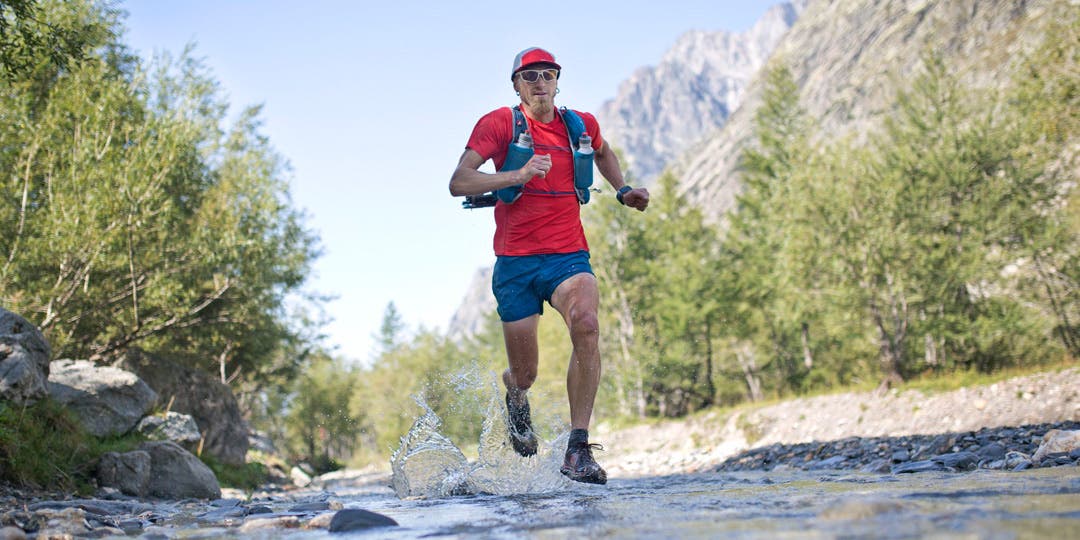 1. Western States 100
The Western States 100 Mile Endurance Run is an iconic ultramarathon that originated in 1977, making it the oldest event on this list. Western States takes place in late June on a strenuous course along the Sierra Nevada mountains in Northern California and has an elevation gain of 18,090 feet. Throughout the run, participants experience the majestic high country of Emigrant Pass and the Granite Chief Wilderness, the canyons of the California gold country, an ice-cold water crossing of the Middle Fork of the American River, and then some.
Western States is part of the Grand Slam of Ultrarunning Series, which also includes the Old Dominion 100 Mile Endurance Run, the Vermont 100 Endurance Race, the Leadville Trail 100 Run, and the Wasatch Front 100 Mile Endurance Run. In one summer, runners must participate in three of the four Grand Slam events, along with the Wasatch Front 100, to be eligible for the Grand Slam of Ultrarunning Award. This rare award was earned by 13 runners in 2022.
Entry to Western States is a lottery system. Participants must complete a qualifying race to be eligible for the lottery, and only 369 will be chosen. For a lucky few, "Golden Tickets" can be won at qualifying races, giving the runner an automatic entry.
2. Hardrock 100
The Hardrock 100 Mile Endurance Run is a grueling ultramarathon that was established in 1992. This event takes place in mid-July in Southern Colorado and has a total elevation change of 66,394 feet at an average of 11,000 feet on a loop course in the San Juan Mountain range. The course is designed to provide extreme challenges in altitude, steepness, and remoteness. Along the course runners cross ice cold streams, navigate cliffside trails, and climb rocks. Rather than crossing a finish line, runners must "kiss the Hardrock", a painting of a ram's head on a large block of stone mining debris.
Entry to the Hardrock 100 is a lottery system. To qualify for the lottery, runners must complete a qualifying race and 8 hours of volunteer service. Once in the lottery system, only 145 people are chosen from over 2,000 applicants. Due to the elevation of the course, this race is dependent on weather and snowfall, and has been canceled in the past due to unsafe conditions.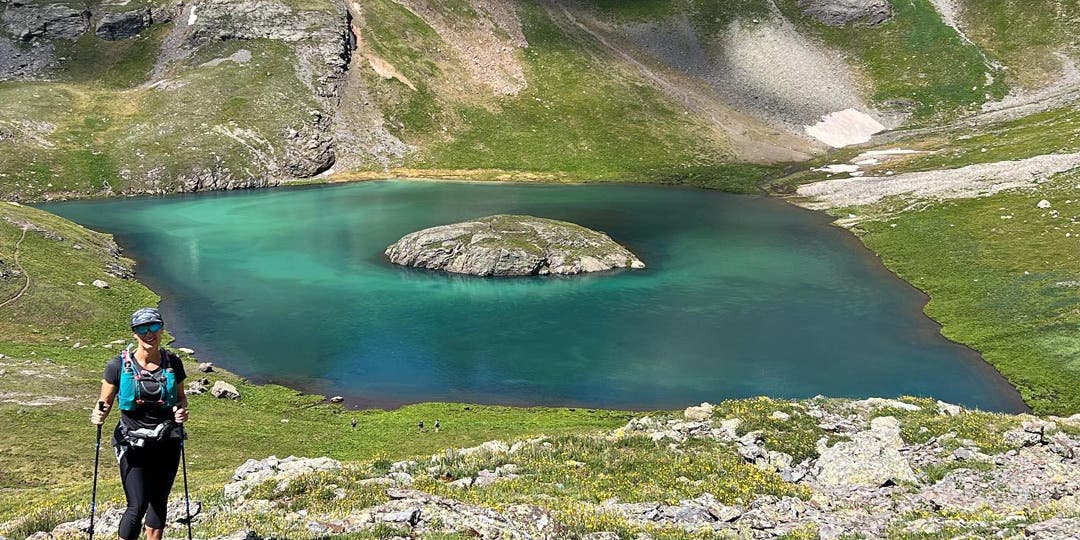 3. HURT100
The Hawaiian Ultra Running Team's Trail 100-Mile Endurance Run, also known as the HURT100, is perfect for the adventurous ultrarunner. This event was established in 2001 and takes place in mid-January on a course located in the mountains above the city of Honolulu. Runners navigate narrow pig trails through the rainforest that have been converted into people-friendly, single-track paths. The elevation ranges from 300 to 1900 feet and the total cumulative elevation gain is roughly 24,500 feet. The course is known for being highly technical with constant changes in terrain, including steep ascents, treacherous roots, and 20 stream crossings.
Entry to the HURT100 is based on a lottery system that considers past performance at the event and past participation in the waitlist. Runners must perform 8 hours of volunteer trail maintenance and complete a qualifying event to be eligible for the lottery. Once in the lottery system, only 136 final runners will be chosen.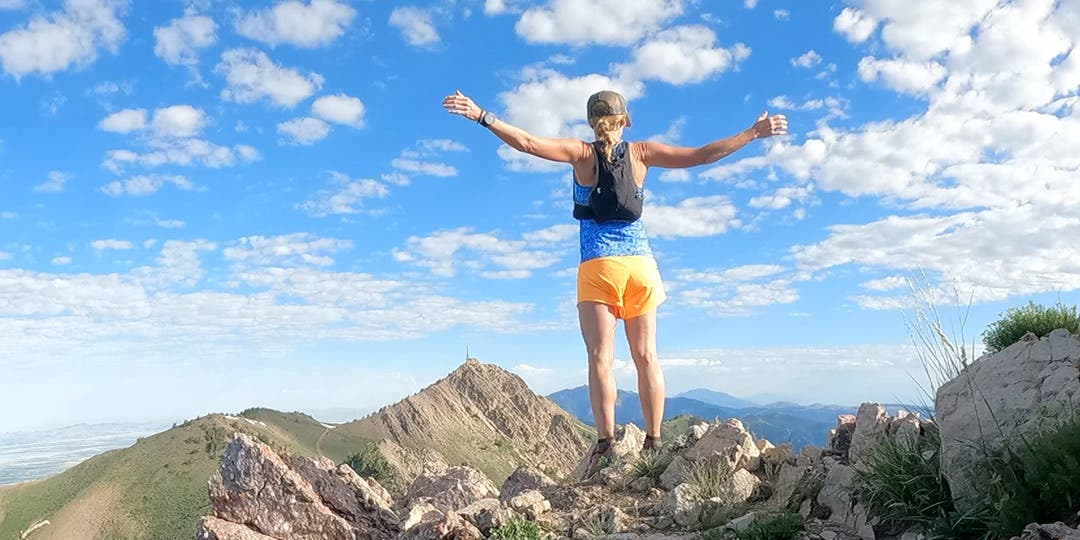 4. Badwater 135
The Badwater 135, also known as "The World's Toughest Foot Race," was established in 1987. This event takes place in July and leads runners from Death Valley to Mt. Whitney in California with a 48-hour time limit. The race begins at its namesake, Badwater Basin, which is the lowest elevation in North America and ends at 8,300 feet at the trailhead to Mt. Whitney.
The runners pass three mountain ranges along the route for a total of 14,600 feet of vertical ascent. There are no aid stations provided by the race and all runners must come prepared with their own crew and supplies including hydration, nutrition, and gear. Tough cutoffs and extreme heat, with temperatures up to 130 degrees, gives this race a high DNF (did not finish) rate of up to 40%. Unlike the other races, a majority of this course is on pavement, which when combined with high temps can lead to melting running shoes.
The Badwater 135 is an invitation-only event. To participate, runners must apply and meet the eligibility requirements. The organizers invite 105 runners, approximately 2/3 rookies and 1/3 veterans.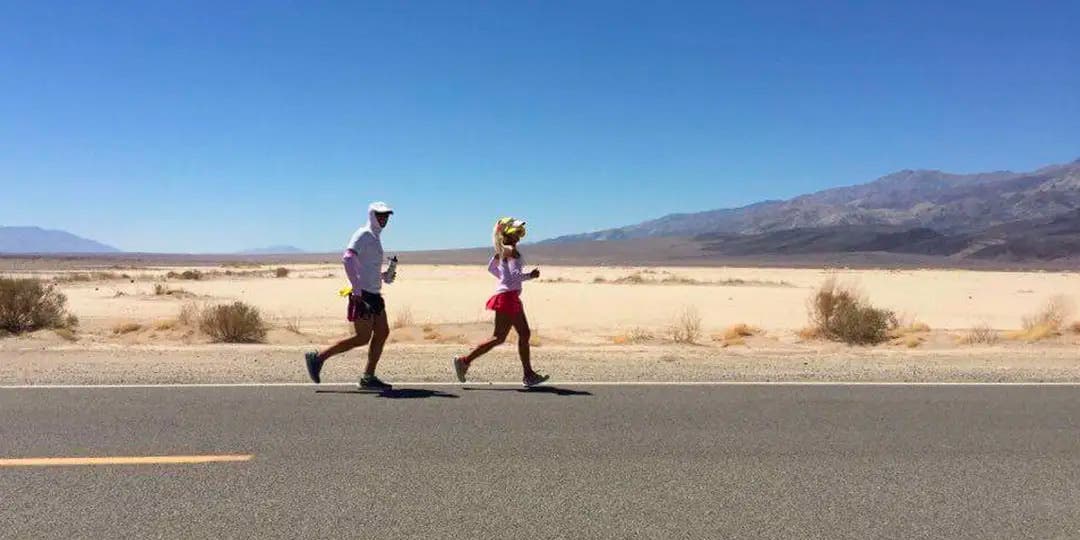 5. Moab 240
The Moab 240 is an endurance run held by Destination Trail and is the newest race on this list. The Moab 240 was established in October 2017 and the first winner was Team Injinji athlete Courtney Dauwalter. This course is 240 miles of desert, canyons and slick rock. Runners pass through two mountain ranges surrounded by both Canyonlands and Arches National Park, leading to stunning desert views from sunrise to sunset. This race is described as "inherently dangerous" with challenges including 28,893 feet of elevation ascent, extreme weather changes, rugged and remote terrain, dangerous cliffs and wildlife encounters.
This race is part of the Triple Crown of 200s, which also includes the Tahoe 200 and Bigfoot 200. This challenge takes place over four months and was created to highlight the most scenic 200's in the US, taking runners from the Cascade Mountains and Lake Tahoe to the iconic desert of Moab, the longest and last of the three races.
Entry to the Moab 240 is by lottery, with a waitlist provided if you do not make it into the race initially.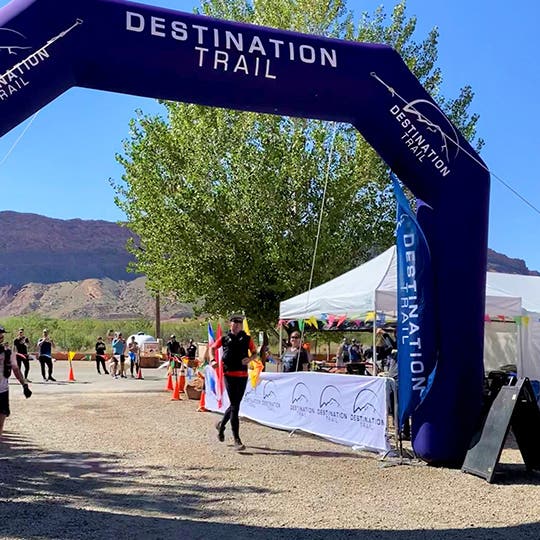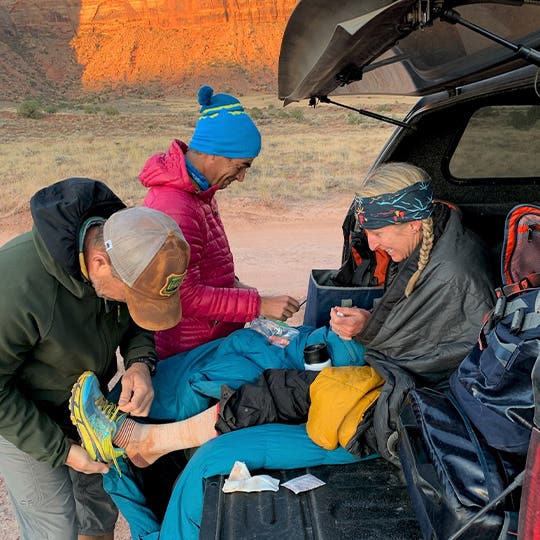 Ultra Running Gear
Ultramarathons are harsh on a runner's body and your feet will take the brunt of the impact. Whether you're training for your first ultra, or just adding extra mileage to your running plan, make sure your gear is working to keep your feet comfortable and protected from blisters. For runs that are tough on feet, the Ultra Run series is recommended due to the extra cushion provided throughout the sock. Plus the Ultra Run socks are made with moisture-wicking fibers and allow you to utilize your entire foot and toes freely. Now that you've got the gear on lock, which ultra will you be adding to your bucket list?