In the last decade, trail running has exploded in popularity. Trail running is a great way to spend time outside while harnessing the physical and mental benefits of aerobic exercise. As a veteran runner, Team Injinji Athlete Mike Wardian has seen it all—from training runs in his homestate of Virginia, to taking on epic trail races such as the Hardrock 100 and Big Dogs Backyard Ultra. In this interview, Mike talks with us about his experiences with this growing sport and why it's so appealing. Read more for trail running advice and reflections from one of the industry's most prolific athletes.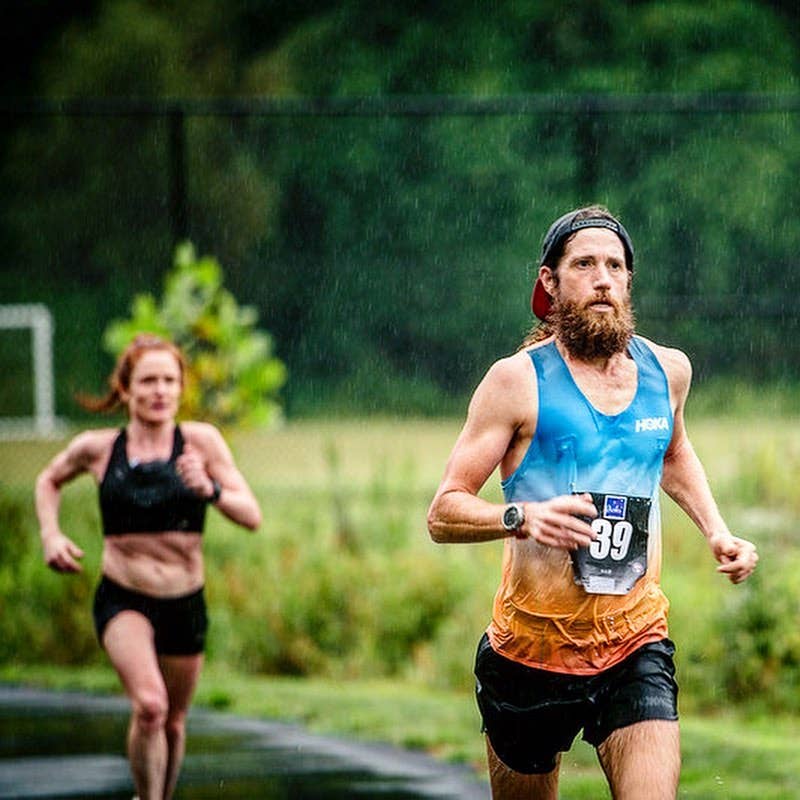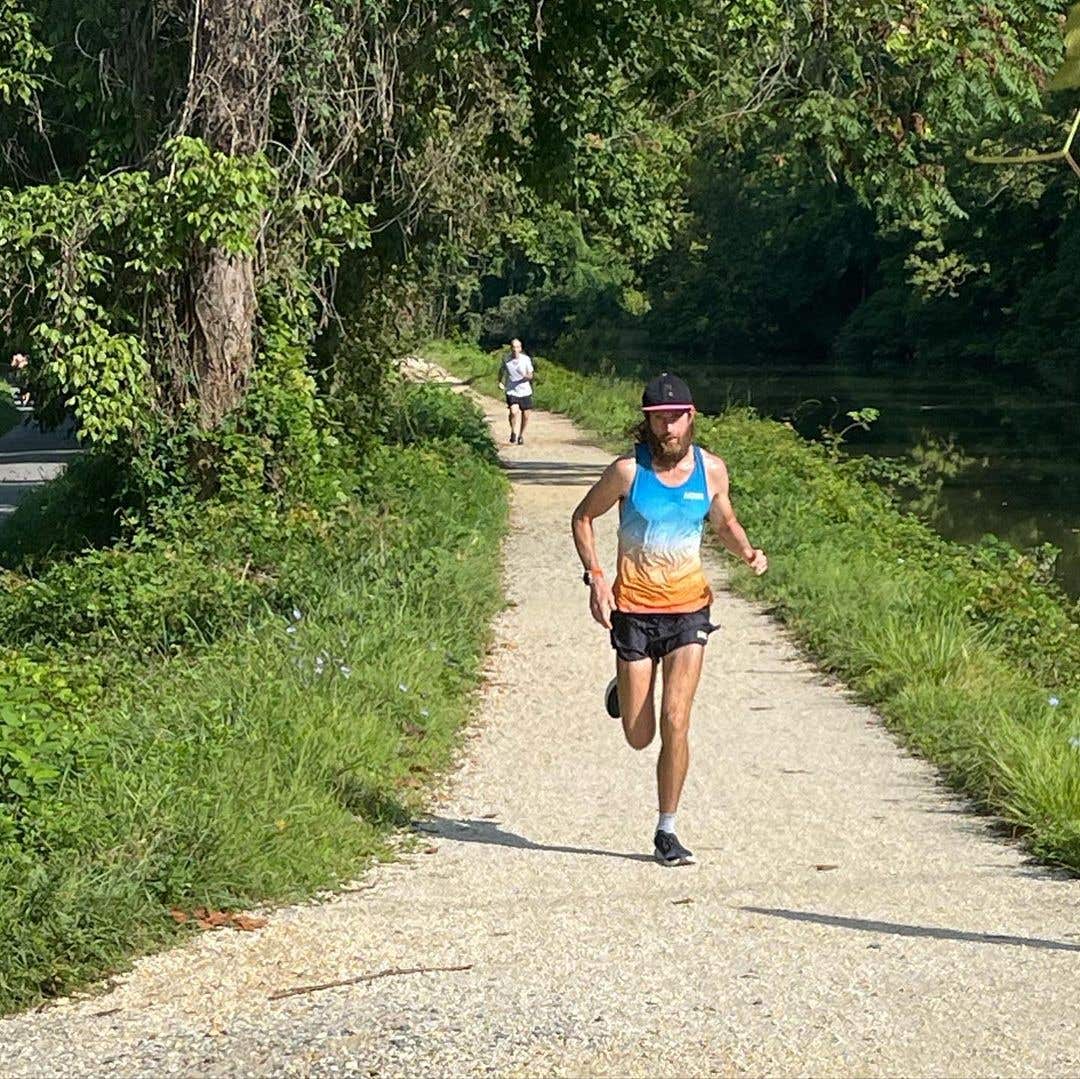 You've been in the running community for a long time, why do you think trail running has grown so quickly in popularity?
I've been fortunate to be a part of the running community for over 25 years. I've seen a lot of changes. Trends come and go but I think trail running has continued to expand because people enjoy running in nature and being semi self-reliant. I think the beauty and the challenge are really appealing and the trail running community brings it all together. We really look out for people from first time athletes to veterans and everyone in between.
How has trail running impacted your relationship with running?
Trail running has kept my stoke for running alive. If I was just running roads and always looking for faster times, I don't think I'd have the same love and passion for the sport. Trail running has kept it fresh and exciting for me. I genuinely love running roads and trails, together they make me a better, more complete athlete.
Have you read any inspiring books from trail runners that you recommend?
I love the book "North" by Scott and Jenny Jurek about their experiences running on the Appalachian Trail. It grapples with what it means to be an elite athlete at the end of their competitive career and how to deal with that. It's an inspiring read for anyone interested in the sport.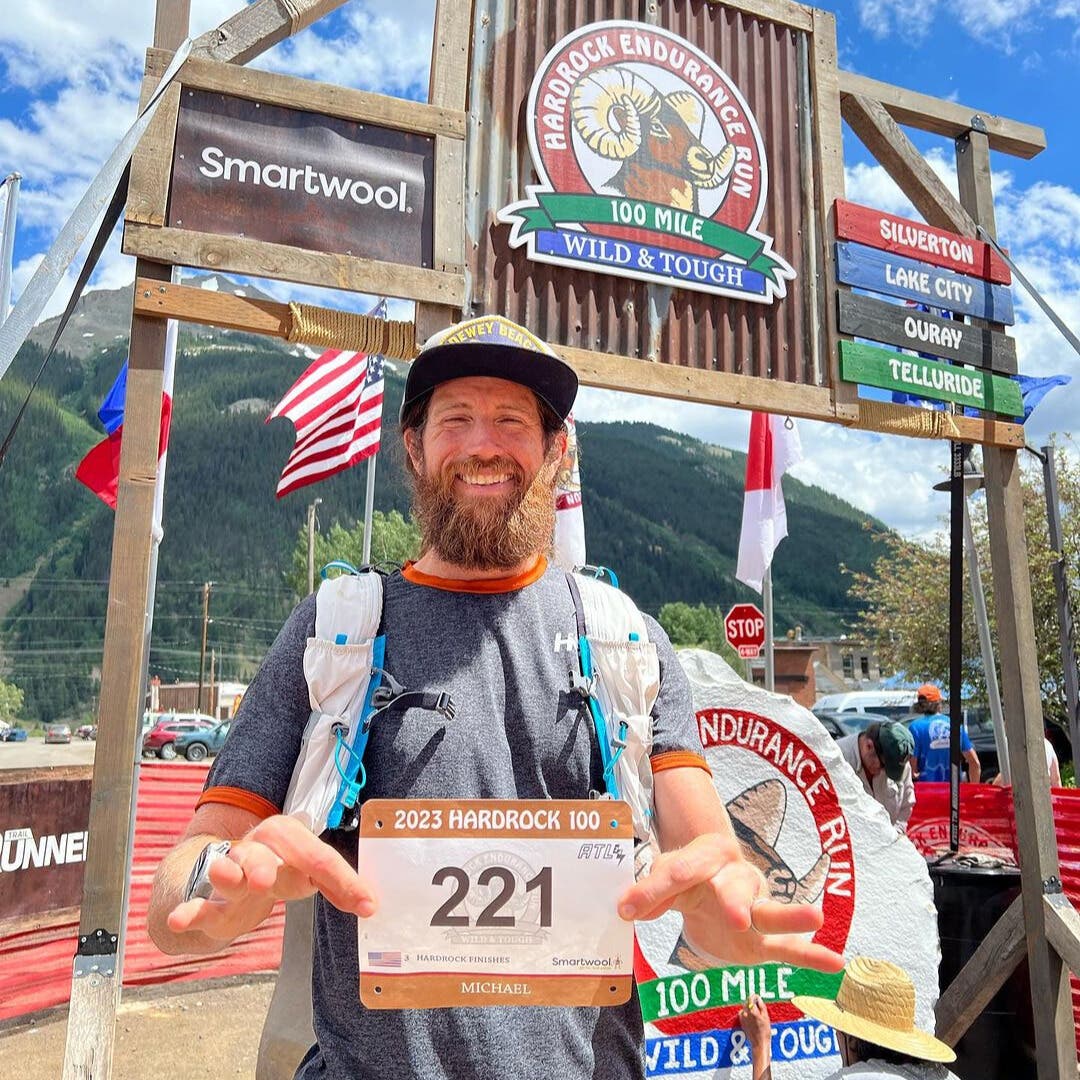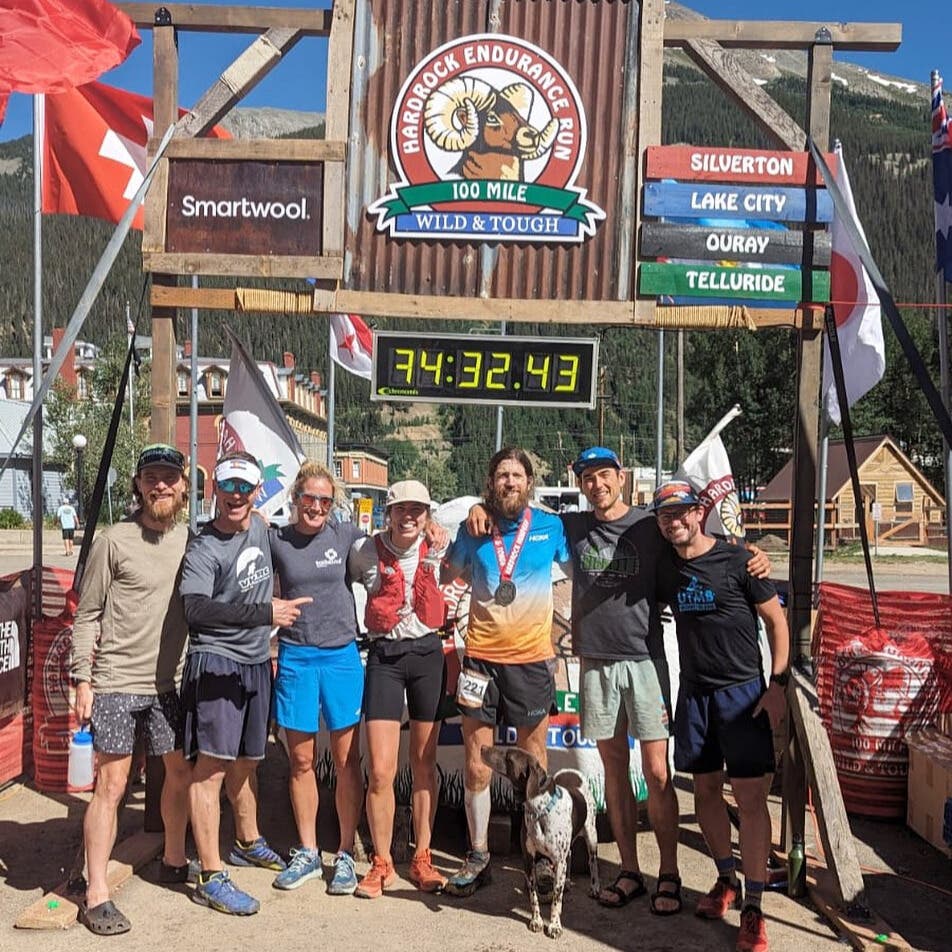 What is your go-to gear kit for taking on the trails? (shoes, socks, outfit, vest, hydration, etc.)
My go-to gear kit for the trails includes the following:
What is your most memorable trail race and why?
My most memorable trail race is the 2023 Hardrock 100 Miler in Silverton, Colorado. I loved this race for so many reasons. It was my fourth time finishing Hardrock, and it was also one of my most well-executed races. I didn't win, finishing 20th overall, but I managed the race extremely well. I took excellent care of myself, eating, drinking, taking my time and changing my Injinji socks at every aid station. I moved through the field feeling strong all throughout the race and made fewer mistakes than in the past. That is what I'm always striving for.
Do you have any advice for runners struggling to manage downhill vert?
The best strategy I've found to help with downhill vert are trekking poles. If the race or event allows for the use of poles, I highly recommend learning how to use them. They conserve your leg strength, potentially saving up to 20% of your energy, and provide more points of contact, giving you more traction and stability.
What do you focus on in your strength training to prevent injury?
I prioritize full-body mobility and strength training so that I can do dynamic movements and my body is ready to handle the complexities of trail running. A strong and engaged core helps all aspects of my running, especially during longer races when maintaining my running form is more critical.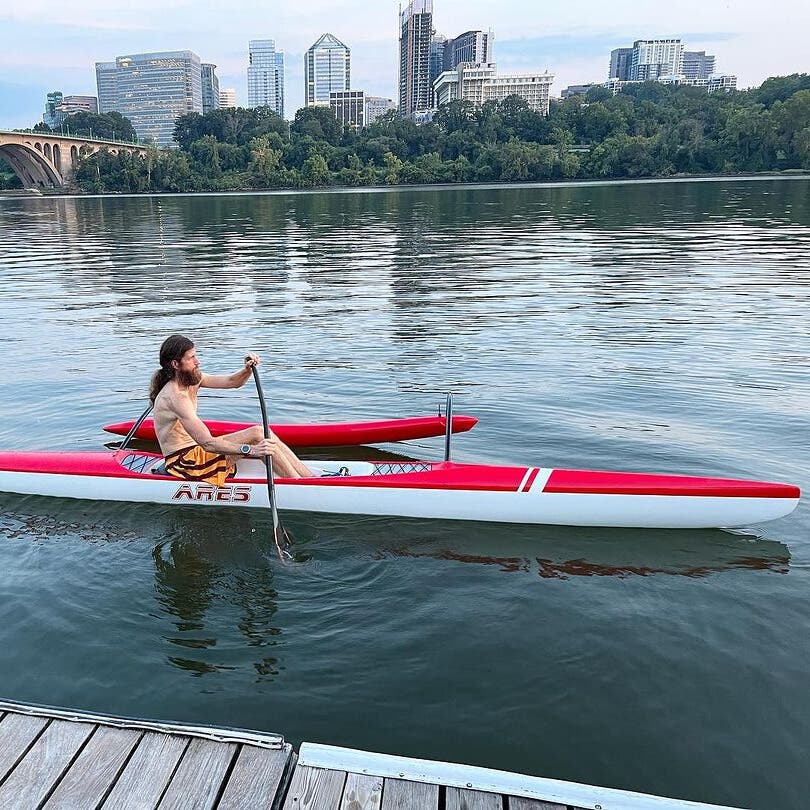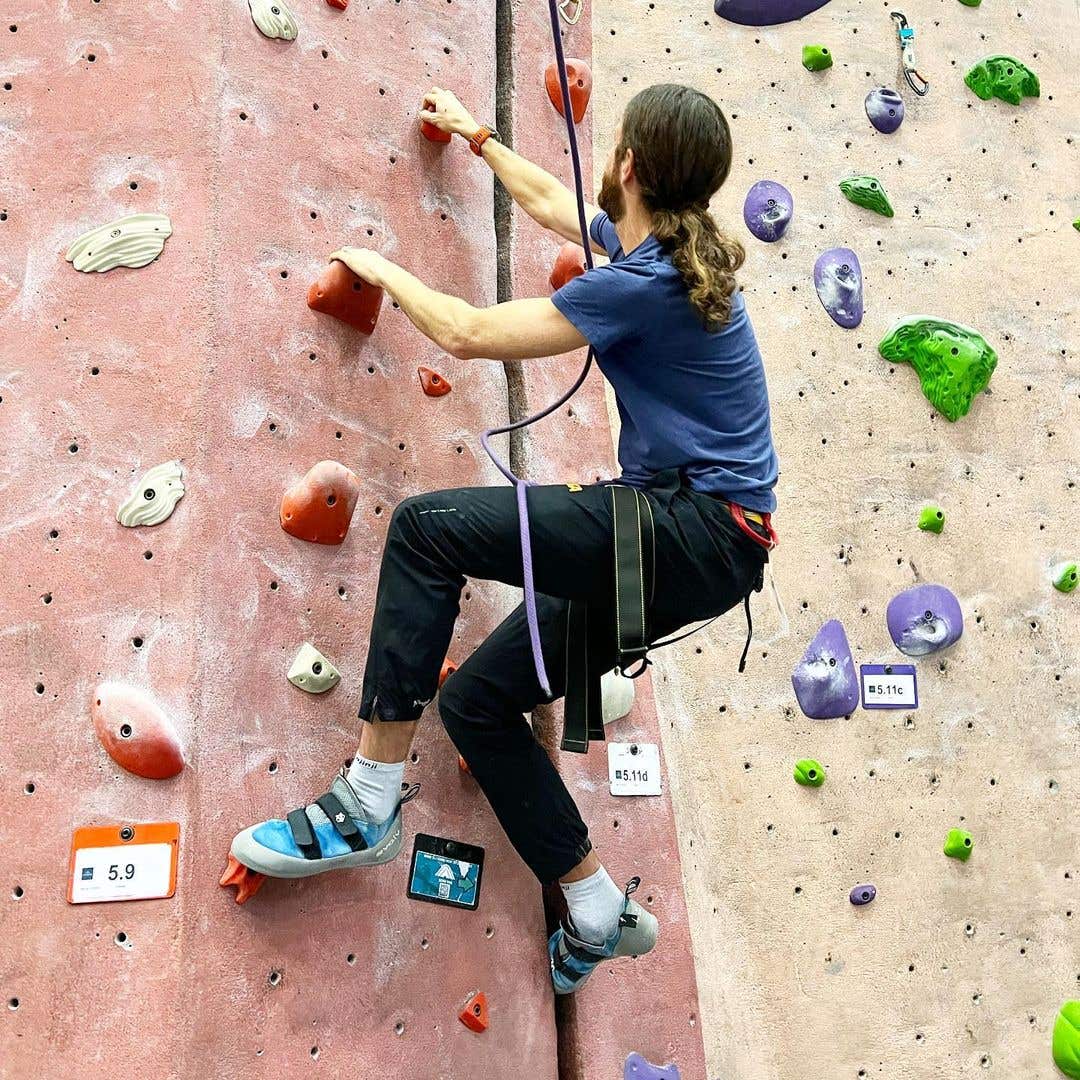 How do you recover from running long distances on variable terrain?
I find the quickest way to kick start my recovery is to do an all-out mile the day after doing a long-distance run to flush my legs. Then I do lots of active recovery such as hiking, walking, cycling, swimming, and weight training. I'm also a huge fan of pickleball because you move in a lot of different directions during a game. It helps prepare my body for getting back to training.
Many runners experience anxiety around safety on trails, do you have any advice for them?
It's natural for runners to feel some anxiety about running on trails. My main piece of advice is to do things that make it less intimidating. Try going with friends or choose a time when you expect others will be on the trails too. Set yourself up for success by creating the experience you want to have. For safety, let people know when and where you are going to run and consider purchasing a GPS device like the Garmin In Reach so you can send messages and an SOS alert if you get into trouble. You don't have to start running on big mountains or backcountry trails, begin with trails in your neighborhood or near town as you build your confidence.
Do you have any trail races planned for the rest of 2023? If so, which ones?
I don't have any organized trail races planned for the rest of 2023. I'm planning to do some investigative runs on the Appalachian Trail to get ready for a thru-hike/run in 2024, but I'm open to doing some trail races and keeping my options open.
---
Mike Wardian's enthusiasm for running is sure to inspire. Whether he races on trails or roads, he continues to lace up and head out in Injinji socks. If you're curious about trail running, heed his advice to experience the magic of running on rugged terrain or shady forest paths. Explore the Trail series to find your perfect pair of running socks.