When a local race in muddy conditions left his go-to trails in disrepair, ultra runner Andrew Miller teamed up with his local community to make much needed repairs. Here is the story of how one muddy race led to a weekly volunteer trail repair program.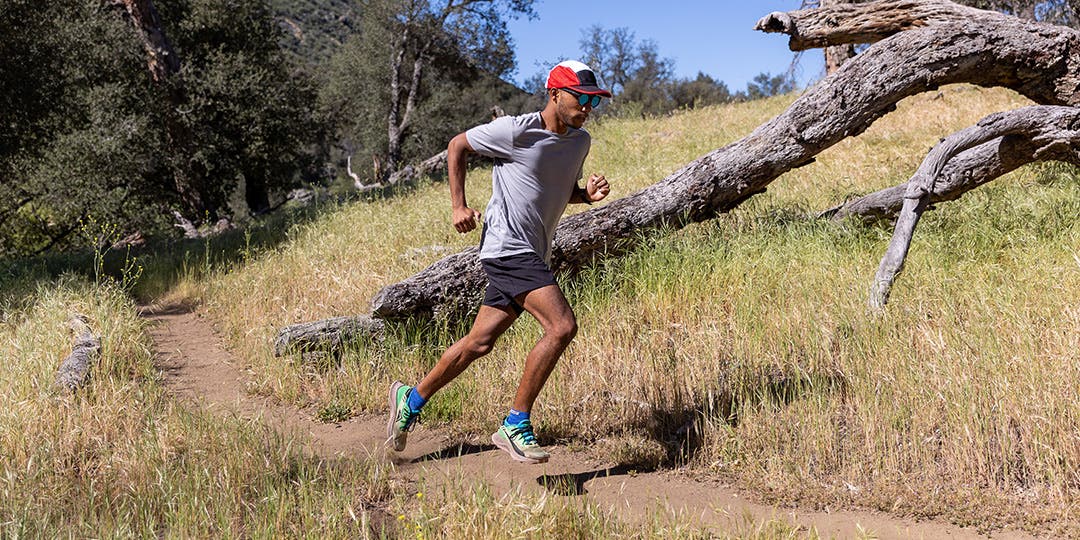 How Races Affect Trails
In April 2022, Corvallis, Oregon got more rain than usual. By early May, it was clear that the local McDonald Forest 50K race would be a muddy one.
Undeterred, almost 200 runners headed out on race day but by mile 21, 60 runners were behind the cutoff time due to wet trail conditions. No one predicted how the mud would impact the race, so the race directors let everyone continue to the finish instead of enforcing cutoff times.
I run in the McDonald Forest almost every day so I decided to take a look at how the trails were holding up after the race. There were a few muddy spots and places where the outside edge of the trail was getting sloughed away, but I thought a week of dry weather would remedy the trails.
Oregon State University Research Forests (OSURF) had different ideas. The MacDonald Forest 50K, known to the locals as The Mac, is run on the Research Forest and after the race, OSURF received complaints about the condition of the trails.
Their trail use policy states that natural surface trails (non-graveled trails) close when travel leaves tracks. Suffice it to say, the race left significant tracks. A week later, OSURF asked the race directors to repair the trails. As my Mom and friend Mike are the Co-Race Directors for The Mac, I caught wind of the trail repairs project right away.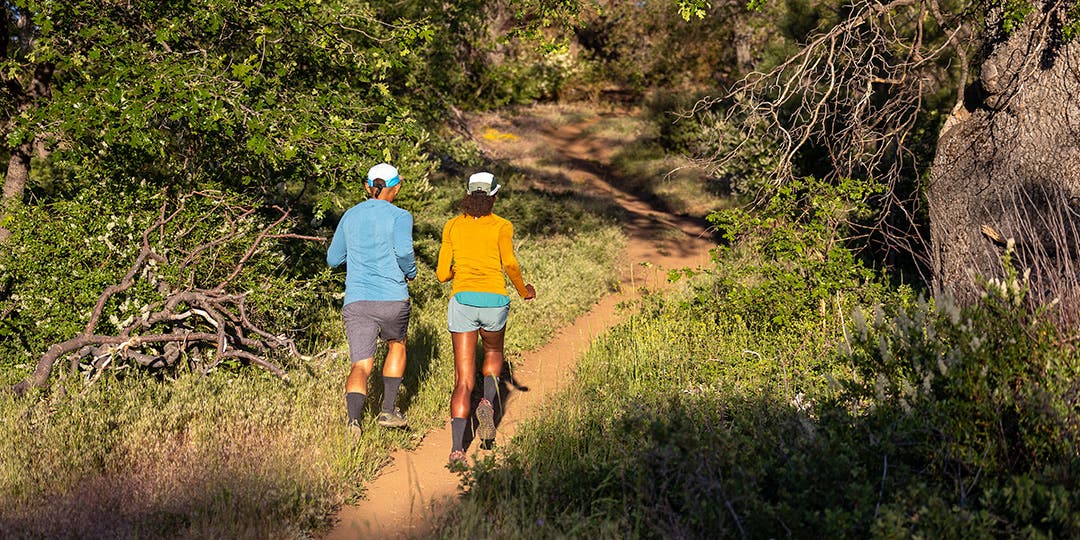 Enlisting The Running Community
Our trail rehab crew consisted of me, my Mom (Co-RD), Mike (Co-RD), and Clem (former RD). We joined OSURF's CORE Volunteers, a group of eight retired men who meet twice a week year-round to maintain the trails in the McDonald Forest.
We scraped up debris and mud, built drains, and fixed bike ruts. By noon the trail was significantly improved. OSURF was grateful for our morning of trail work and even though we fulfilled our duties, I was compelled to join the volunteers in the following weeks to continue repairs.
Because Corvallis has an amazing trail running community, I was confident that I could enlist some runners to join me. On Tuesday morning, five runners showed up and we joined the CORE Volunteers. We fixed off-camber sections and smoothed out the tread of the trail. For three consecutive weeks, we worked on the Bonzai trail and it looked even better than before the race.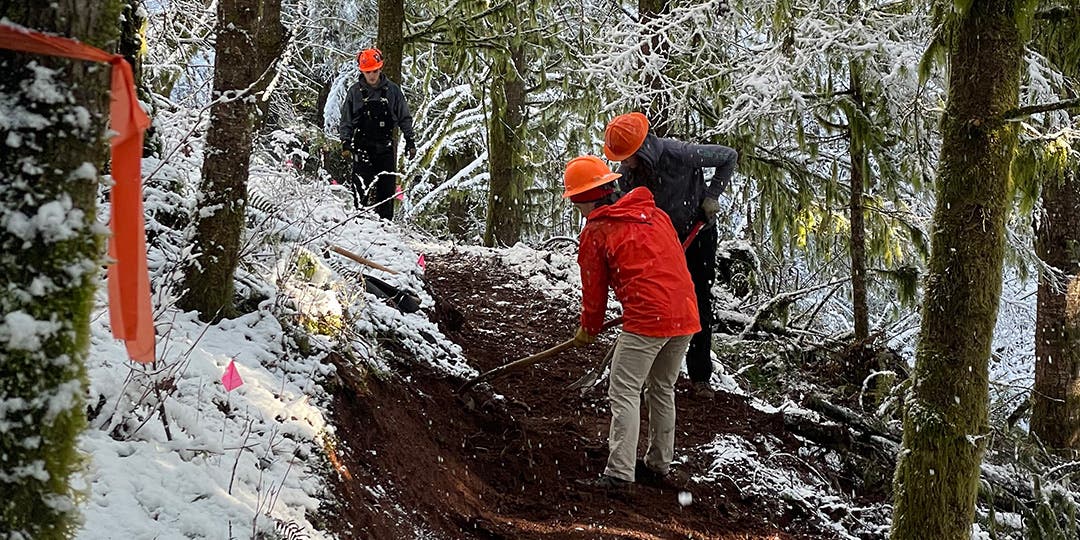 Helping to Build Local Trails
Earlier in 2022, OSURF began building a new trail that would create more loop options giving mountain bikers and equestrians access to sections that were previously unreachable. With the local Condor 25K coming up at the beginning of October there was some talk about using this trail for the race.
The work started in mid-June and by August it was clear that the trail wouldn't be complete in time. The summer heat sucked all the moisture from the soil, leaving it hard as concrete so local runners began scheming.
By using an old logging road as a connection to an upper portion of the trail, there might be a chance for the Condor race. OSURF allowed the change as long as we completed the trail work to Research Forest standards. Over the next five weeks, local trail runners did 137 hours of work to get it done in time for the race.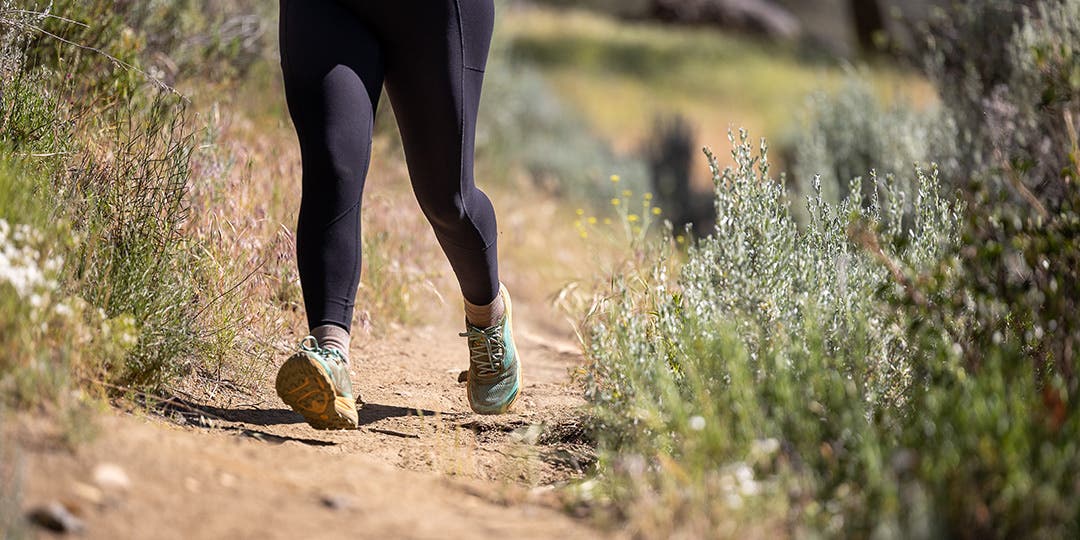 Trail Work Effects Big Change
Before doing trail work I didn't think twice about running on muddy trails but after doing over 100 hours of trail work on Tuesday mornings, I realized how susceptible they are to damage. Even though one person won't wreck a muddy trail, many people will. That's why OSURF and many other landowners ask that you stay off the trails when travel leaves tracks.
It takes 50-100 hours of work to maintain a trail and currently there the CORE Volunteers do over half the volunteer hours in McDonald Forest. That's where the community needs to get involved.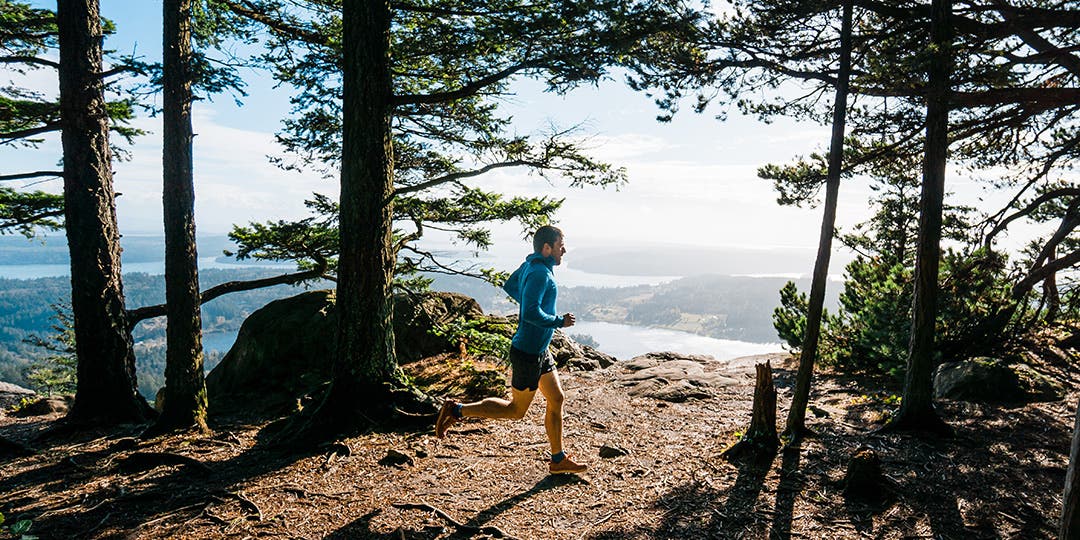 Give Back to the Environment
In 2022, over 4,000 volunteer hours were completed on the OSURF. As of January 2023, local trail runners have completed 543 hours of maintenance since OSURF first asked the race directors of The Mac to help repair the trails.
For over seven months runners have been showing up on Tuesday mornings for trail maintenance. We've worked on frozen trails, in heavy rain, and in the summer heat, but we keep showing up. It's not just the local runners who love the trails, it's the hikers, bikers, and equestrians too.
I encourage you to take some time to give back to your community. Whether it's trail work, being more conscious of trail conditions, or taking a moment to pick up trash along the trail. If we all give a little bit, everybody will benefit.
---
To help maintain your local trails, seek volunteer work in your area and encourage others to do the same. For more advice on how to enjoy an active life outdoors keep up with the Injinji blog. Learn more from running coach and Team Injinji athlete Andrew Miller at Andrew Miller Coaching and shop his favorite trail running socks.