Whether you're an EMT, construction worker, or hunter – wearing comfortable performance socks with your work boots and steel-toe boots is key. Injinji's durable and moisture wicking Boot toesocks are now available in four new Workwear colorways. By pairing performance features with Workwear tones, these are the perfect socks for staying safe on construction job sites and hunting tree stands alike.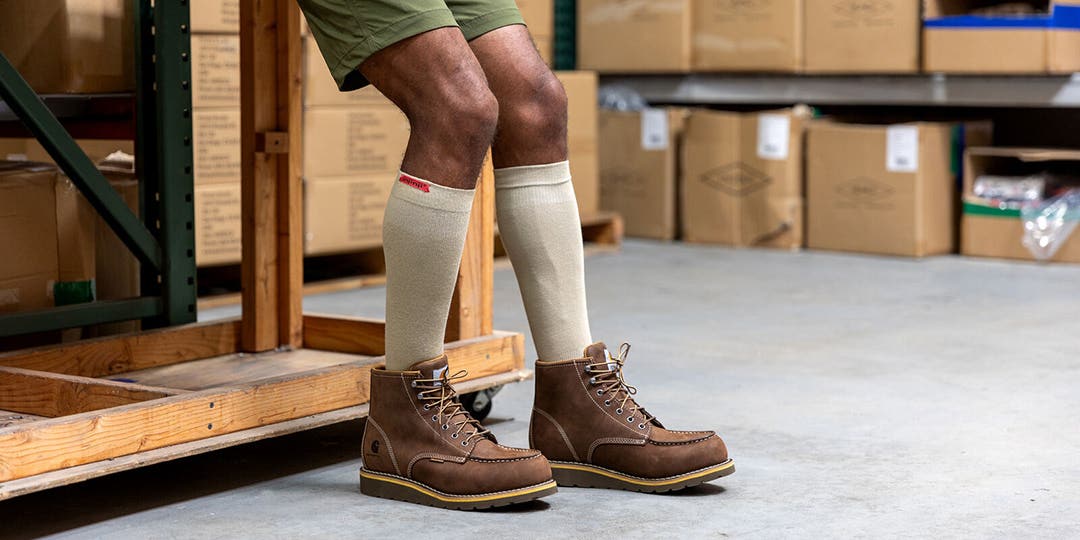 When you're spending your day out in the elements, on your feet, you need socks you can trust to go the distance. Don't just wear any socks with your work boots or your feet will suffer the consequences. Here's why firefighters and first responders trust our Boot socks:
Ultimate Comfort for Extended Hours: Injinji Boot socks are designed with the working professional in mind, with zonal cushioning to absorb shock during long stints on your feet and breathable materials to keep you feeling cool.
Safety & Visibility: The new Workwear colorways include Hi-Vis options, offering extra protection on job sites and while out hunting.
Durable Construction: Injinji Boot socks are designed to endure the rigors of demanding jobs and frequent washing.
Performance Comfort: Injinji Boot socks provide arch support with an underfoot band that offers a secure and stable fit.
Over The Calf Height: Injinji Boot socks extend over your calf to offer protection from the elements, including brush and debris.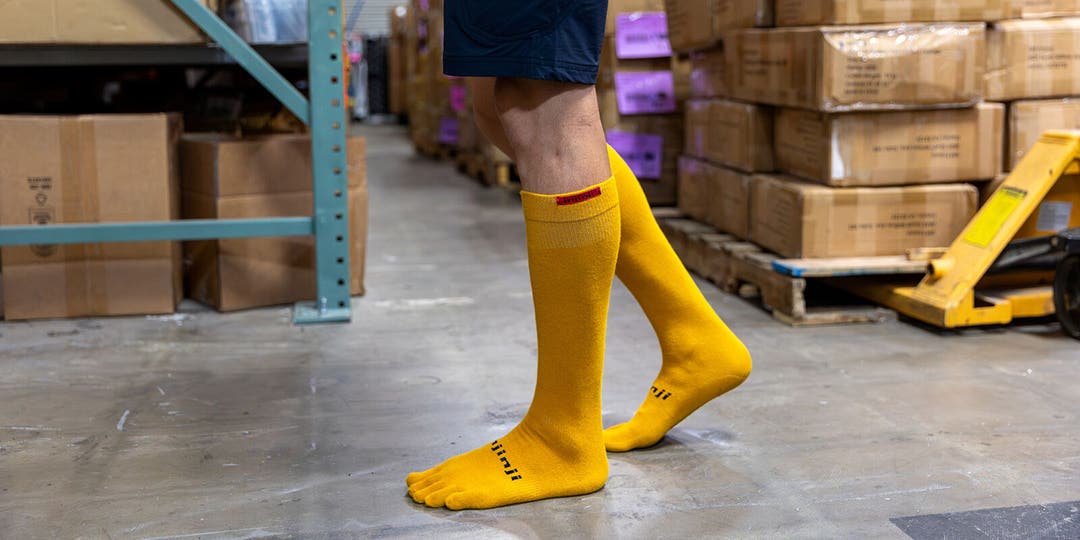 The Unique Benefits of Toesocks For Outdoor Professionals
Wearing average work socks is simply not enough, Injinji Boot socks take protection to the next level by offering three unique benefits:
Moisture-Wicking Materials: Injinji Boot socks keep your feet fresh and dry all day long by wrapping your feet and toes in sweat-wicking fibers.
Blister Prevention: With each toe protected, skin-on-skin friction is eliminated, helping to protect your foot from painful blisters.
Total Foot Utilization: When your toes are separated, properly aligned, and splayed, your weight is distributed evenly, allowing your entire foot to be engaged in any athletic activity.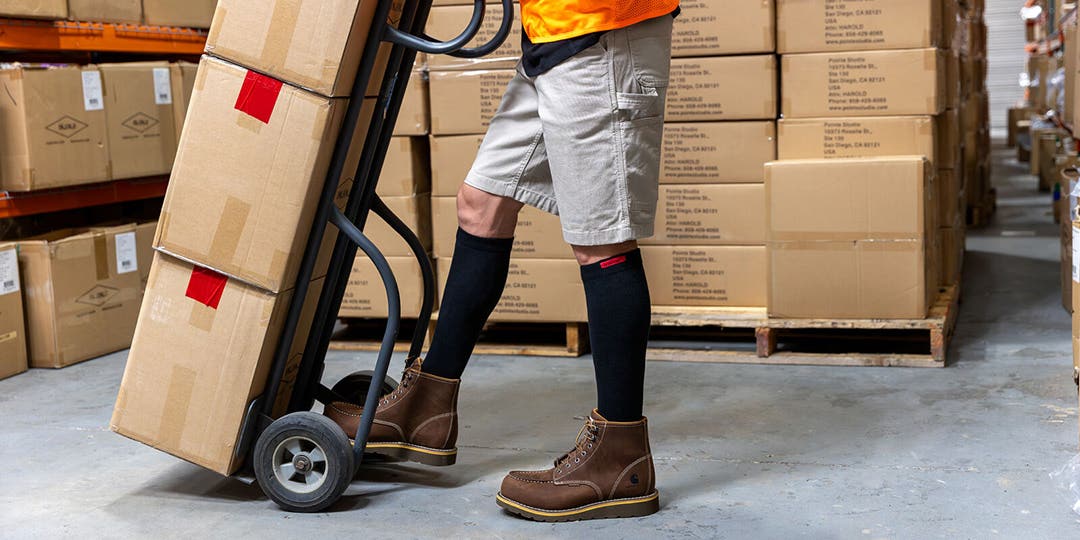 If you haven't embraced the benefits of Injinji's Boot socks, it's time to make the switch! With seven colors to choose from, stay seen (and safe) during early hours in Neon, or blend in with nature while hunting in Foliage.
Next time you gear up for work or an outdoor adventure, remember to grab a pair of Boot socks – your feet will thank you!