Foot health is often overlooked until a problem arises, but lack of care can be the culprit for a number of maladies, such as back pain and poor mobility. Learn how toe separators are a helpful tool to support foot function and overall health.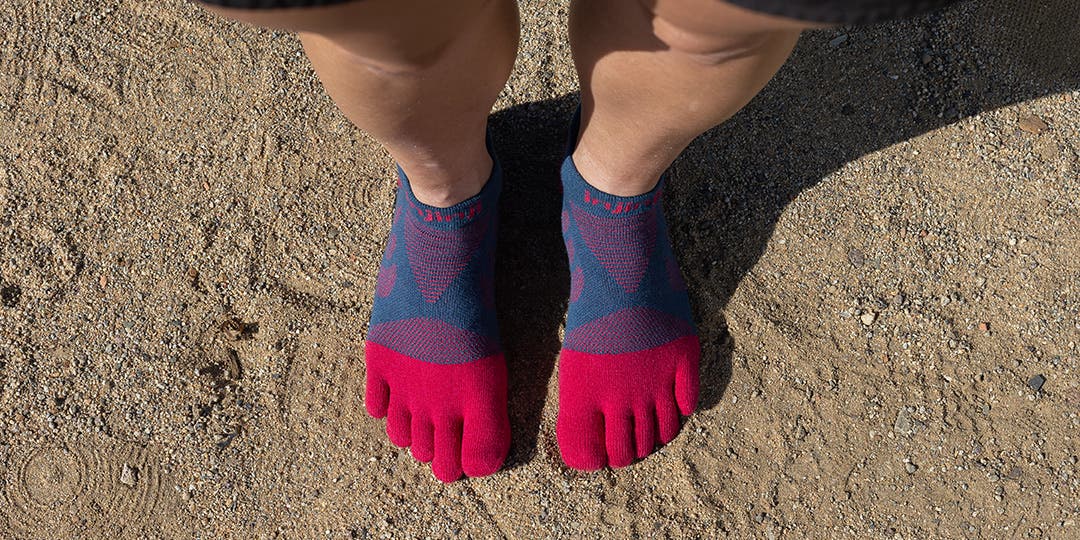 What are Toe Separators?
Toe separators are devices designed to fit between the toes to correct alignment and increase foot strength. Often made of medical grade silicone, toe separators are comprised of four attached prongs that fit into the gaps between your toes. These prongs help to separate your toes from one another.
While this may seem like a foreign concept, you may have experience with something similar if you've ever received a pedicure and utilized the colorful foam spacers between your toes. Although they have different functions and effectiveness, this is an easy way to visualize the sensation of toe separators.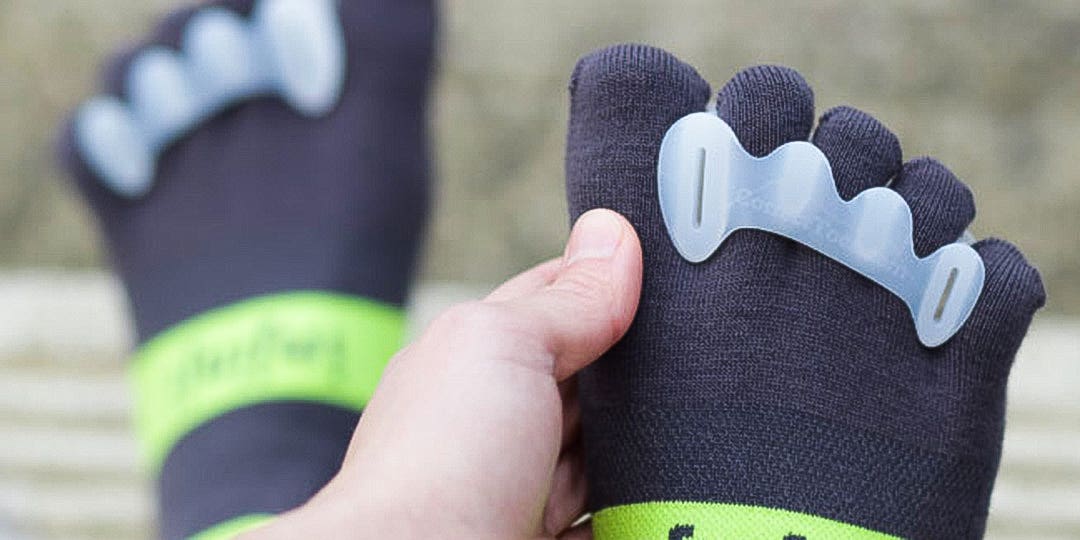 Common Names for Toe Separators
Toe Dividers

Toe Spacers

Toe Stretchers
Do Toe Separators Work?
Yes! Many people enjoy the benefits of this unique invention. Their effectiveness is dependent on several individual factors such as foot shape and treatment frequency.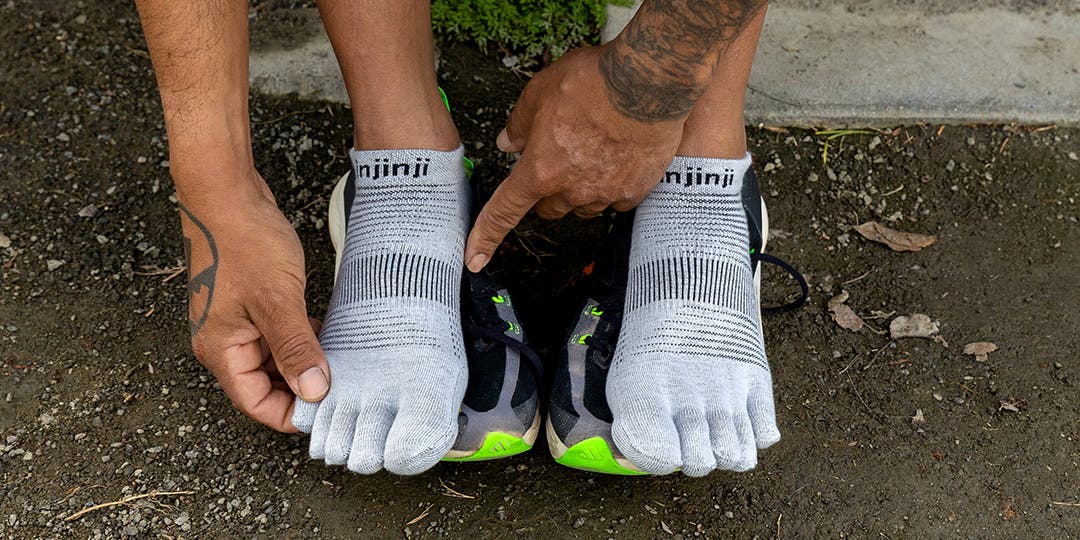 Why You Should Use Toe Separators
Toe separators can help your feet in many ways, and the reason why you use them will depend on your personal health goals. Here are the benefits of toe separators.
Flexibility

Toe separators stretch the muscles and tendons in the toes, improving flexibility.

Alignment

Toe separators slowly shift the structure of the foot, reversing malformation.

Balance

Toe separators strengthen and widen the feet, restoring the capacity to distribute weight evenly.

Reduced Pressure on the Toes

Toe separators create space between the toes, relieving pain and tension.

Natural Toe Splay

Toe separators correct toe crowding and toe overlap, resulting in strong, wide toe splay.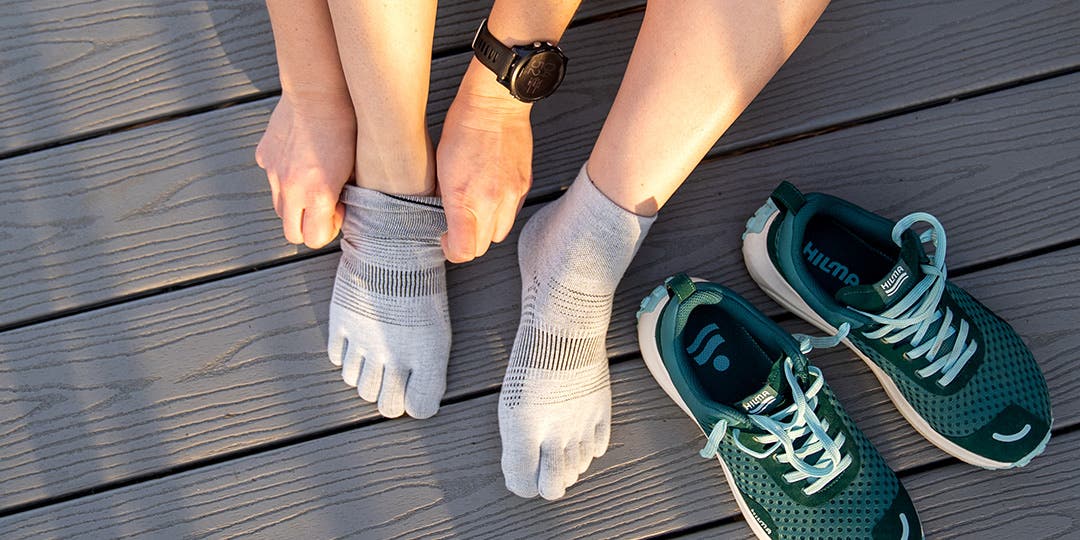 How to Wear Toe Separators
Want to give toe separators a try? Here are a few tips on how to begin wearing toe separators for a beginner.
Begin wearing them with Injinji socks.

Injinji toesocks promote a natural toesplay by separating your toes into their own sleeves. Add toesocks to your sock drawer to aid in your foot's natural alignment during and after wearing toe separators.

Wear toe separators in your downtime.

Start wearing toe spacers for 30 minutes at a time in the comfort of your home. Increase the time by 30 minutes each day you wear them.

Move around.

Toe stretching is most effective when you engage your feet through gentle movement while wearing toe separators.
When Will Toe Separators Start Working?
You may be wondering; how long does it take toe separators to work? They're already working! Here are some other ways to care for your feet through the adjustment period and increase the efficacy of wearing toe separators.
Incorporate foot strengthening exercises.

Boost the effects of toe separators by strengthening your feet through daily foot exercises, such as toe yoga.

Wear Injinji socks.

Toesocks reinforce the purpose of using toe separators. Wear them in place of traditional socks to enhance the effects of toe separators.

Consider wearing barefoot shoes.

Unlike narrow, conventional shoes, barefoot shoes mirror the natural shape of feet allowing the feet and toes to flex naturally.

Exercise patience.

Flexibility and strength cannot be built overnight. Significant improvement will take time.
With consistent use, toe separators can significantly improve foot flexibility and strength. They can be used to relieve foot pain, prevent injury, and even improve athletic performance. Everyone can benefit from the positive effects of strong, healthy feet.