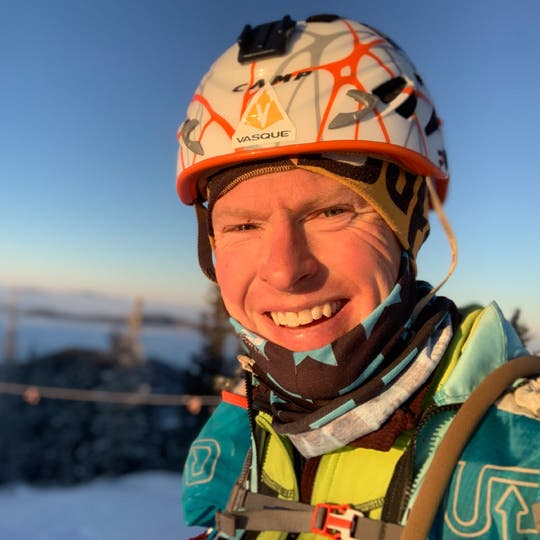 Macy grew up in the endurance sports world in Colorado, with a father who ran marathons, Ironman triathlons and Eco-Challenge Adventure races. He first got into distance running in college, and by the time he graduated he was competing in adventure races himself and snowshoeing in the winters. With skiing being among one of his favorite sports, and living at 8,000 feet in the mountains, he easily fell in love with skimo racing.
Skimo racing, or ski mountaineering, is an endurance sport that includes climbing and skiing mountains in a race format at either a ski resort or in the backcountry. Racers use climbing skins to go uphill, master the technique of changing the skins at the top in record time, and then ski downhill, similar to alpine skiing. Races vary from under an hour, 10-12 hours long, or can go throughout the night. Knowing your mandatory gear and clothing is another aspect that must be mastered, along with avalanche safety and being comfortable using fixed ropes, traversing ridges, and hanging onto hand lines. For Macy, his training for these events consists of repeats on the ski slope, which include 3k-7k feet of climbing for each repeat, running, biking and downhill skiing.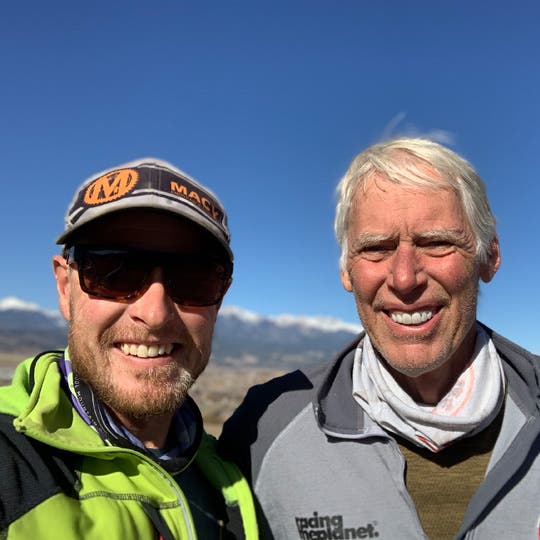 Next year Macy has some big goals in the skimo world, which not only involve racing some popular events such as the Power of 4, The Grand Traverse, and the 5 Peaks in Breckenridge, but he also plans to continue coaching athletes both young and old, and get more kids involved in the sport. His biggest advice for newbies and this sport is to "shoot first and then aim. Just jump right in and try it! Don't wait for the perfect circumstance to do it, or you will never do it."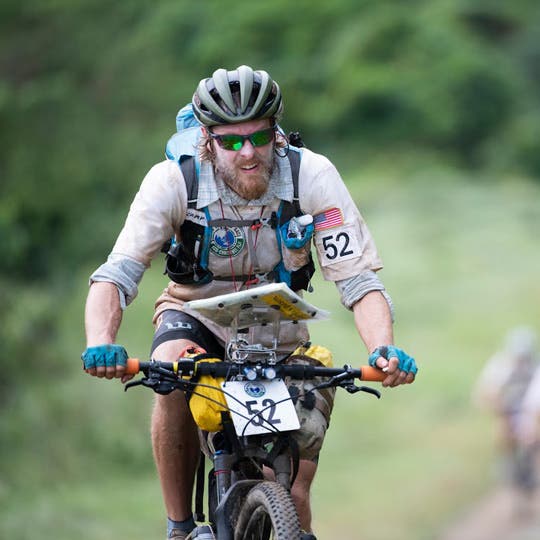 Throughout the rest of 2022, Macy sees himself doing other projects, such as writing his second book, which he is co-writing and will hopefully launch in the later part of the year. He wants to continue with Pack Burro Racing, a heritage sport held in the summers in small towns in Colorado, and hopefully be a part of another Eco-Challenge alongside his father and teammate Mark. Together this father and son team focuses their journey together on spreading awareness of Alzheimer's, a disease that Mark was diagnosed with in 2018. Father "Mace", is another inspiring endurance athlete who refuses to hide from the disease and instead will proudly "share his story with anyone who wants to listen." Macy and his family are dedicated to fighting this disease that kills people all over the world. To Travis, his family, which includes his wife and two kids, is his most important project, and we couldn't agree more.
Final advice from Travis Macy?
"Don't be intimidated by other adventure racers. Go out and do it for you."
A weekly podcast from Travis and Mace is at travismacy.com/podcast. Follow Macy at @travismacy on Instagram for updates on all his adventures. We are grateful for Travis for being a part of Team Injinji and continuing to utilize our gear for his inspiring adventures. We can't wait to see what he does next!