With most restaurants and bars currently limited to takeout and delivery only, many find themselves cooking more meals at home. Cooking not only makes good use of the extra time we have on our hands, but is also a great way to share comfort and delight with oneself and those you live with. But even with a stockpiled pantry, it can sometimes be difficult to come up with new dishes for the purpose of variety. For this reason, we asked Team Injinji what their go-to home meals are in hopes that you feel inspired to whip up something delicious at home for yourself! Here are some of their favorites!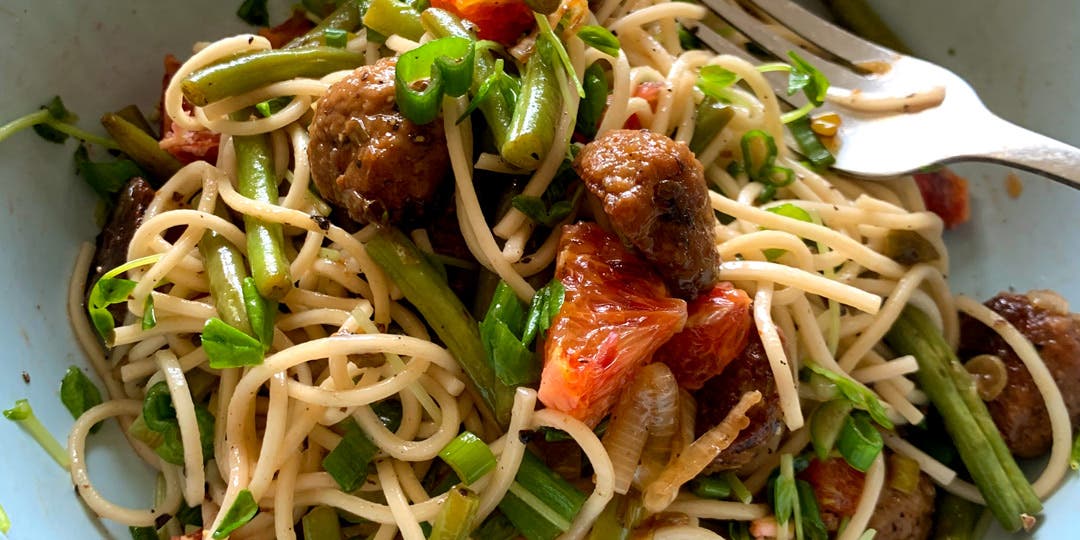 Jeff Stern
"I make fruit and veggie smoothies for breakfast, lunch or an anytime snack. They are light, boost my energy and keep all the good micro-nutrients flowing through my body in a time when a strong immune system is paramount."
Joe Dean
"We buy a lot of our groceries from Costco and have a few go-to meals we lean on. Homemade pizza and pasta with sausage and peppers are a couple of regulars in the rotation."
Mike McKnight
"Tri-tip or sirloin beef cap with fried brussel sprouts (fried in beef tallow or salted butter) or an arugula-based salad. Avoiding foods with added sugar because sugar knocks down our immune systems."
Cate Barrett
"Mine is an old pantry favorite: Boxed mac & cheese and canned chili. I like vegetarian chili for this, because it has such a good flavor of beans and spices… and combined with the mac & cheese, it's the perfect filling, shelf-stable hot dinner.
Jonathan Gunderson
"A nice spinach salad for lunch with nuts, avocado, parmesan and lean meat! Now that I have the food ready in my fridge at home, it's been easier to use home cooked ingredients to control the portions. quality of ingredients, and size. I have to try to eat healthier cooped up at home!"
Michael Wardian
"My go to homemade meal is Big Spoon Roasters Fiji Almond Butter with comb honey and fresh banana on toast. I have been making homemade sourdough bread which has been delicious. I am also making steel cut oatmeal which I love any time of day with fresh fruit."
Sometimes all you need is "a little perspective", as the great Anton Ego says in Ratatouille. It's thanks to our athletes who responded with their favorite meals that we could provide you with these unique ideas! We hope that you might've gained some new perspective from their favorites for meals to make at home and we hope your stomachs remain happy as well as your mind and hearts during this time where staying healthy is essential.