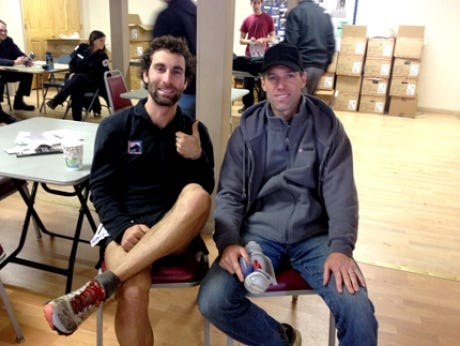 MACKEY-GROSSMAN-CONTE Take on Mt. Mitchell Challenge
Team Injinji Race Weekend Report
It was a big race and a big win weekend for Team Injinji on both US coasts.
The Mt Mitchell Challenge in North Carolina is a 40 mile route with serious elevation gain (climbing nearly 5,000 feet!) on the tallest mountain on the eastern seaboard. Dave Mackey (Hoka) and Dominic Grossman (New Balance) had a strong showing with Dave pulling in 1st finish at 4:38:13 and Dominic 3rd for Mens in 5:02:37. The course had to be altered due to ice conditions so while Dave was dominating the record we may have to witness him racing it again to beat the full course record in '14.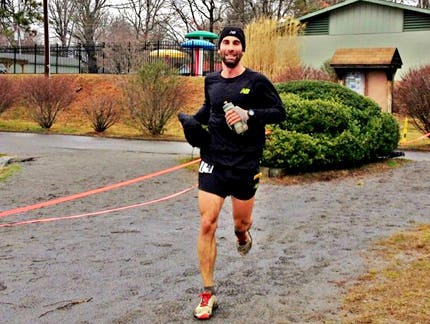 Their secret weapons listed below:
Dave Mackey's race sock – RUN 2.0 Midweight Mini Crew
Dominic Grossman's race sock – TRAIL 2.0 Midweight Mini Crew
For the Women's race Francesca Conte completed Mt Mitchell first with an impressive time of 6 hours, 8 minutes and 13 seconds.
Check out Ultrarunning stars talking Mt Mitchell here-http://www.citizen-times.com/article/20130225/OUTDOORS/130225020/Ultrarunners-talk-about-tackling-Mt-Mitchell-Challenge
Switching coasts, Team Injinji's Leor Pantilat (La Sportiva) secured 2nd finish at the Chabot Trail 30K Run in Oakland CA.
Marc Laveson also had a great race at the Montara Mountain 50K in Pacifica CA finishing 2nd place and all top 3 finishers broke course record.
We'd also like to introduce a new elite runner to the Injinji family, Emily Harrison (Adidas) who won the Moab 55K in Utah last week. Not only did she win by a huge margin, she was 8th Overall (299 Runners) with a new course record of 4:24:02. She will be racing at Western States this June.
We're already giddy over WS 100 + Team Injinji!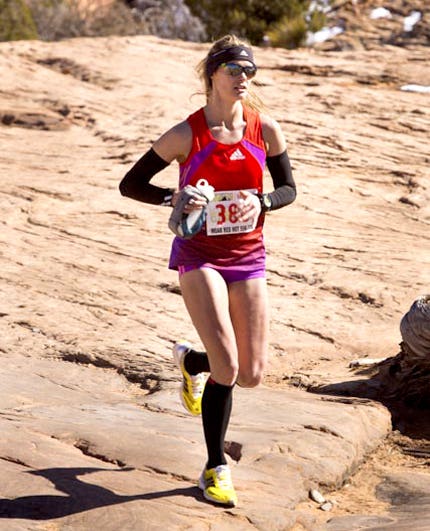 Cheers and congrats to all and same goes to all our ambassadors and believers who are out there pushing physical boundaries and limits every day. #teaminjinji