The Arizona Showdown will be an 800+ mile race between two elite athletes, Ben Light and Team Injinji's Michael McKnight. With Ben's creative mindset, this project was formed two years ago while both athletes were participating in another project, a 300 mile run that combined the Bear 100 and Wasatch 100 race courses. Ben made the comment on how "fun" it would be to start at opposite sides of the iconic Arizona Trail and race each other to the end. Not long after the planning began, the two realized there was only one FKT (fastest known time) of this segment, and the AZ Trail FKT Showdown was born. Mike and Ben flipped a coin to determine who will go which direction (Ben heading northbound, Mike heading southboung), and the two will race each other to set the new FKT.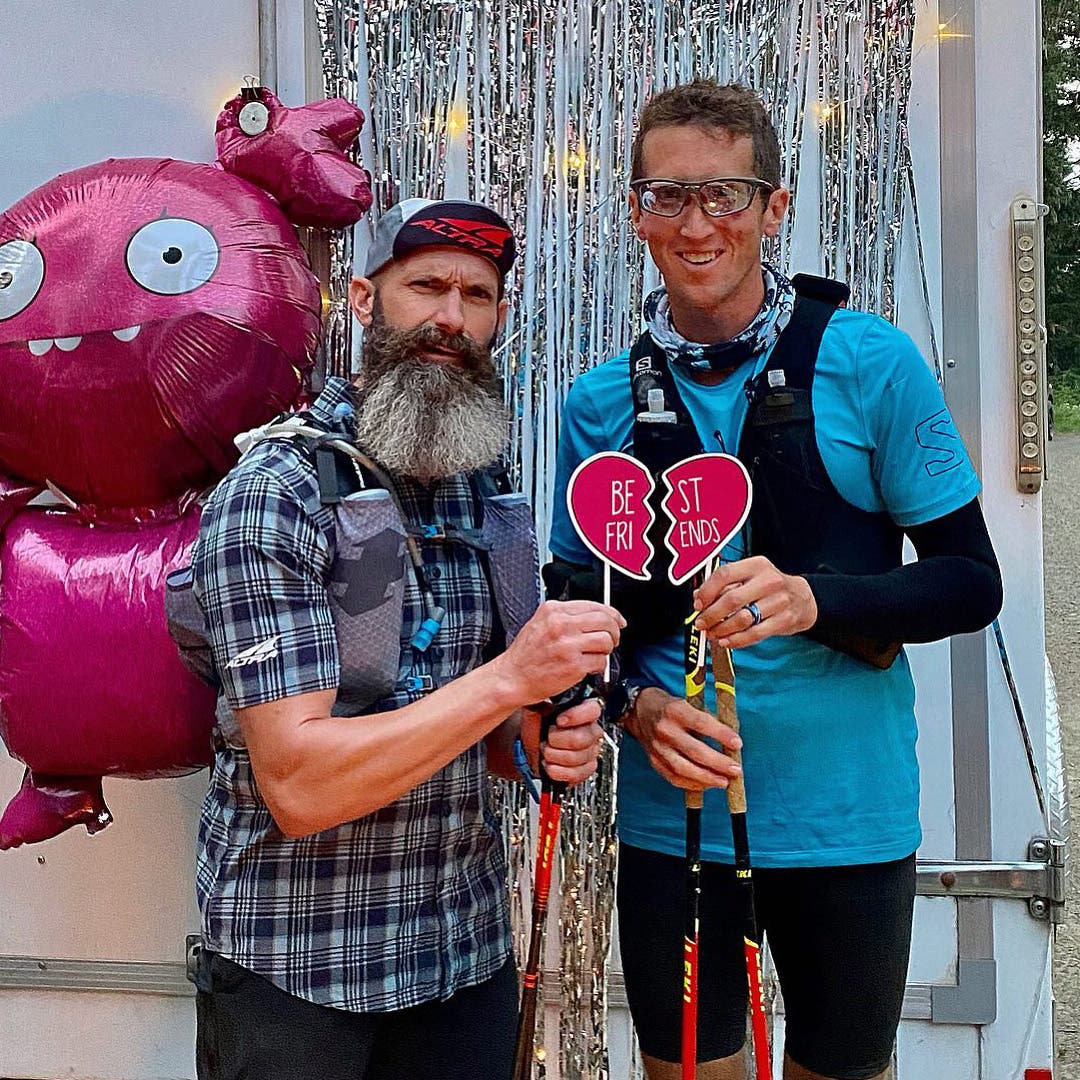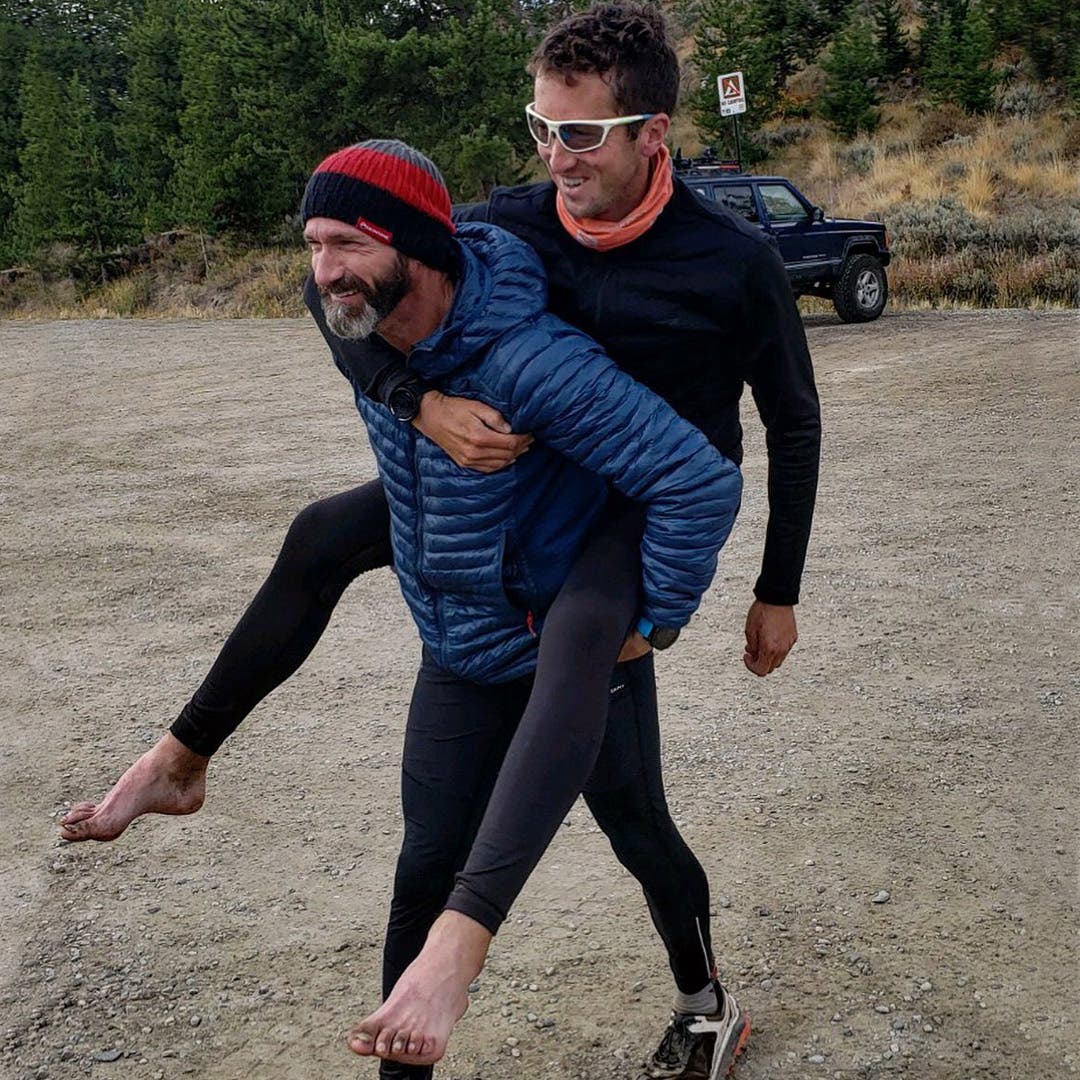 This duo originally met in 2017 at the Bigfoot 200, where Ben was an Altra athlete and Mike was the Altra Team Manager. After running the majority of the race together and getting to know each other better over lunch, Mike was then convinced to sign up for the additional Destination Trail Races 200 milers known as the Triple Crown. Mike discloses "you become pretty good friends with someone that you run 600+ miles with!" Beyond the Triple Crown races, Ben has crewed Mike multiple times for his races including all of his 200 milers, the Colorado Trail and most recently the Badwater 135. In addition, these two meet up frequently for training runs and to crew fellow runners together at other races.
Mike has had a pretty hardcore year so far with landing second place at both the Cocodona 250, the White Pine 50, and finishing the Badwater 135, which is considered the "World's Toughest Footrace." Ben also raced the White Pine 50 and was part of Mike's crew team at both Cocodona and Badwater. His training has stayed consistent, with the exception for increased volume in his back-to-back long runs.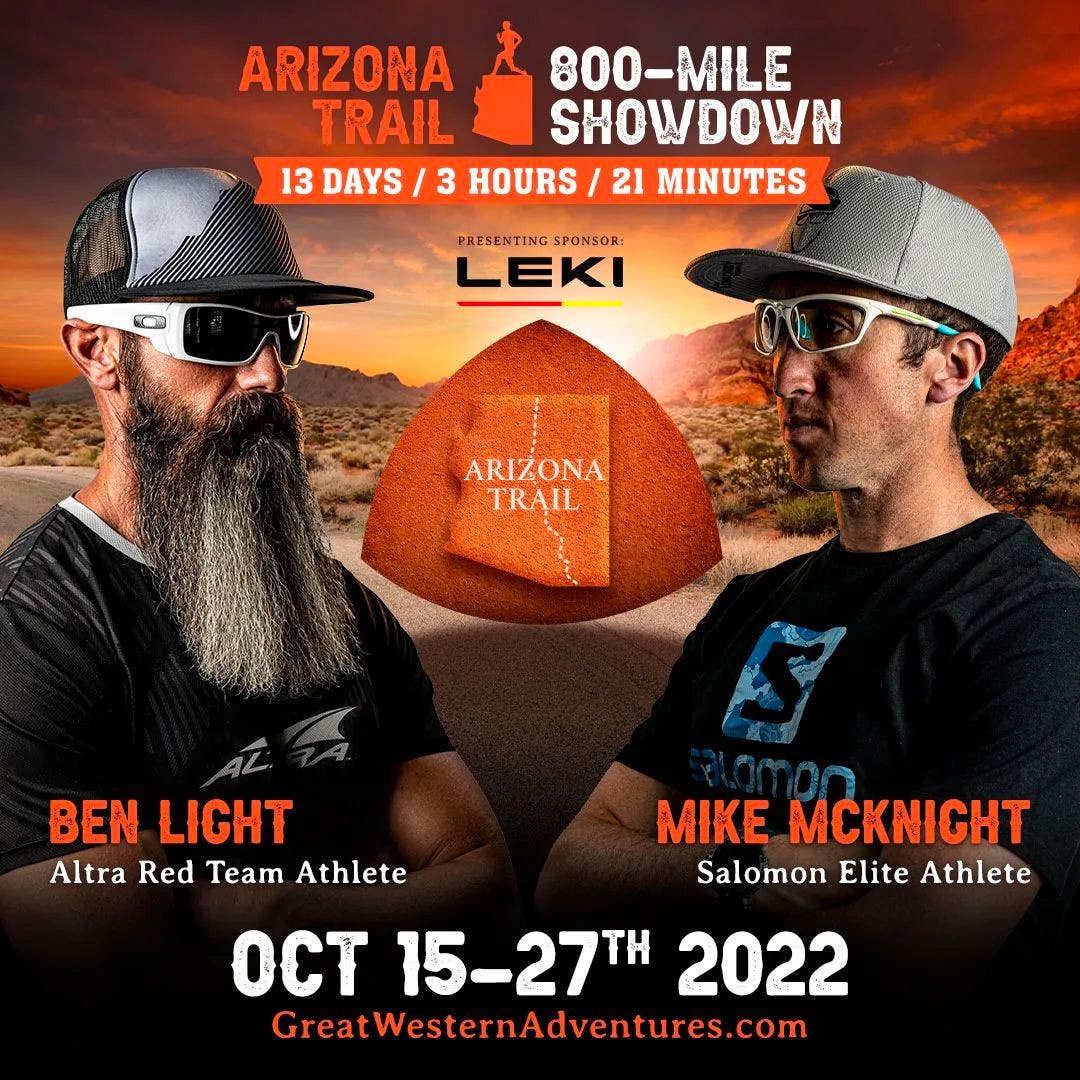 During the showdown, Mike will have his wife and kids as part of his crew team along with coaching client Scott Hiskey. There will be a handful of pacers joining at different points with an open invitation to come via Instagram stories. Gear will be similar to what Mike takes with him for his 200-mile races, with feet care being the most crucial part. He plans to bring an abundance of Injinji socks, enough to average 2-3 pairs a day to support the expected 64 daily miles on his feet. With each sock change there will be a process starting with cleaning his feet, a quick air dry, then applying Squirrel's Nut Butter before putting on a new clean pair of socks.
Both Ben and Mike will also be bringing awareness to two organizations during this challenge, Bigger Than the Trail (BTTT) and RODS Heroes. Ben is a big supporter of BTTT, a non-profit with the mission "to enrich the lives of individuals struggling with mental health." BTTT uses trail running as a platform to raise awareness, provide educational support and treatment options. RODS raises funds for orphaned children who have Down syndrome, with the goal of raising half of the adoption grant, which is $15k per child. Mike is a huge supporter of this non-profit which has supported his family in the past.
These two incredible ultra runners are excited to push themselves further than ever before. The current supported FKT for this route is 13 days, 3 hours and 21 minutes, which was set on April 5, 2021 by Joe "Stringbean" McConaughy. Mike's goal is to set a new FKT in 13 days, 2 hours and 59 min, or even better 12 days if possible. So who will win the FKT? We can't wait to find out!