Incorporating studio workouts, such as Pilates, yoga, and barre into your training routine provides several benefits. These full body workouts improve strength, flexibility, balance, and more, all of which can help you reach your fitness goals. Best of all, these workouts can be done anywhere with the addition of a mat or a chair, and a reliable pair of grip socks.
Learn about how you can benefit from studio workouts and why Injinji x Pointe Studio grip socks can help you reach your peak.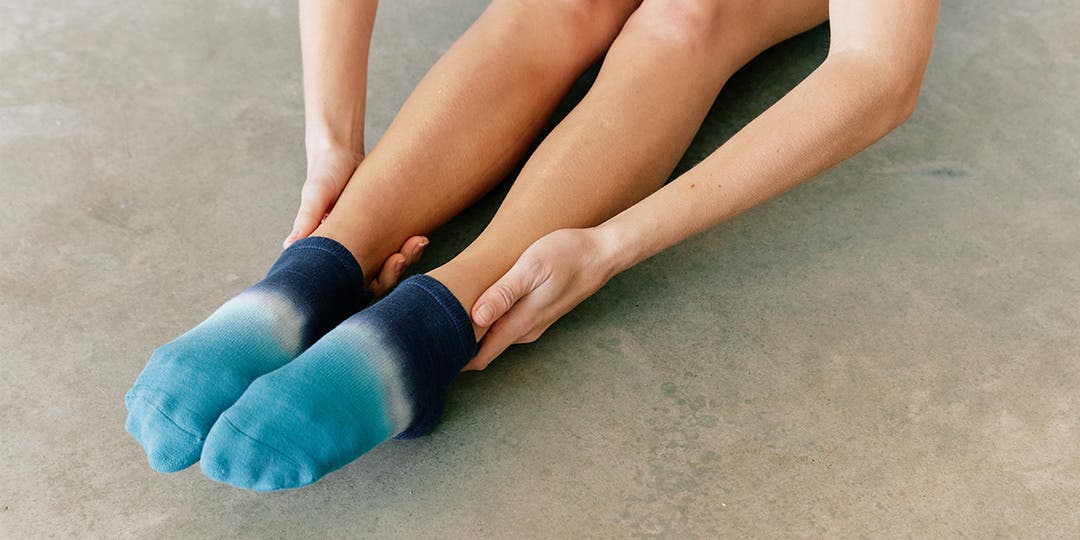 The Benefits of Pilates
Pilates is a type of exercise that focuses on improving strength and flexibility through controlled movements, proper alignment, and breathing techniques. It is typically done on top of a mat or using a Pilates Reformer and led by a Pilates instructor.
Here are a few reasons to incorporate Pilates into your training.
Pilates targets deep abdominal muscles, the back, and pelvis for core stability.
Pilates focuses on proper alignment to alleviate the effects of poor posture.
Pilates routines incorporate resistance bands and body weight exercises to increase muscular strength.
The controlled, low-impact movements of Pilates aid in injury prevention and recovery.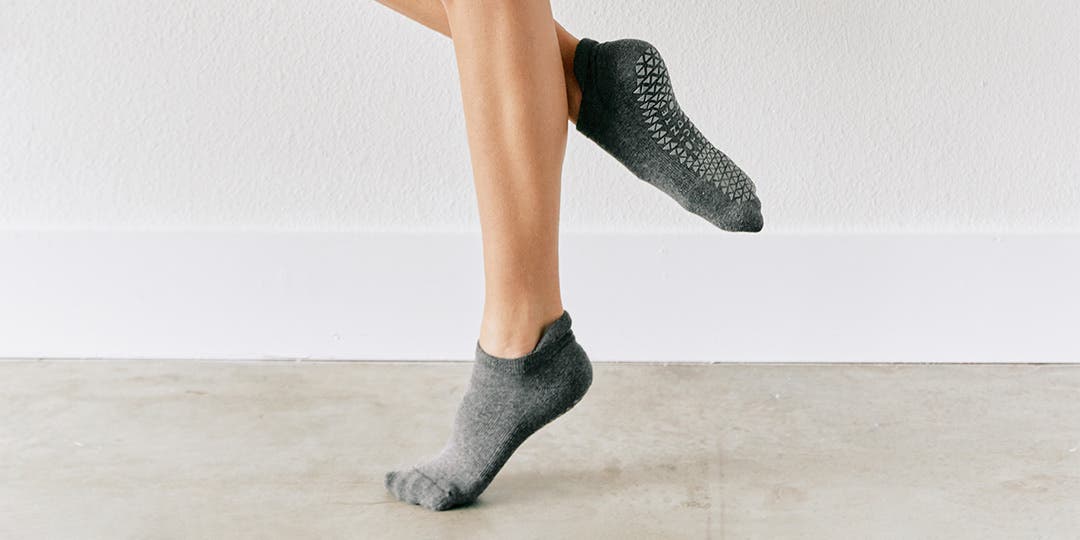 The Benefits of Yoga
Yoga combines physical poses or postures with conscious breathing to connect the mind and body. There are several styles of yoga such as Hatha, Vinyasa, Ashtanga, and Bikram, that emphasize different aspects of the ancient practice. However, all styles of yoga offer numerous benefits.
Yoga relieves stress through deep breathing and meditation.
Yoga increases flexibility by stretching and lengthening the muscles.
Yoga emphasizes nourishing the mind-body connection.
Yoga improves overall wellness through mental and physical fitness.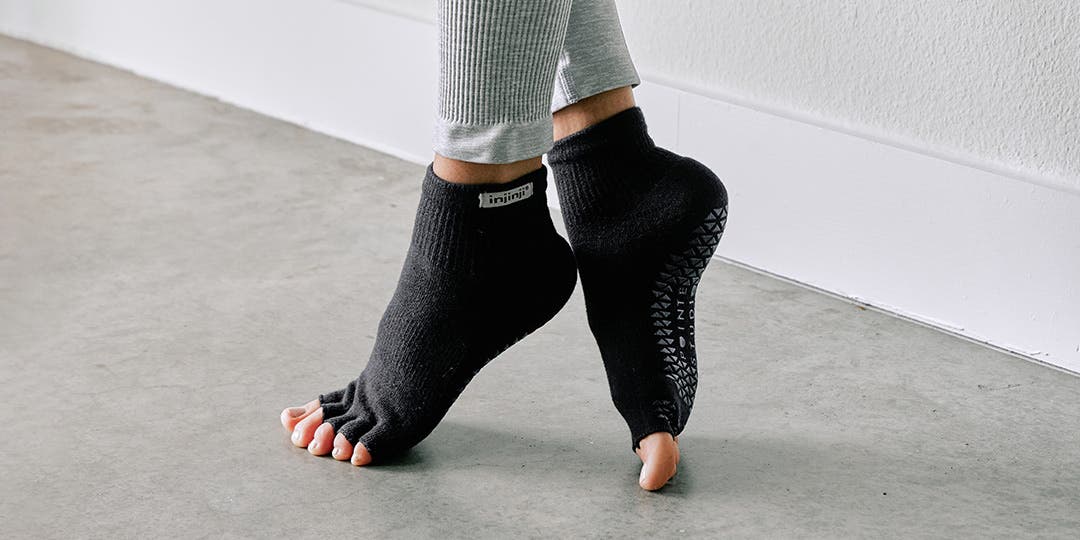 The Benefits of Barre
Barre takes its name from the horizontal bar that is used in ballet training. It is a unique and challenging type of workout that combines elements of Pilates, ballet, and strength training. Small, controlled movements and high reps make barre an excellent way to improve muscle tone. Barre classes will incorporate props like hand weights or sliders and are often set to high-paced music.
Here are a few reasons why you should try a barre workout.
Barre routines incorporate small isometric movements to increase strength and muscle tone.
Barre's ballet-inspired positions improve alignment and posture.
The low-impact exercises in barre put minimal stress on joints.
Barre's unique blend of workout styles improves coordination.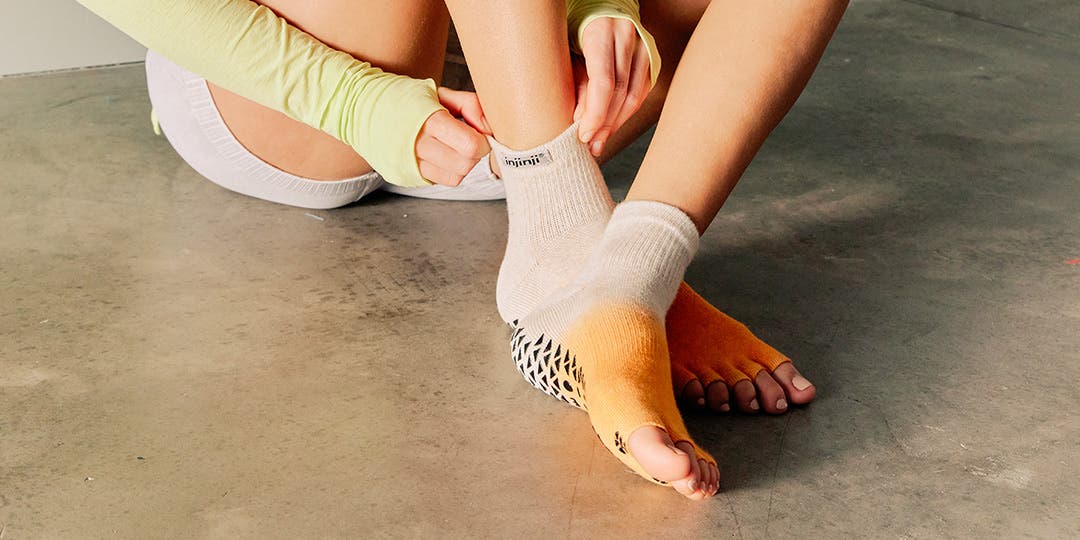 Why You Should Wear Grip Socks for Studio Workouts
Wearing grip socks for studio workouts, such as Pilates, yoga, or barre offers several advantages, which is why we created Injinji x Pointe Studio grip socks. Equipped with thoughtful features and durable materials, the Grip Full Foot No-Show and Grip Toeless Mini-Crew are designed to support your performance through all types of studio workouts.
Textured silicon grips underfoot provide Grip Lock traction that helps with balance and prevents slipping.
Ultra-soft Combed Cotton and built-in arch support provide cozy cushioning during workouts.
Toeless styles combine your toes' natural grip strength with silicon grips for comprehensive stability.
Midweight Terry fibers absorb moisture, preventing sweaty feet.
Added grip aids beginners in finding their footing in unfamiliar positions.
Increased stability helps the pros take their practice to more advanced levels.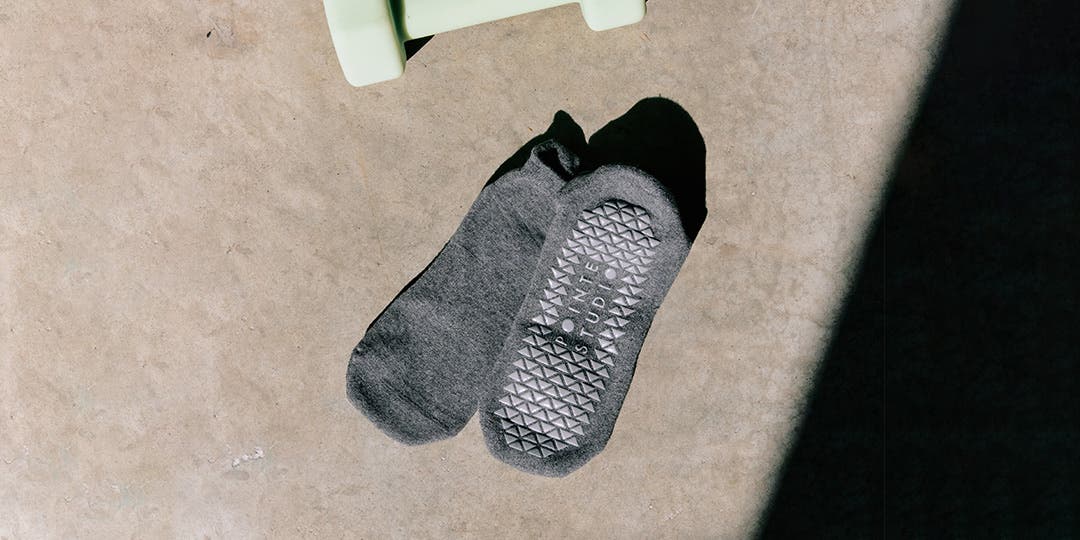 Studio workouts are an excellent addition to your existing workout routine. By incorporating these low impact types of exercises, you can prevent injury, and improve flexibility, balance and posture.
Whether you are a beginner or an expert in yoga, barre or Pilates, grip socks will greatly help your performance. The Injinji x Pointe Studio Grip Full Foot No-Show and Grip Toeless Mini-Crew are the perfect tools for better studio workouts. Stock up on these stylish and functional socks to enjoy the benefits of Grip Lock traction, arch support, soft Combed Cotton and absorbent Midweight terry.