Pointe Studio
Men's
Women's

SIZE




S/M

5-6.5
5-7.5

M/L

7-9.5
8-10

L/XL

10-11
10.5-12
Product Details
The Grip Toeless Mini-Crew pairs comprehensive silicon grip coverage underfoot with your toe's natural grip strength for improved stability during studio workouts. The five-toe sleeve design allows for natural toe splay and Combed Cotton pairs with a terry footbed for a comfortable, dry feel.
About Injinji x Pointe Studio
The Injinji x Pointe Studio series is a collaboration between Injinji and fellow San Diego-based sock company, Pointe Studio. Pointe Studio makes fun and functional grip socks for studio workouts, such as Pilates, yoga, and barre. Through innovative and carefully curated designs, they bring vibrant and action-ready styles that will give you the energy you need to move. Features & Benefits
Arch Support

Supportive band that offers a secure and stable fit.

Grip Lock

A comprehensive silicon grip underfoot that keeps your feet in place during extended poses.

Combed Cotton

Softer than regular cotton for a plush and comfortable feel.

Exposed Toes

Allows for a better feel of the ground and leverages your foot's natural grip strength.

Fiber Content

Fiber content: 83% Cotton 15% Nylon 2% Spandex
Wash & Care
Are your Injinji's dirty after a grueling run through the mud? It's time to wash them! To extend the life of your socks, we recommend washing all Injinji socks on delicate with cold water, followed by line drying.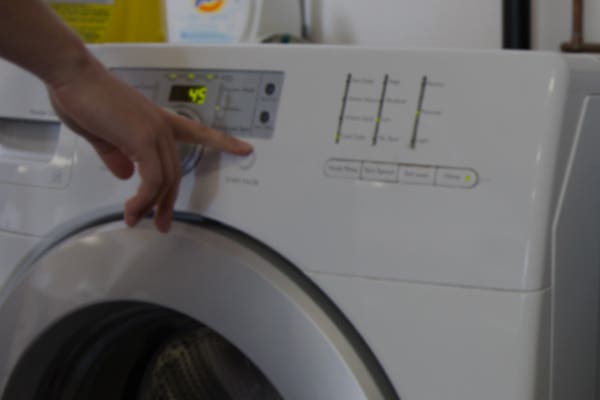 Machine Wash
For best results, we recommend washing your Injinji socks on delicate in cold water.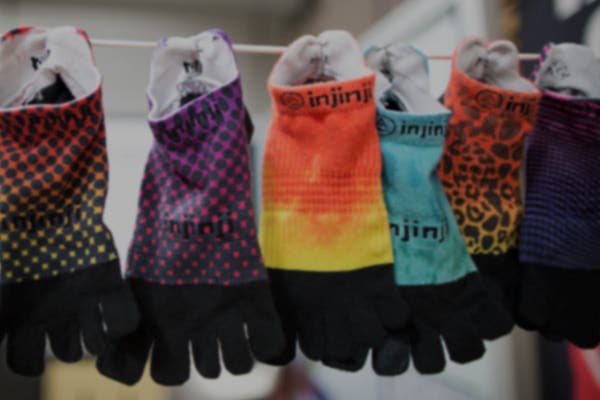 Line Dry
Line dry your Injinji socks to extend their lifetime.