Due to the COVID-19 (Coronavirus) outbreak, employees here at Injinji have been advised to work remotely. We are taking necessary steps to ensure the health and safety of our employees, and we encourage our communities to do the same. During this time, it is essential for us all to work together in lessening the spread of this infectious disease by staying at home and only venturing out for essentials such as food, healthcare, or caring for a friend/relative in need.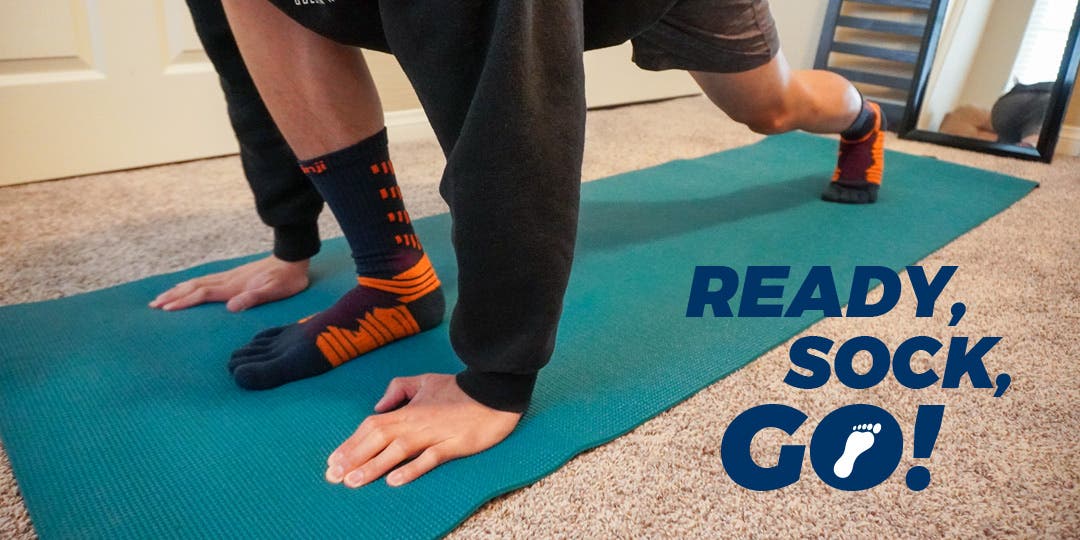 As many of us continue to stay and work from home, it is best we try to pick up activities to maintain the normalcy of our daily lives or use this time to learn something new. This includes everything from reading a book, putting puzzles together, working out at home, or picking up that hobby you've been meaning to try out. That's why we want you to join us in #ReadySockGo! We want to help encourage you to stay busy, active, and healthy with us while we #ReadySockGo. We're going to be showing you how our employees are participating in #ReadySockGo which we hope will inspire you and others to try whatever fun activities you may be doing at home, in the comfort of your socks, all while bringing smiles to people's faces.
To start off, one of our staff members has taken this time to practice being more mindful and is utilizing online resources for learning yoga. You can learn more about free online resources for at-home workouts in our other blog post here. As for me, I have taken this time to catch up on many shows that my coworkers, friends and family have been telling me to watch. I should've listened to them sooner because, oh my gosh, Narcos is amazing. Everyone has their go-to activity. What's yours? Show us how you social distance (responsibly) on Instagram using #ReadySockGo!
Need some extra motivation for joining us on our #ReadySockGo journey? We are sending out over 200 pairs of socks to help encourage you in your journey and also treat your feet along the way. Whether you're learning something new, indulging in entertainment, or virtually hanging out with friends… pick up that phone, record, and #ReadySockGo!