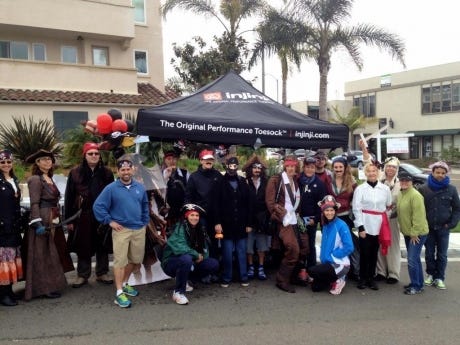 One of the many advantages to having our HQ in San Diego is the access to some of the country's best races be it a 5K or a 50K. Last month was the Tri City Medical Center Carlsbad Marathon and Half, also a Boston Marathon qualifier. If you were there, you may have noticed the orange and white shirts out on the course. These runners and walkers are with Insulindependence, an organization dedicated to revolutionize diabetes management through recreation and adventure.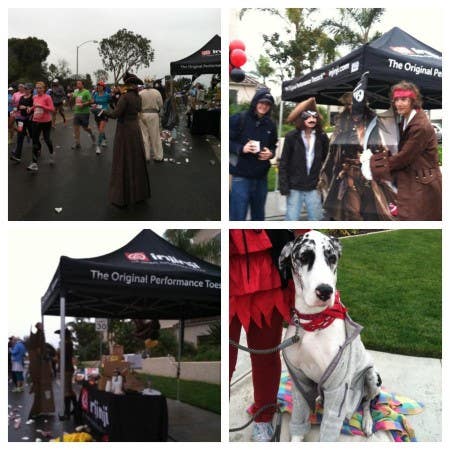 Insulindependence offers an annual series of race weekends. Each destination features a spotlight activity, including half marathons, marathons, triathlons, and relay events. For the purpose of education and community-building, race weekends offer supplemental opportunities to network and learn more about diabetes health and management. Fundraising efforts support community fitness programs in twenty-one U.S. cities, where IN reaches thousands of youths and adults living with diabetes.
 Out of the 10,000 runners and walkers, Insulindependence had 78 fundraising runners, the youngest being 13 with the oldest 68. Through their efforts they raised $45,638!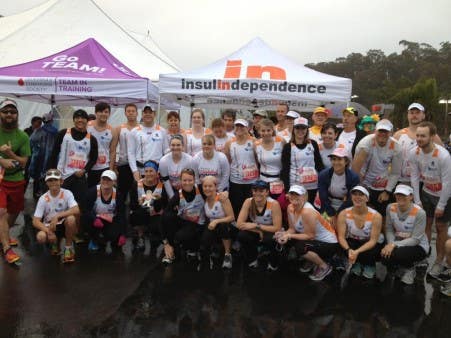 Injinji is a proud sponsor of this organization and were there to support the members of Insulindependence. Our favorite part was the pirate themed "cheering aid station" with 50 volunteers. We may have to bring this theme to our next race…