No matter where you call home, each city or community has a running group with a history and story worth telling. If you live in San Diego, California, almost every ultra and trail runner has at least heard of the group San Diego Ultrarunning Friends (SURF). The acronym compliments its location perfectly, as you can run in the mountains and along the coast all in the same day. But do these runners know how long this group has been around, how it was formed, it's mission statement and why they should join?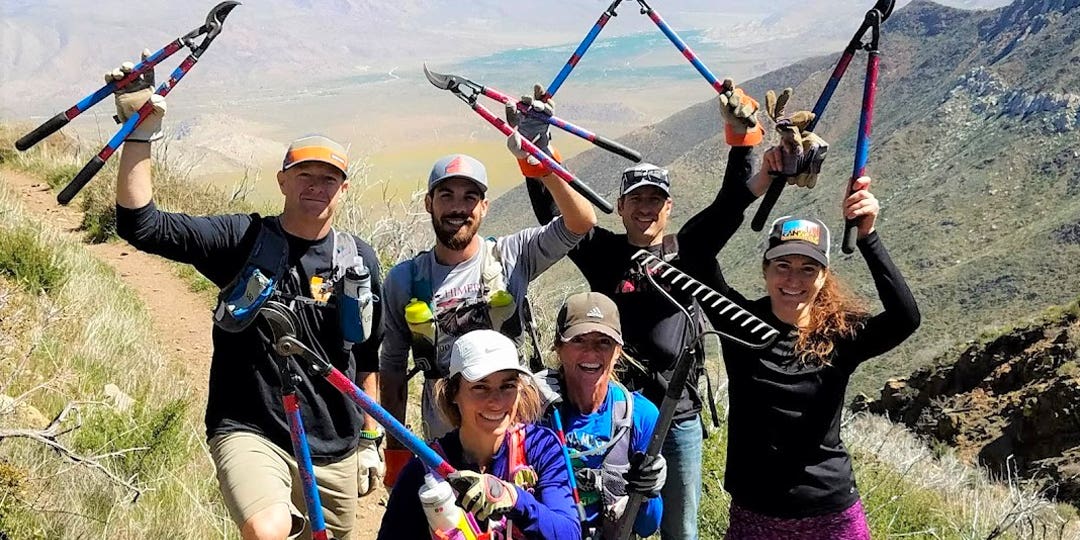 Not only is Team Injinji member Scott "Scotty" Mills the Vice President of the San Diego Ultra Running Friends, but he is a known legend himself. He got into the sport of trail running in 1978, was the Race Director for the Bull Run Run 50 (Mike Wardian's first ultra), and when he moved back to San Diego, started the Noble Canyon 50k, and later took over the San Diego 100. On the competitive side of running, Scott has finished the Western States 20 times and has 9 Hardrock finishes on his resume, all with having to qualify each year for both races.
Although Scott is a big part of SURF, the group actually started 20 years prior to when he joined in 1995. It was just a small gang back then consisting of around 12 people, with about 90% of the original members still involved today. There are now 480 members, with a small membership fee that supports social events and fun runs. SURF also includes a subdivision called San Diego Trailfit, directed by Ken Bonus, who leads Trailfit workdays several times a month, depending upon the season.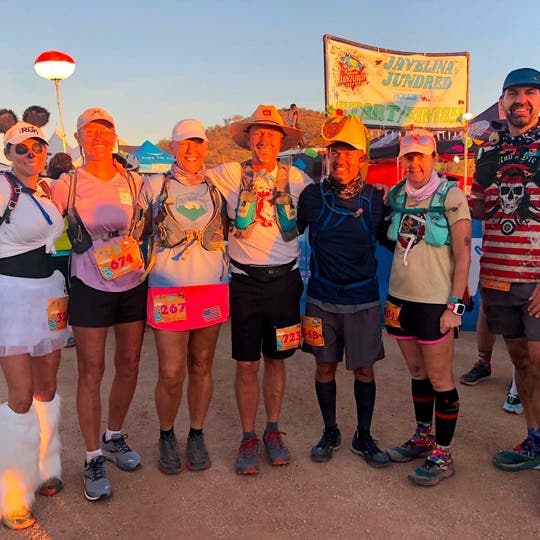 So, the question is, can anyone join SURF? You betcha! And no, you don't have to be an "ultra runner" either. This club welcomes and encourages all runners to join and is very social with the main purpose of having fun! A lot of the group runs are 5-10 miles, with options of running longer for those who wish to. Best of all, these training runs are supported with aid stations and refreshments after the run. SURF has lots of fun virtual events and challenges planned for the upcoming months to keep runners motivated, running and laughing on the trails. Other benefits of being a club member are the two infamous (or famous) summer and holiday parties, early registration to popular races, discounts on races, raffles to FREE race entries and so much more!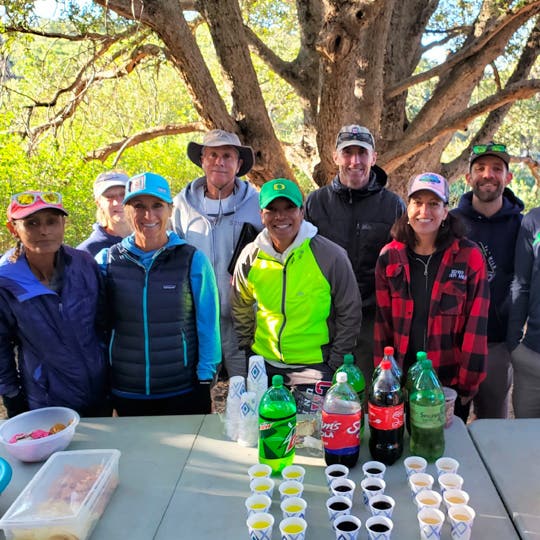 When it comes down to it, Scott's passion isn't to compete, but to "see the look on people's faces as they cross the finish line, and to see the look of accomplishment. It is just as enjoyable to give back to the sport by volunteering as running the actual race itself. That is what the ultra community is all about."
If you are interested in learning more about joining SURF or on how you can volunteer with trail maintenance through San Diego Trailfit, visit the website https://sdultrarunning.com/.