Signing up for your first marathon can be both scary and exciting. As a first-time marathon runner, training can be daunting and you may not know where to start. With the help of experienced marathon runner and Team Injinji athlete, Kati Keenan, we developed a list of the most important tips for running your first marathon.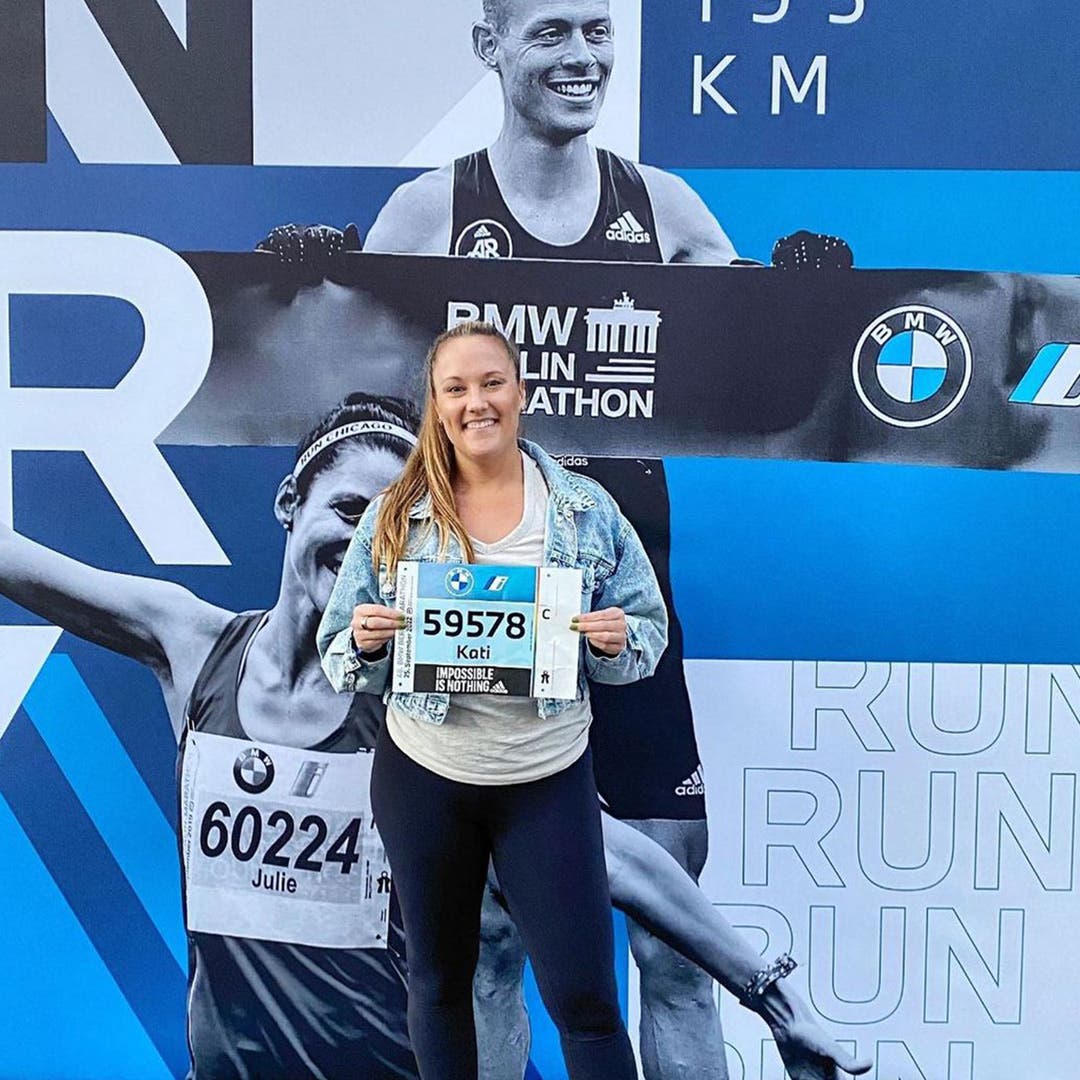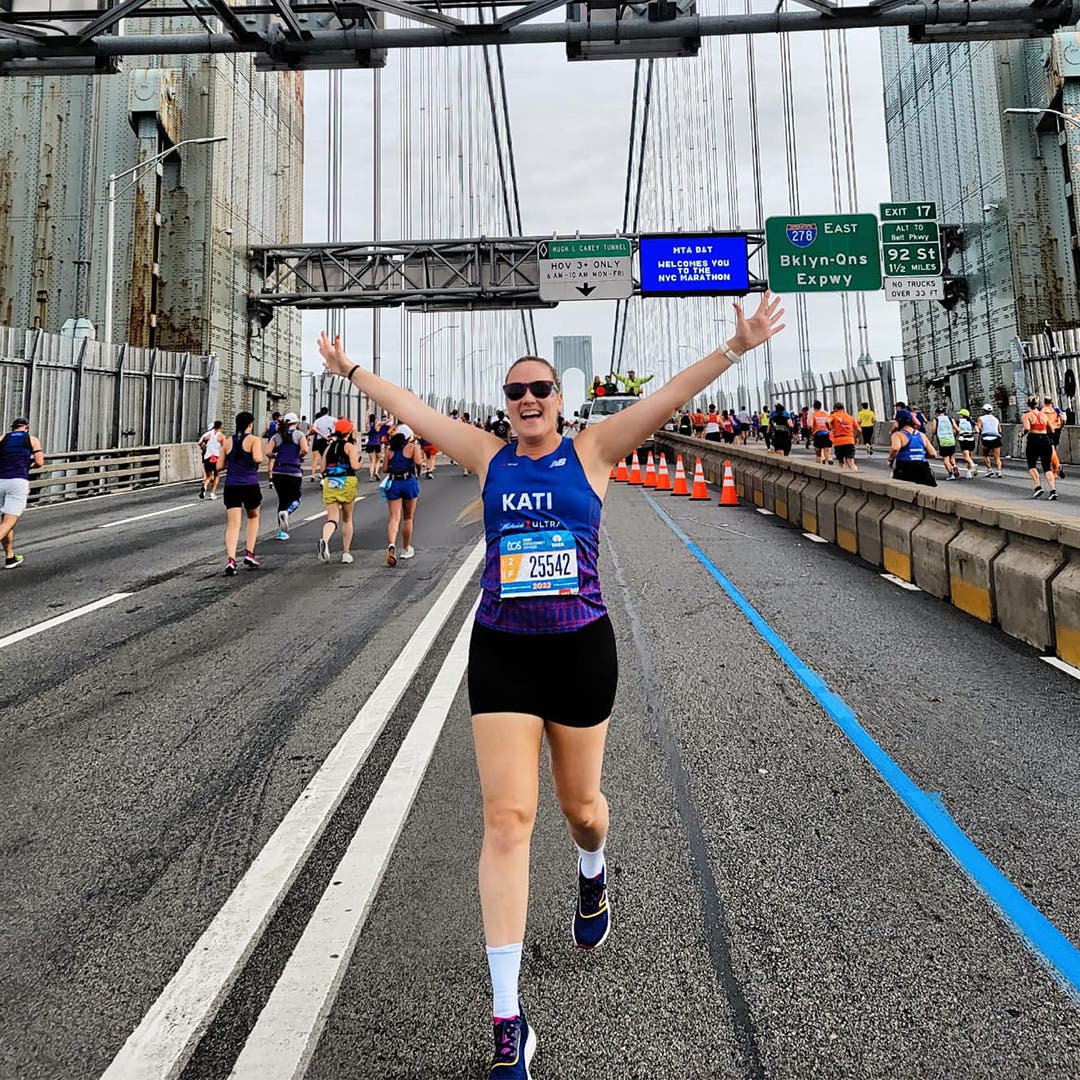 Learn From an Experienced Marathoner
Kati's first marathon was during college in 2010, when there were no training apps or activity trackers. Flash forward to 2022 when Kati ran a total of three marathons in a year, the New York Marathon coming in at number 20 overall.
In the Spring, Kati will race in the 2023 Boston Marathon with her best friend and fellow Team Injinji teammate, Lindsey Bisgrove. Just one week later, Kati will travel to London to take on her fifth World Marathon Major race in the 2023 London Marathon. Marathon Running Gear Tips
Running Shoes: Go to a local running store where associates are well-versed in all different types of running shoes and do a fit test. Choose a shoe based on fit and comfort, not style, color, or price.
Running Socks: Protect your feet from blisters by wearing Injinji socks. Choose from different heights and thicknesses to suit your personal preferences. There's a style sock for every type of runner and terrain. Kati's favorite is the Women's Run Lightweight No-Show.
Clothing for Running: Choose what's comfortable for you and test it on long training runs. Your favorite shirt may feel good during a fast 5k, but how does it feel after a 15-mile run?
Sun Protection: Too much sun exposure can cause fatigue and irritation. Protect yourself by wearing UPF shirts, sunscreen, and Injinji's Active Cap. Shield your eyes with Injinji x Knockaround sunglasses.
Hydration: Find your preferred hydration system. Use a vest, pack, handheld bottle, or waist belt. Try them on at running stores to see what you like best, then train with what you will use on race day.
Emergency Kit: Gather emergency essentials like KT tape, anti-chafe gel, chapstick, salt tabs, and any medications. Store them in a small plastic bag with your hydration.
Kickstart Your Marathon Training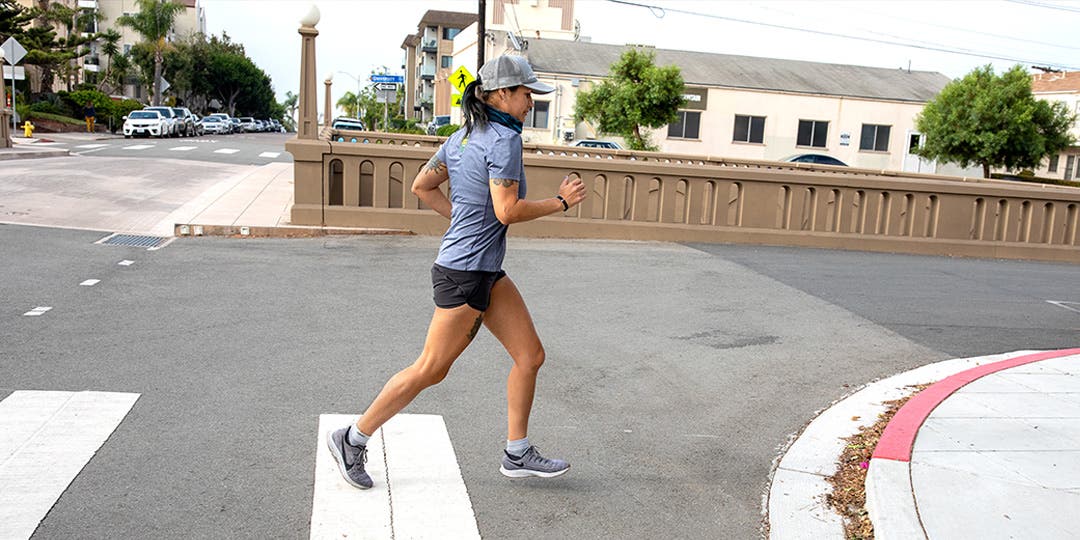 Don't Worry About Speed
Be patient with yourself throughout your training. If you increase your mileage too soon or too much, you could get injured. The main goal is to maintain time on your feet. Know that it's ok to walk, stop for water, or use the bathroom. Shoot for consistency. Speed will come with time and experience.
Find Your Race Pace
Run a handful of shorter races leading up to the marathon. Run them as fast as you can to gauge your race pace. Use this data to inform your race day goals, all-out training days, and easy recovery runs. Participating in shorter races will expose you to pre-race rituals, including waking up early, eating early, bathroom needs, pre-race gear, shuttle services, and start line corrals.
Learn How to Fuel
Knowing your body and how to fuel it before, during, and after the race is essential. Use your training days to experiment with what types of fuel and electrolytes work for you. Consider working with a nutritionist who specializes in nutrition for runners. Keep in mind that aid stations on the course typically provide only water and electrolytes, so runners must be prepared to carry their nutrition with them.
Kati's go-to before a race is either a bagel, toast or Pop-Tart. During the race, she likes to fuel with Maurten gels and Salt Tabs. Post-marathon, she eats a balanced meal of protein and carbs.
Hydrate Properly
Figure out how much water and sodium your body needs by tracking your intake and noticing how your body feels during and after a run. You may be severely underhydrating or lacking in electrolytes.
Kati recommends that everyone do a sweat test to see how much sweat their body excretes while running in certain conditions. This will help you judge how much sodium your body needs.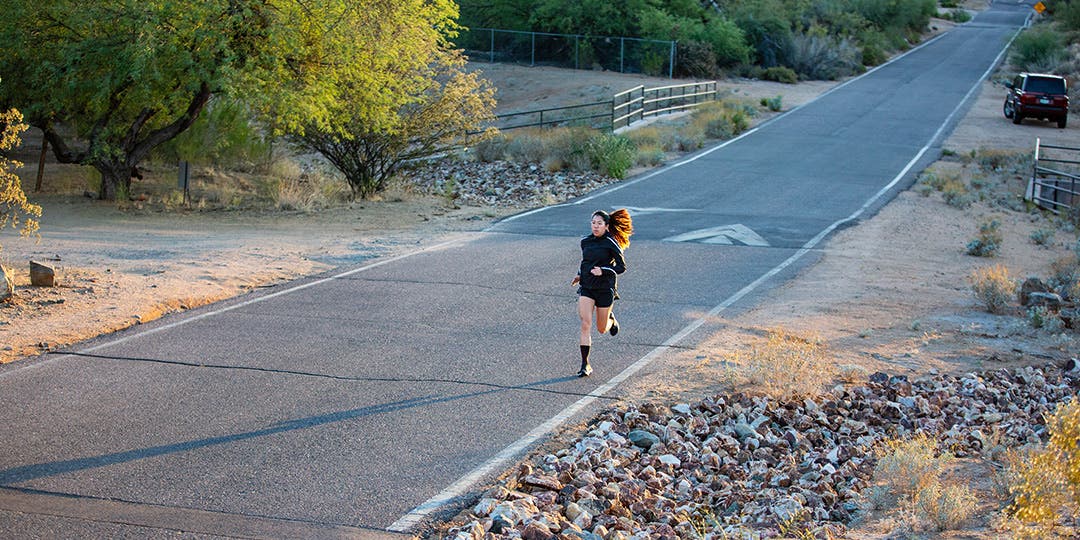 How To Choose Your First Marathon
Start with a small-town race, such as the Fargo Marathon in North Dakota.
For the best crowds, cheer squads, and signs, go for the New York or Chicago Marathon.
If you want beautiful scenery, check out the Big Sur Marathon or Lake Garda 42, in Italy.
Turn it into a vacation by running Kati's all-time favorite race, the Berlin Marathon.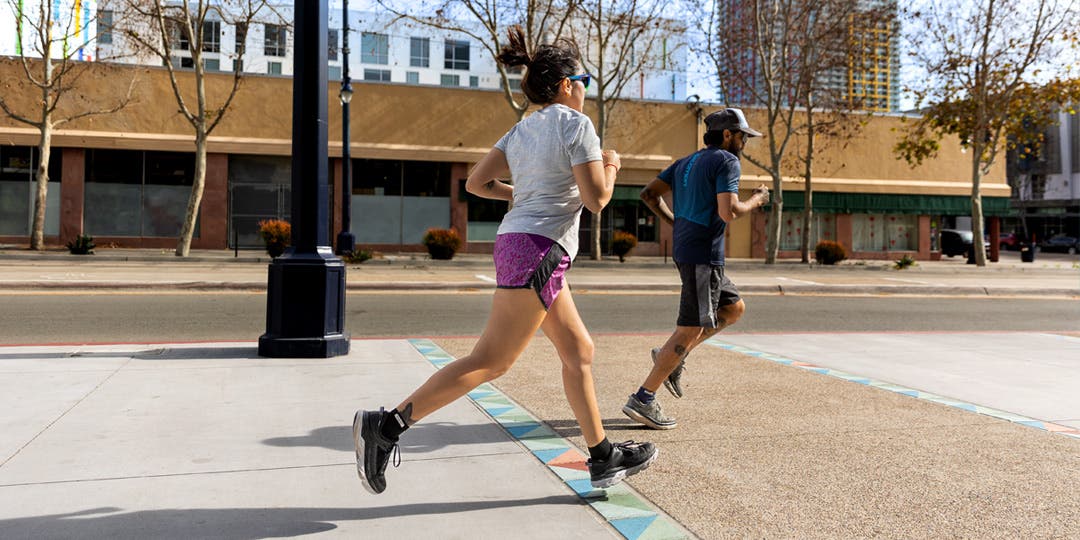 Leverage Training Resources
Commit to Running Your First Marathon
Marathon training is no small commitment. It will require ample time and discipline but the majority of marathoners will tell you that it's absolutely worth it.
If you're ready to take on the challenge, utilize these tips from Team Injinji's Kati Keenan and start building your game plan. To learn more about how to choose a race or the importance of recovery runs, keep reading the Injinji blog.