It's a new year and many of us have set some big goals and challenges for 2022. Maybe you want to get a new PR on a 50k, run your first half marathon, or travel and run out of state. With races all over the world, and registration now open for many, how do you decide on which events to participate in? Most runners will select what we call an "A" (top priority) race and build their calendar around that race with multiple "B" (low priority) races. These "B" races are used more as training runs where certain gear, hydration and nutrition might be tested, and giving 100% is not necessary.
When it comes to traveling and races, more logistics and money is involved, which for the longer distances could present some difficulties. 50-mile races and longer could require a crew with pacers, extra gear to be transported, and time taken away from work and family. However, destination races provide a vacation, running on new trails in different conditions, and seeing a part of the world that you may not otherwise see. Traveling with running clubs add to the fun and creating memories with your running friends and community are priceless.
So how do you pick out a race? We asked some of the best racers out there on how they decide on which events to add to their calendar.
Jade Belzberg
The first step on how to choose a race is to do a broad scan on Ultrasignup, or similar website, and jot down any races that pique your interest. Start in your local area, within a 50-100 mile radius, then gradually broaden to national or international. Once you have a list compiled, choose one or two that really stand out to you. Which races make you think "hell yes, I need to do that!" Make that race(s) your "A" race. From here, look at other races that could be used as "B" races or training races to lead up to your "A" race.
For the 50k distance, think training races of half-marathons to 25ks. With the 50 mile distance you would want your training races to be 50ks, and for 100K or 100-mile races, think training races of 50 milers. Ideally all of these should be at least 3-4 weeks before your "A" race, and not any sooner to inhibit recovery before your goal race.
For those with a less bountiful budget (or honestly, anyone who wants to give back to the community!), look to local races that you can volunteer at and later potentially receive discounts to other races that you can run.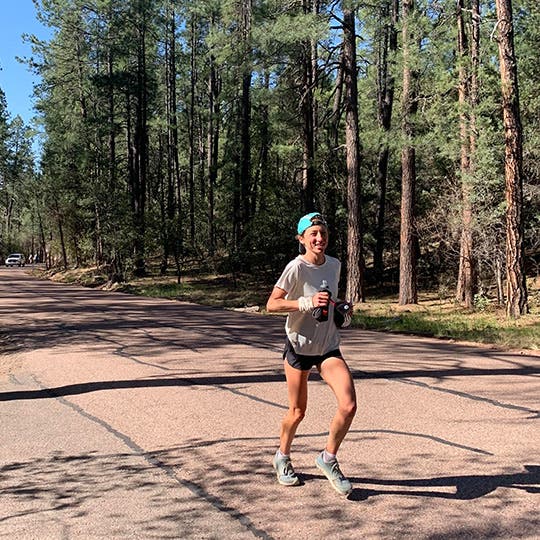 Jeff Browning
Picking a race depends on your season's goals. If you need a carrot on your schedule to help get you out the door consistently for training, or if you're in a building phase as you ramp up to an "A" race, then choosing a local race that is convenient would be an appropriate choice. However, if you're training for a mountain race at altitude with loads of climbing and descending, then a build-up race that mirrors your upcoming "A" race is a good parameter to use when choosing an event. If you aren't blessed with mountains near you, then this may mean more travel, planning, and a bigger time commitment.
Another approach is to use lower-key early season shorter races as trainers and fun, social races that motivate you to be consistent in training. A huge help on those challenging winter and spring days where the conditions are less than optimal. Then as your goal race approaches, the specificity becomes more focused. Above all, it's important to pick races that speak to you personally and help fuel your own stoke factor.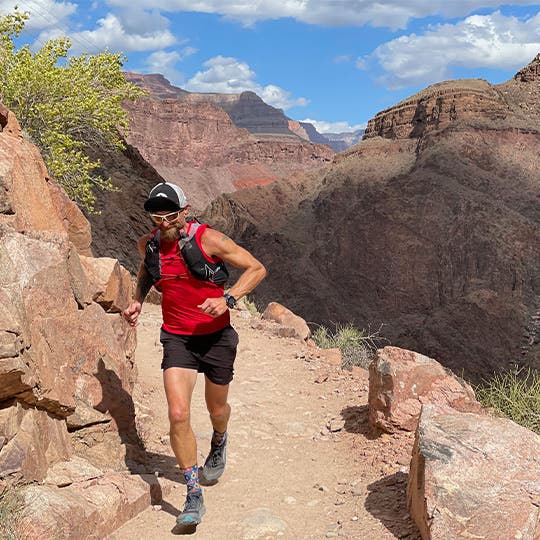 Meghan Canfield
When it comes to picking out a race, it should be meaningful to you, whether it is the location, the surface of the course, time of year, or attached to a memory. You should be excited and happy to be on the course! Racing is hard, and the last thing you want to feel is like you'd rather be anywhere but there.
The distance should be appropriate to your level of fitness. If you are running 2-3 miles every other day, signing up for a 50k a month out is not wise and could lead to injury or failure to finish. Know your limits, and give yourself plenty of time to train for the longer races. Don't pick a race in haste. Consider how long it will take to gain the fitness needed to have your best day, how much training will impact your daily life, and don't jump to join in on a race all your friends are doing because it sounds fun without really thinking about what it will take to get there.
Zac Marion
As far as choosing a race, the number one piece of advice is to always pick what excites you. Obviously be respectful of the challenge you're biting off and temper it with some reality. Coming from a coaching perspective, athletes train harder and perform better when the race they sign up for isn't out of obligation or FOMO but rather comes from something that inspires them and excites them. It's especially useful on those big days where a little extra motivation goes a long way!
When it comes to races with lotteries, always have a backup plan in case you are not selected. Most trail races these days have a capacity on the number of participants, and some races are more popular than others. Check the rules of the lottery on each race website, as some races participants must qualify for. Other popular races are based on who signs up first, with others being put on a waitlist after the capacity of runners has been hit. For these races, make a note of when registration opens, and set a calendar reminder on your phone, to be sure to be the first to sign up when allowed.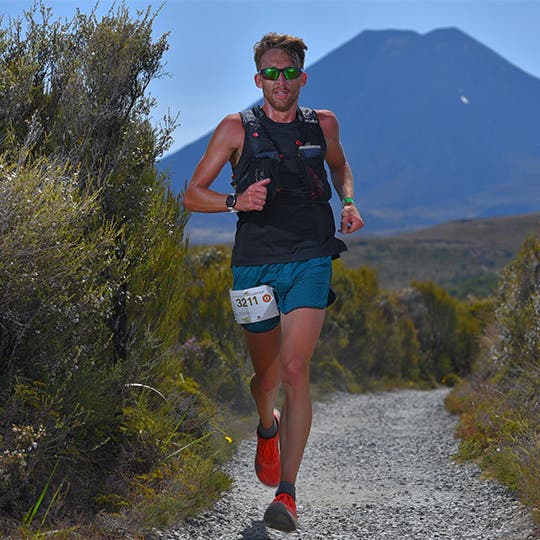 We look forward to seeing which races each of our Injinji athletes sign up for in 2022 and can't wait to follow each unique journey of what it takes to both toe the line and cross the finish line. In need of even more inspiration? Watch a short documentary following Jeff Browning's incredible performance bagging the FKT at the Grand Canyon's 2xR2R2R produced by The Juniper Lab.