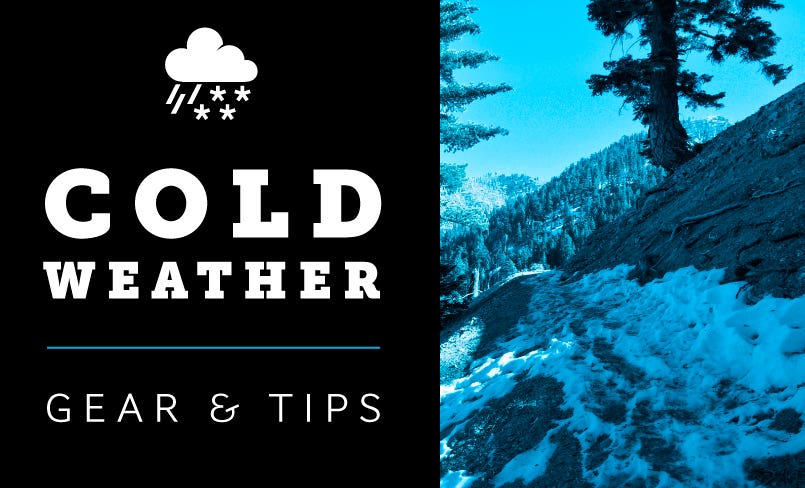 Brrrr, it's could out there!
Most of the nation has been experiencing record low temps leaving many discouraged from training never mind getting off their couch to go to school or work.
Research shows that training during colder weather months boosts your endurance and helps lift your spirits. We asked some of our Injinji athlete ambassadors for gear suggestions that help them keep warm, agile and comfortable in colder weather. Even in our hometown of San Diego, we can experience a frosty morning, big chill in elevated areas and the proper gear is critical to keep you moving and transitioning well into Spring Season. Check out the latest in layering and outerwear that not only insulates and protects; but also breathes when you kick into high gear!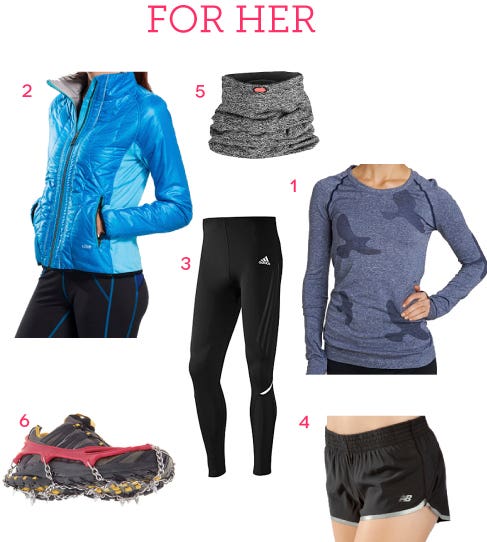 1. Oiselle Flyte Long Sleeve $66
A flattering top that is soft, quick drying and has a thumbhole for added warmth on the sleeve.
2. Lole Glee Jacket $180
Wearing a great run jacket for warmth, doesn't mean you can't have a lightweight, flattering, long, lean design.
3. Adidas Supernova Brushed Tights $69.99 
These tights insulate heat while allowing your legs to breathe and pull away the sweat.
4. New Balance Boylston Split Shorts $24.99
For the braver runner, who prefers shorts even in the cold, we recommend pairing split shorts with the Injinji Compression sock or Sport OTC for extra leg warmth.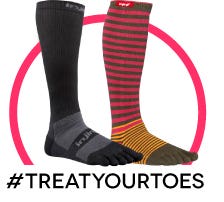 Shop Here:
Sport OTC
5. Sweaty Betty Expedition Neck Gaitor $35
This scarf offers great coverage for the neck area and cute enough to wear as an everyday cold weather accessory.
6. Kahtoola Microspikes $64.95
As the temperatures are warming, the snow is melting by day, but still freezing over by night. The result can be some treacherous areas of single track, where you are better safe than sorry. A pair of microspikes slip right over your running shoes and give you a surprising amount of traction.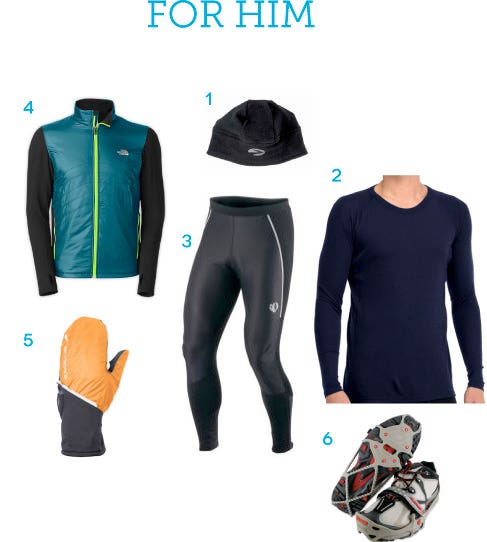 Don't let the thin material fool you. This fitted beanie offers superior warmth and stays comfortably in place.
2. Icebreaker Everyday Long Sleeve Crew $59.99 
Merino wool is incredibly soft and controls body temperature. This is a versatile layering piece that is lightweight and breathable while keeping you warm and chafe-free.
3. Pearl Izumi Fly Evo Tights $110 
Features windproof, waterproof and thermal fibers that assure your legs will be protected in the harshest conditions.
4. The North Face Animagi Jacket $150 
This is a cold weather running gear staple for thermal protection in cold conditions while allowing your body to move freely.
5. Brooks Running Adapt Glove II $50
Keeping your core temperature up while running is the most effective way to keep your hands warm. If you still prefer gloves, these are great for extra warmth and feature LED light for more visibility.
6. Yaktrax Run Winter Traction Devices 
Designed specifically for running shoes, letting you maintain your stride through winter.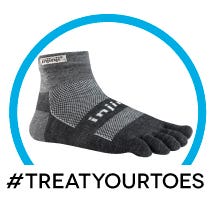 Shop Here –
TOP TIPS FROM OUR TEAM
• Put your clothes in the dryer so they are nice and warm before going out in the cold.
• Start against the wind if possible so that on the way back you don't freeze!
• Don't wear too many layers of clothing.
• Run with your dogs--they won't turn you down no matter how cold it is.
• Run on trails sheltered with trees.
• If you have snowmobiles trails nearby--they make for great winter running.
• Have a treadmill option for back-up when it is extremely icy or sign up for a spin class.
#TREATYOURTOES
Most importantly protect your feet with a pair of Injinji toesocks and a proper shoe fit. Top sellers for cold weather running: SPORT OTC, Compression, RUN Nuwool™ Midweight Mini-Crew and TRAIL MW Mini-Crew.