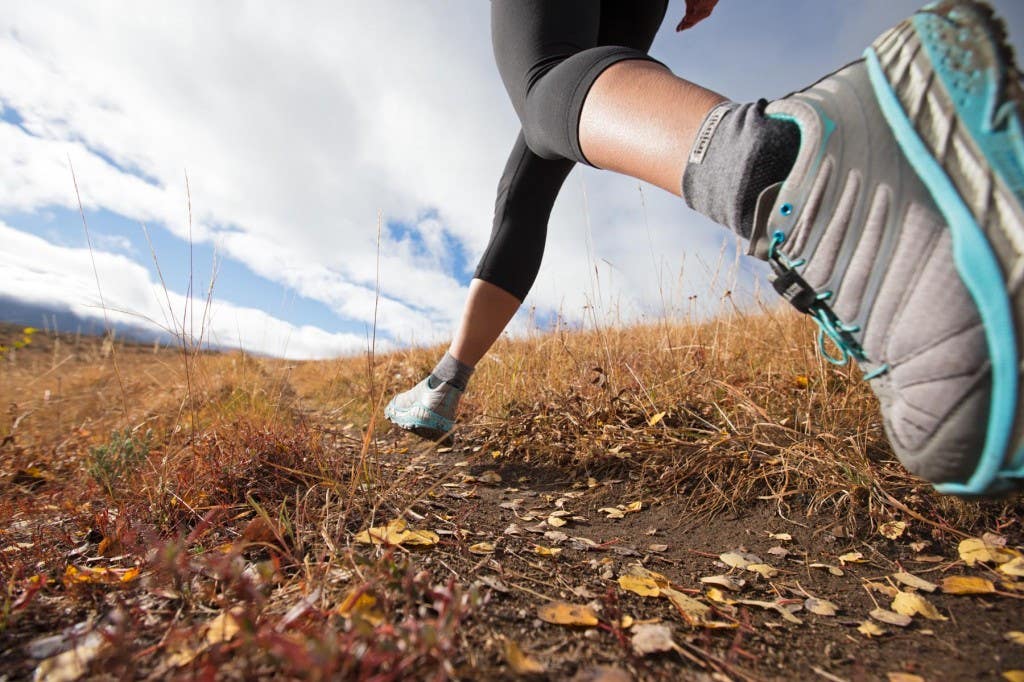 Whether you like it or not – fall is officially here. From the leaves changing color to enjoying all the pumpkin spice flavored food to the temperature slowly, but surely dropping. Running in the fall is one of the best experiences because it is not too hot, nor too cold – it is just right – with the correct gear that is.
Part of your inevitable fall cleaning list, in between all the football watching, should be to take stock on your running gear, from your head down to your feet.
Headwear: Since your head releases body heat, have a hat or headband handy to wear on the extra cold days. Pick one that is easy to slip off  if you find yourself warming up.
Base layers: A go-to long-sleeved shirt or half zip is important during an early morning run with low temperatures. Base layers form a second skin, so a close fitting shirt meant to wick away sweat during your run, will keep you dry and chill free.
Jacket: Fall brings the joys of rain and wind, two elements that can surprise you at any given moment. A good running jacket can provide protection against both of these elements, but should also be breathable, meaning it will let heat escape allowing you to maintain a good body temperature.
Pants: Your legs have numerous options from long shorts to tights, or both shorts and leggings. Whatever your preference is, the fundamentals are the same, make sure the material is breathable, regulates heat and is stretchable to allow for any movement. Be on the lookout for compression features to help enhance performance while aiding recovery.
Socks: Typically the most overlooked part of a runner's wardrobe, the correct sock makes all the difference. Consider a wool sock, which will keep your toes nice and warm while wicking unwanted sweat away. Injinji toesocks, made with wool fibers, make a lightweight no-show toesock or a heavier padded-cushioning crew toesock.
Shoes: The rule of thumb for running shoes is to get a new pair at the beginning of each season, typically every 3-6 months. The tread on your shoes may look like they have a couple more miles in them, however, it is the inside midsole that is the most important factor. The midsole provides that coveted cushioning and stability during a run. Your knees will thank you for replacing your shoes every time the midsole breaks down.
Once your fall running wardrobe is all set – suit up and have a happy fall run!