We're proud to introduce our new Everyday Upcycled series, made from recycled cotton and post-consumer plastic bottles! Each sock is crafted using a process that saves water, cuts down on CO2 emissions, and converts textile waste into comfortable, eco-friendly fibers.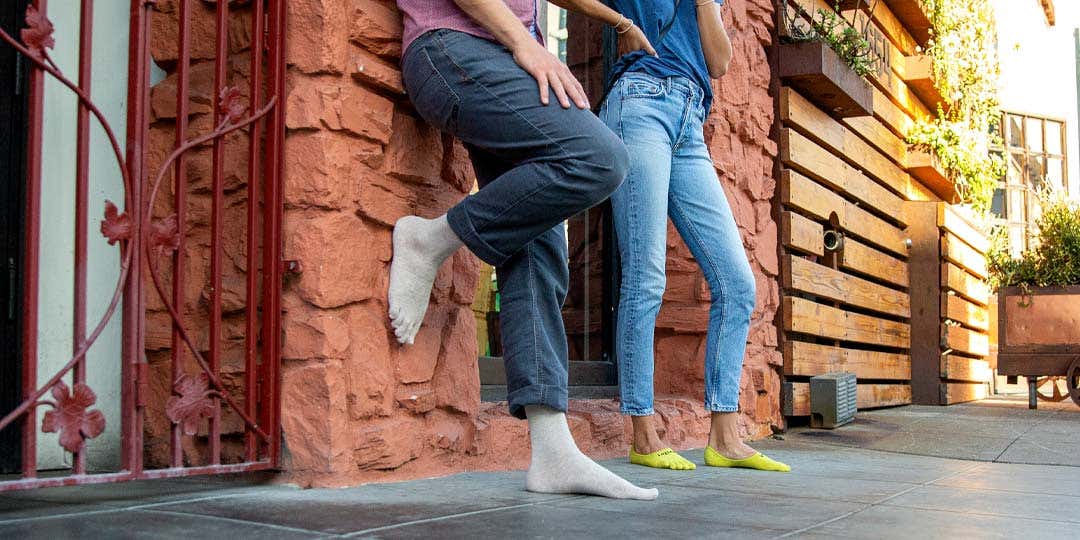 With the Everyday Upcycled, we set out to create a sock that would be comfortable enough for all-day use, while minimizing our environmental footprint and reducing waste. Our premium cotton makes this a comfortable sock for on-the-go workdays or lazy weekends, while the recycled polyester fibers give the sock a great feel and keep the sock more durable over time. By using both recycled cotton and recycled polyester, we are able to keep both raw textile waste and plastic bottles out of landfills!
Not only are our socks sustainably sourced, they go through a refined manufacturing process that cuts down on unnecessary waste and uses green methods to produce our socks. By the end of the process, our Everyday Upcycled socks were able to save over 2,900 kilowatt hours of energy and over 792,000 liters of water!
Behind The Scenes
What makes these fibers so sustainable? Our upcycled process can be broken down into these steps:
It all begins with raw textile waste – old garments and used clothing are collected to be recycled into new material.

The scraps are cut into small pieces and then processed to separate the fibers.

The fibers are blended with other carrier fibers that have been low-impact dyed to create new fibers in our unique colors – without the use of water or chemicals.

The fibers are woven into our Everyday Upcycled socks, ultimately converting cotton waste and over 2,000 plastic bottles into our soft, comfortable everyday socks.
By now you should know that our Everyday Upcycled socks are great for the planet, but more importantly for your feet – they are also really comfortable! The Everyday Lightweight Upcycled Cotton comes in both Hidden and Crew lengths, and is available in four stylish colors. As part of our breathable Lightweight series, this sock makes a perfect companion for workplace meetings or everyday adventures.
To see our Upcycled series' environmental impact, check out the chart below!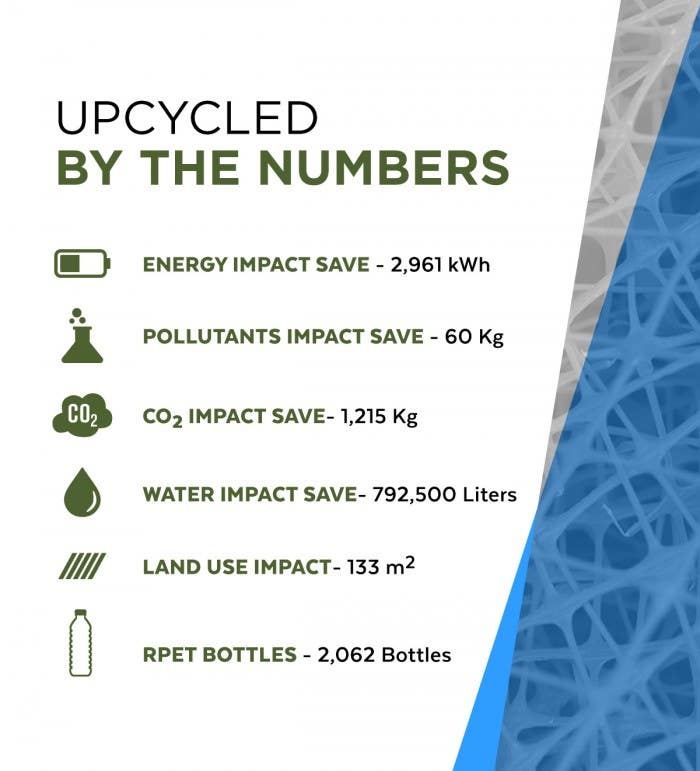 For more information about our Everyday Upcycled and to purchase these feel-good sustainable socks, you can click here!