It is pretty common for runners to be less motivated in the winter time with lower temps and a higher chance of wind, rain, hail and snow. That warm bed and snooze button seem like the better option, but we all know that if we have a spring race or future goals, we have to keep our legs moving. Friends, running groups and coaches can help keep us accountable, and the proper gear can keep us more comfortable in not so comfortable conditions. Below are some top tips from a handful of our Team Injinji Athletes.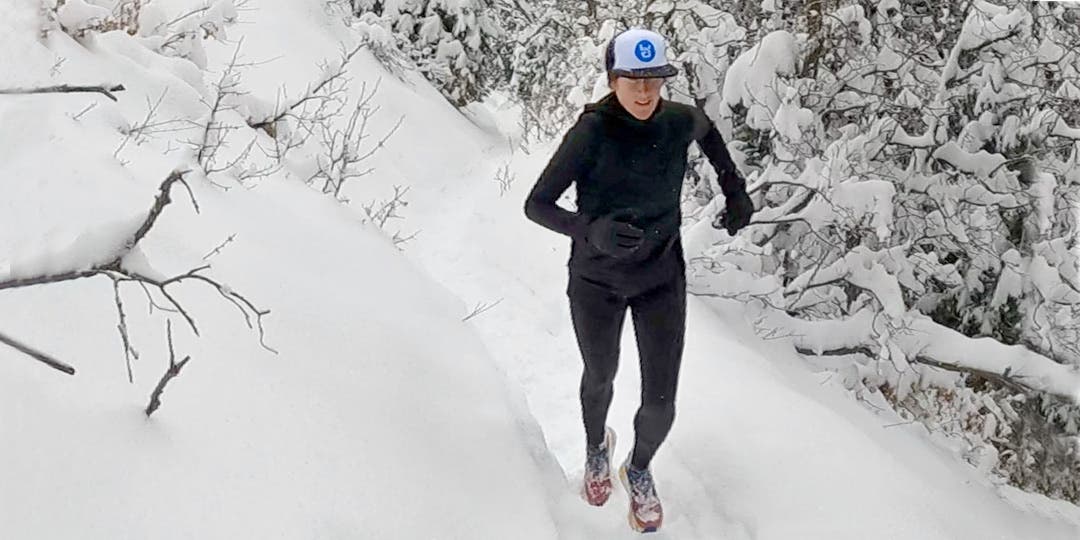 Jill Becker – Lafayette, Colo.
1. Mind over miles! You must embrace the cold and dark. Mentally rev yourself up before each run. You can do this by listening to music, podcasts, self talk and referring back to your "why" and goals.
2. Focus on your heart rate or rate of perceived exertion (RPE) over pace during the winter time. This is the time to build your engines and base.
3. Always perform a dynamic warmup before your run! My favorite is the moving hamstring stretch, which is the movement of walking and reaching towards your toes. This gets the blood flowing, as most of us sit a lot throughout the day and the hamstrings are typically the tightest.
4. Wear insulated tights (I like New Balance) and gaiters. These two pieces of gear help keep you warm and the snow out.
Tara Warren – Ogden, Utah
1. Know the conditions before you go. I try not to make long runs longer than 2 to 3 hours in the winter so as to minimize my exposure.
2. Take care of your feet! Invest in some great socks from Injinji. I prefer wool or wool blend toe-socks that keep my tootsies nice and cozy. After your run, take your socks off as soon as you can to minimize extra exposure and so your feet can warm up.
3. Get some shoes that you will feel good in. You don't need fancy Gore-Tex shoes to run comfortably in the cold, soggy months, but you may need traction. For snow-packed trails, ice or mixed elevated conditions, I like to use screws in my shoes, like those by Goat Head Gear. They allow me to keep the same gait and shoe flexibility without taking away from my effectiveness on the trail. Putting these in and taking them out of my shoes doesn't cause harm to the soles or the trail surface. If I'm running on a lot of dry surfaces with maybe some mixed terrain where I want to take traction off and on while out on a run, I use Kahtoola micro spikes. These aren't ideal for long miles, but they will get you through some difficult winter conditions when you're only wanting traction here and there.
4. Wear plenty of layers. On the top, I usually go with a wool tank top, wool long sleeves, and a jacket or shell of some sort depending on the weather. There are so many wonderful, easy wool options available right now for colder weather running. Think rabbit, Oiselle or Icebreaker. I use tights or leggings when it's below 35° and/or snowing. If it's not snowing, above 35°, and I'm going for under two hours, I wear shorts and long over-the-calf Injinji toe-socks.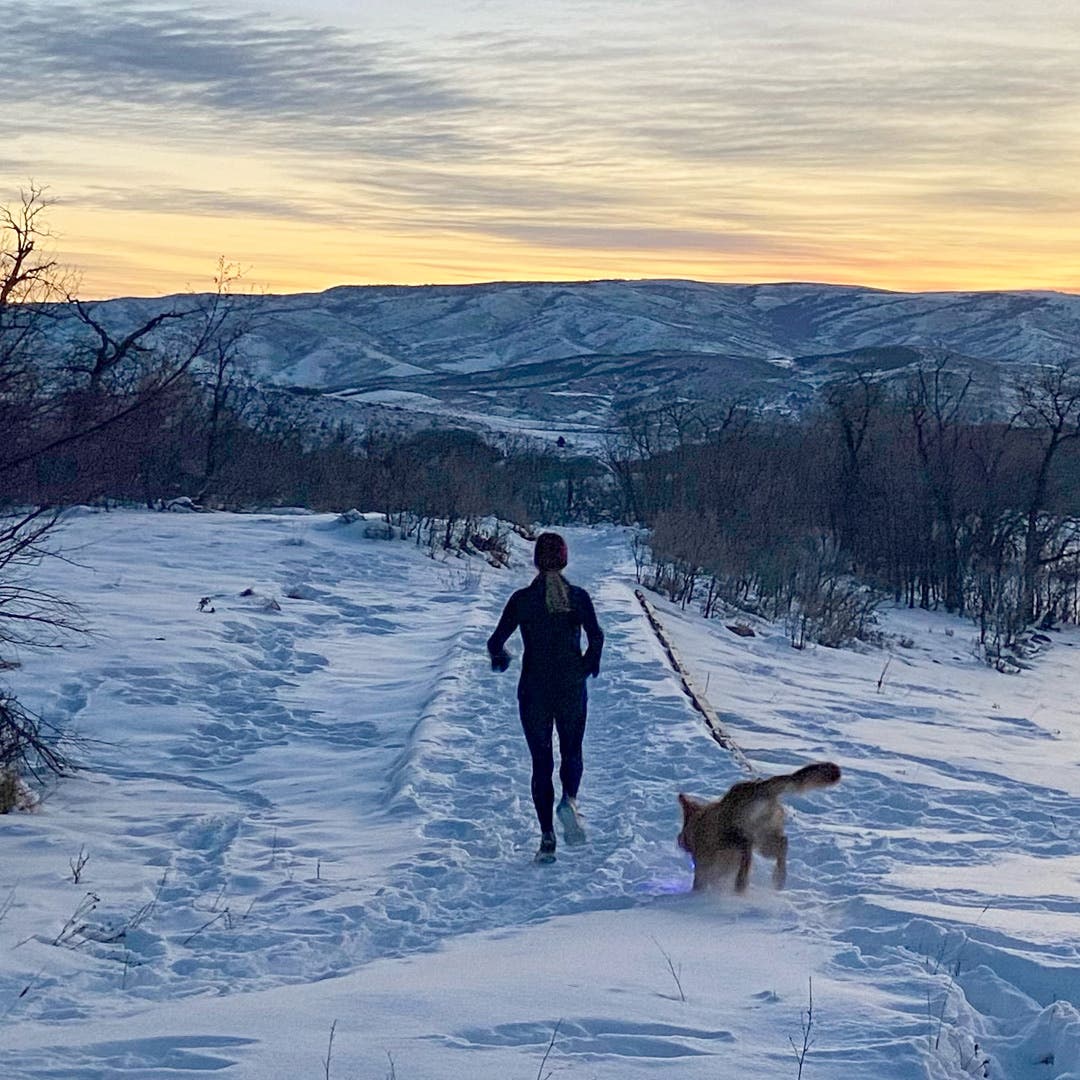 Denise Bourassa – St. Louis, Mo.
1. Take care of your face! I use Squirrel's Nut Butter, but you can use any skin protection you want. I smear it all over to prevent wind rash that comes with the freezing temperatures and precipitation.
2. I am a mitten girl. I suggest using a pair with a Gore Tex outer layer for wet weather. Mittens, versus gloves, keep the fingers functional.
3. It is all about layers, and obviously thicker ones for the winter time. This includes thicker socks as well to keep those feet and toes warm.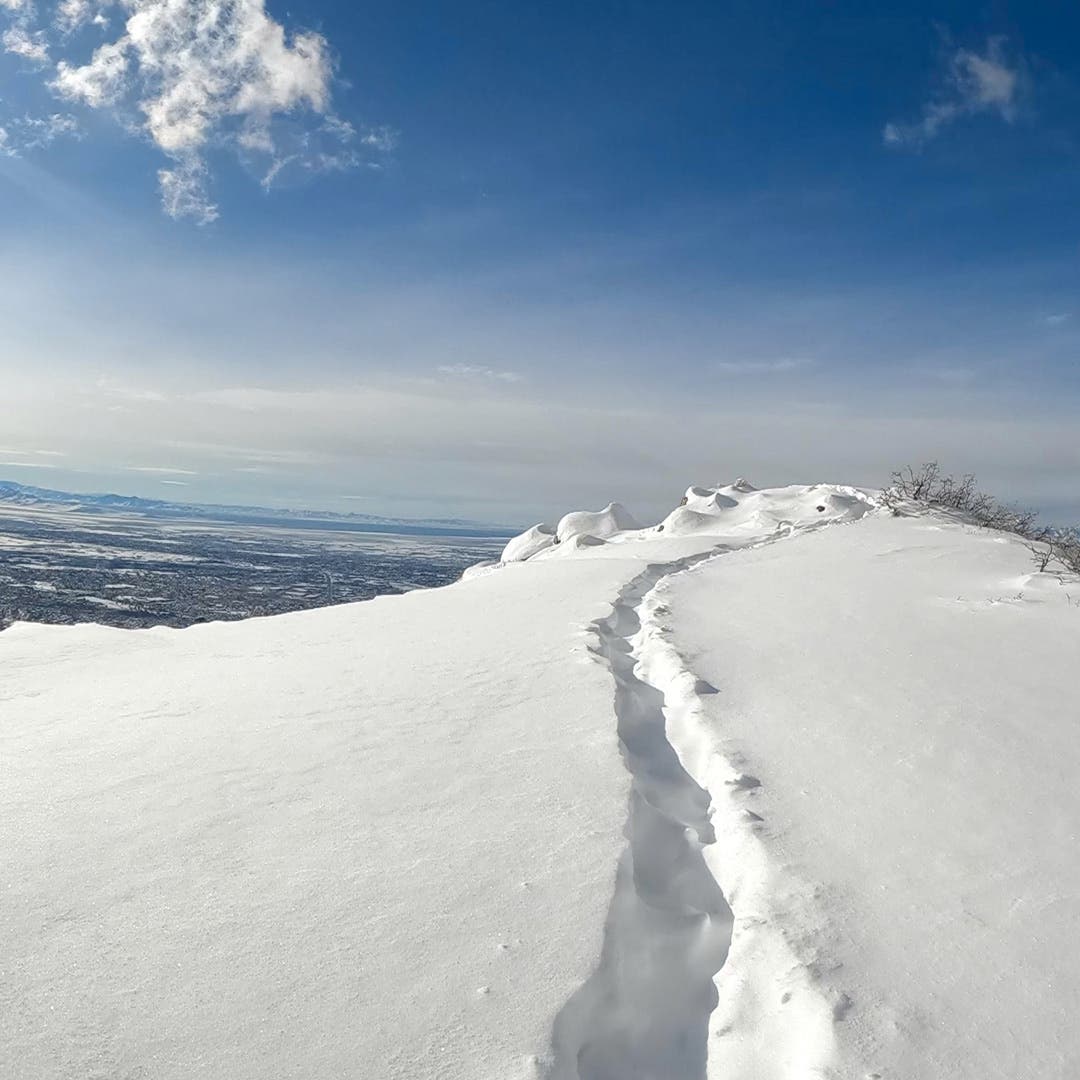 Andrew Miller – Corvalis, Ore.
1. Get yourself a good rain jacket. I find breathability is more important for staying dry than water resistance. If your jacket does not breathe well, it might keep the rain out, but you'll be drenched in sweat.
2. Don't get cold! It's a lot easier to stay warm than to regain your body temperature. Zip up your jacket or put on an extra layer before you start a long descent or enter an open area where you don't have protection from wind and rain.
3. Wear a billed hat in heavy rain. You might not think that getting rain in your eyes would be a problem while running, but when it's raining hard, it can be. A billed hat works great to keep rain out of your eyes. It also works well when it's snowing.
4. Wear longer shorts when it's wet. Shorts with short inseams tend to bunch up between your legs when they are soaked, which usually leads to a lot of chafing. Tights work well to prevent chafing, but sometimes it's too warm to wear them. Wet and too warm for tights? Try long shorts.

All of our athletes will agree that no matter where you live, winter running can be the most wonderful time of the year. Whether it's 35° or negative five, the right gloves, hats, and headbands can make all the difference. Try these tips to keep you happy, outside and training through the cold and dark months. See what works for you and remember that during winter, the outside running season is not over. It has only just begun!