When getting to know an ultra runner, the question is always asked "how did you get into ultra running?" Answers vary, but a common theme is either a background in high school or college running, or an alternate endurance activity, such as hiking or backpacking. Team Injinji Andrew Miller has been racing ultras since 2010, when he was only 14 years old, but even more astonishing is that he was introduced to the backpacking life at the very young age of seven.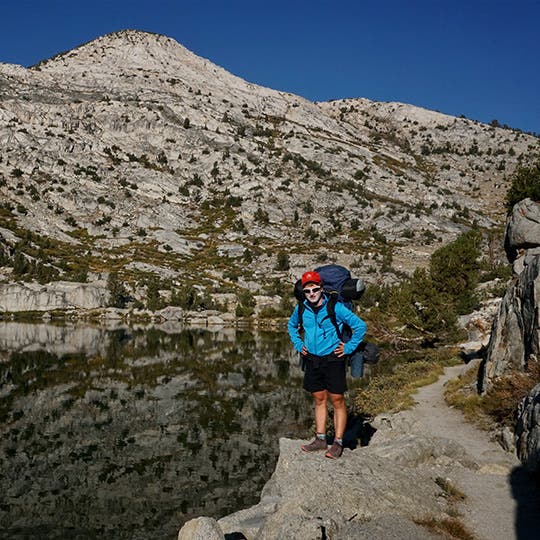 Family Hikes
Andrew grew up in a family of adventure seekers and outdoor enthusiasts, with weekends filled with day hikes. He was eventually brought on his first backpacking trip at the age of seven, that was approximately 20 miles long and 5 days total at Pamelia Lake near Mt. Jefferson. His second big trip was at the iconic Three Sisters Loop, located in the Cascade Range of Oregon. This 50-mile loop is most commonly accomplished in 3-6 days and includes the North, Middle, and South Sister volcanoes. At the age of 8, Andrew climbed Mount St. Helens, and has summited multiple 14ers such as Mount Whitney and Split Mountain. When looking back at his backpacking experiences, Andrew doesn't necessarily have a favorite, but enjoys exploring the Sierra Nevadas in California, where he has done a handful of trips including hiking the John Muir Trail and Half Dome in Yosemite National Park. He wants to continue to explore the vast mountains of the Sierras in California and the Sawtooth Range in central Idaho which consists of 57 peaks with an elevation over 10,000 feet.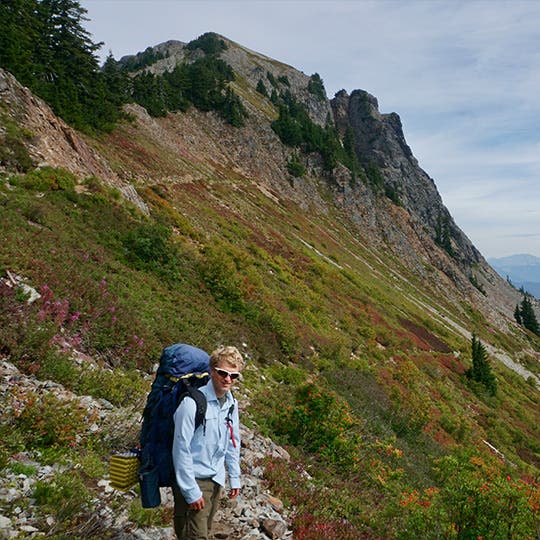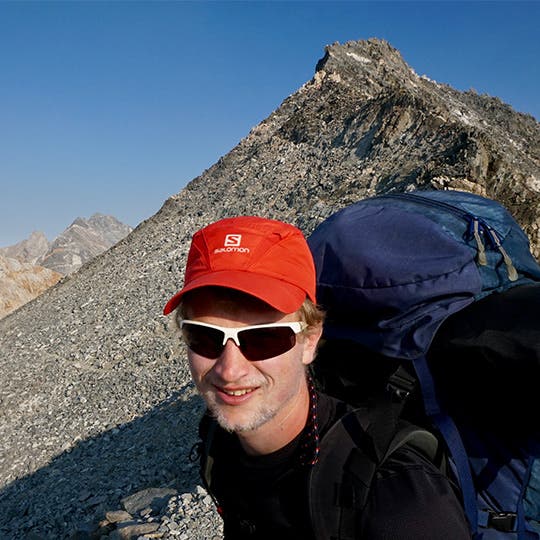 Ultra Running
With endurance, mountain and trail experience, it isn't a surprise that Andrew ultimately got into the sport of ultra running. His mother had been running ultras since 2005, and along with his little brother, Andrew would join his mom on her trail runs. In 2009, Andrew ran his first trail race, the McDonald Forest 15k. He loved it and continued to run with his mom on a regular basis. Andrew then decided to sign up for his first ultra, the McKenzie River 50k when he was 14 years old. He was hooked after his first race and decided to invest more time into trail running. He continues to participate in the McDonald Forest event almost every year, where his mom is the Co-Race Director. Andrew has 7 finishes of the 50k distance for this particular race, and also plans on running another 100 miler later this fall.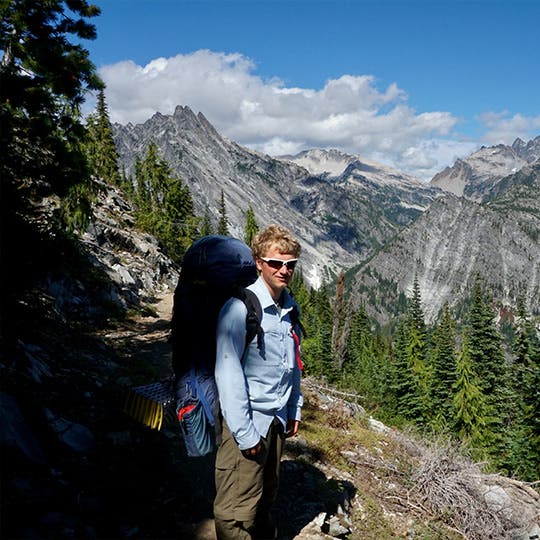 Andrew's Top Backpacking Tips
1. Know where your water sources are. Trips can be dictated by where your water sources will be, so be sure to plan this out ahead of time.
2. A great option to filter water is to use a steri-pen, but this mechanism does take batteries, so be sure to bring extra with you. Batteries can also get too cold and won't work, so always bring two types of filtration devices. Squeeze filters are the next best thing, since they are super lightweight similar to the steri-pen, and of course tablets are an easy option to carry as well. Squeeze filters can also freeze, so it is recommended for them to be put in a tent overnight if the temperature will be below freezing. If it freezes, it could break the fibers inside the filter, which could make the filter worthless. One must note that every filter has its own pros and cons, and it is encouraged for people to research and try out what works best for them.
3. Be conservative on how many miles you can cover while hiking on certain terrain. Two miles an hour is a pretty reasonable estimate on how fast you are going to move.
4. Backpacking gear is a good thing to invest in. Packs can last 10 plus years no problem and most companies have great warranties on their products. Good rain and warm gear that are light in weight are well worth the cost.
5. Be aware of the weather and how cold it will be at night. Again, plan accordingly.
Andrew has a big year ahead with several trips already on his calendar. He typically does a snow camping trip with his family every Memorial Weekend by North Sister, that incorporates backpacking, hiking and cross-country skiing. 4th of July weekend usually entails a trip to South Sister, and hopefully a trip to the Sierras and Idaho. Stay tuned for recaps on Andrew's adventures and a guest blog coming soon this summer written by Andrew himself!