After two years of cancellations due, it is finally go-time for the San Diego 100 Ultra, which takes place in the Lake Cuyamaca and Mt. Laguna regions, just outside of the small town of Julian. The race course incorporates 85% single track of technical trails, over 26,000 feet of elevation change and views from Anza Borrego, Noble Canyon and the Pacific Crest Trail. Although there is a 32-hour cutoff, there are three divisions, each with their respective finisher buckle: Sub-24 Hour Finisher, Solo Finisher and Finisher.
Originating in 2000 by Paul Schmidt, this race has gained a reputation and now brings in racers from all over the world. Its current Co-Race Directors are BJ Haeck and Team Injinji's Angela Shartel, who are greatly supported by Team Injinji member Scotty Mills, a previous SD 100 Race Director as well.
Despite the growth of the SD100, this popular 100-miler sticks to a 300 participant cap with qualifications required to apply, such as completing a previous ultra (distances and times vary), 6 hours of volunteer work or a monetary donation to the San Diego TrailFit Program, a local non-profit that organizes trail work projects to improve local trails. Fortunately, a lottery has not been needed in the last handful of years, but after 300 registrations, a waitlist begins.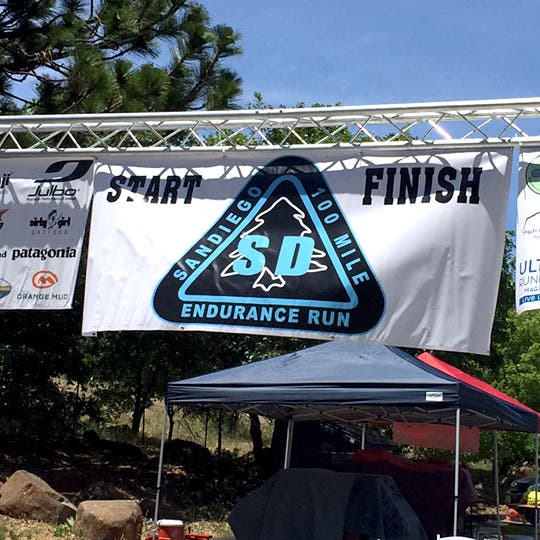 Looking at past results, there are a handful of Injinji athletes who have previously run this race, such as Jeff Browning, Jade Belzberg, Jonathan Gunderson and Denise Bourassa. Browning ran the SD 100 in both 2012 and 2013, when he was looking for an alternative to the Western States 100, in case he didn't get in. He knew Scotty Mills, who was the current Race Director at the time, and wanted to experience this beautiful San Diego course. Both years he won the race and even broke the course record in 2012 with a finish time of 16:38:59 on the original pre-fire route. "It was challenging, hot and exposed, and well-run with great volunteers," Jeff remembers. He ended up using this race as a training run for Western States, when he was later accepted.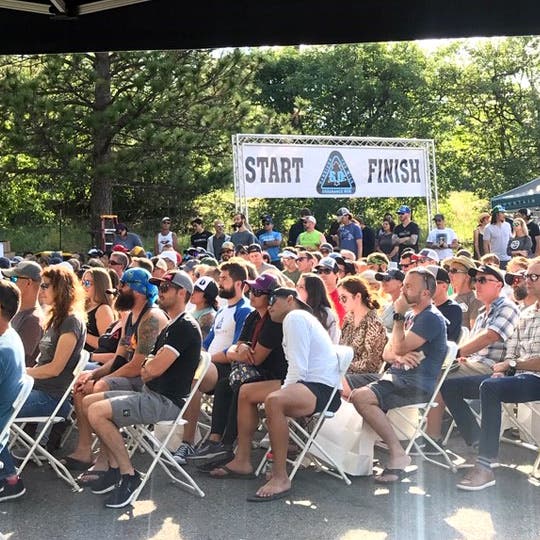 Jade Belzberg, a local San Diegan, now residing in Arizona, was given an entry to the San Diego 100 after writing a profile piece on Scotty Mills for San Diego Magazine in 2019. She had an interest in the race after crewing her husband, Nickademus de la Rosa in 2013, after seeing him struggle with the heat. Typical to an ultra runners mindset, she thought it looked like fun! With the course covering many of her favorite trails, being able to run them all at once, plus seeing many of her local friends racing and volunteering, her participation was a no-brainer. Going into the race Jade had high goals for a sub-24-hour completion and ended up finishing 3rd female in 24:15. Despite struggling with the heat, she loved the tough, hot climb out of the Noble Canyon section and running the gorgeous Pacific Crest Trail at night. Overall, Jade loved her San Diego 100 experience as she "fondly remembers the finish line in the early morning hours and having Paul, Jesse, Nick, and my family welcome me into the finish!"
This year the 18th Annual San Diego 100 will be held on June 3 and Injinji is once again a proud sponsor of this event. Along with supporting all the runners who toe the line, we will have a special eye out for Team Injinji Athlete Jonathan Gunderson, who will be running this race for his 7th time.
Good luck to all the racers and we wish the Race Directors a wonderful event!