The holy grail of ultramarathons. 135 miles. 125-degree temps. 13,000 feet of elevation gain. Invitation only entry.
Do I want to run this race? Oh HELL NO!
Do I want to be a part of this race? You betcha!
My name is Isabella Janovick, otherwise known as IzzyB, and I am the Team Manager for Injinji. I first met Jonathan Gunderson via Zoom when I interviewed him for the Injinji blog Running for the Wells back in September 2020. I was already very familiar and intrigued by the Badwater 135, but I had never met anyone who has actually run it before. After listening to "Gundy's" experience year after year (a 7x finisher), I got super pumped and joked with him that I would love to crew or pace this event sometime, but I have absolutely no desire to run it myself. As with all the other Injinji athletes, I have built relationships with them, have heard the highs and lows of training and racing, breaking FKTs, injuries, goals, dreams, and heartache. As Gundy and I got to know each other more, I became serious about being a part of his team.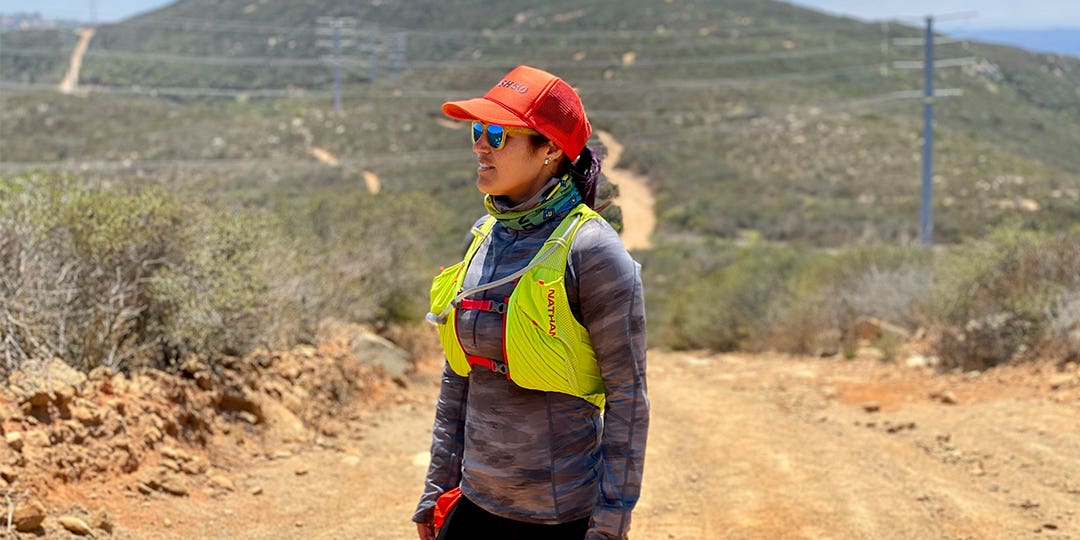 In January, after Gundy raced the Brazil 135 Ultramarathon, I gave him my commitment to be a pacer and crew member for the 2021 Badwater 135. I was nervous, yet excited, and knew I had some work to do. I contacted my coach Jeff Browning, another Injinji athlete, and told him there was a new plan for me after my 100k in February. His famous words back to me - "Let's Giddyup!"
Research
I am a nerd when it comes to races and ultramarathons, like this one. I love to research the history, the course, past and current records, weather, blogs, runners, and documentaries, such as Above and Beyond Badwater or the 2018 Badwater 135 Race Documentary. I learned this from my first ultra coach, Nickademus de la Rosa (also known as Nickademus Hollon, and still the youngest person to finish Badwater at the age of 19). Nick taught me that preparing for a race is not just the physical and mental aspects, but you need to know the race itself.
Training
In February I ran the Black Canyon 100k, my first 100k, and had an amazing race! I decided that after this race, I would take some time off from distance, and work more on strength, speed, and footwork. My workouts mostly consisted of time in the gym, boxing for footwork, and runs that were no longer than 3 hours. I ran a couple of trail half marathons and started to run more during the day at hotter temperatures, rather than in the mornings. In late May is when I really started with the heat training. With Jeff's coaching, I started to slowly incorporate more heat into my runs safely to avoid heat exhaustion, heatstroke, or being rescued from a helicopter in the middle of a trail somewhere.
Since I have a flexible work schedule, I am lucky to be able to run in the middle of the day. I chose trails near me with no shade cover, known to be hot, and bundled up as much as I could because running in the middle of the day when it is in the 80s/90s isn't bad enough. It took a lot of mental grit to put on long pants, tall socks, long sleeve shirts, or jackets to get out there and run. For safety reasons, I always had a buddy with me, you know, in case I needed CPR. I also always carried extra water, electrolytes, and ice in my bladder, and a cooler with ice-cold water and soda in my car for when I finished.
Was it easy? No.
Was I uncomfortable? Yes.
Did I get it done? You know it!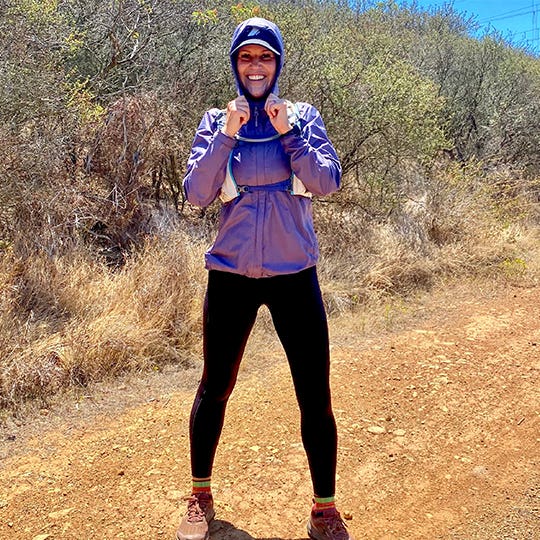 Logistics
There is a surprising amount of behind-the-scenes work involved when preparing for a major race like this. Excel sheets, google docs and Zoom become your best friend. I was thankful that this was not Gundy's first rodeo and that he was very organized with all the necessary information. Our crew of 5 met about once a month on several items:
Transportation and lodging
Permits and passes
Itinerary
Course and terrain, aid stations, time cut-offs, pace charts
Gear, hydration, and nutrition
Race strategy for the runner and runner needs
Pacer and crew duties
Additional factors for this race included the one vehicle allowed for each runner and how this one vehicle travels with the runner the entire race. That's right, no sleep for the crew members or pacers either. Four people stuffed in one van for 48 hours with no use of air conditioning, so as not to overheat the engine, and carrying supplies and enough water and ice for five people? What could go wrong, right?
With race day approaching in less than a week and tapering in full swing, I will be spending my extra time packing all the essentials (can't forget the sunscreen), confirming travel reservations, spending extra time with the family, and doing mobility and stretching every night. I have also been and will continue consuming extra water and fluids and fueling my body with foods that I know it performs best at.