November is National Running Safety Month - here are some tips to keep you safe and sound during your evening runs in the dark.
• Tell someone your route: Plan your route ahead of time and tell someone the details and roughly how long it should take you to complete your run. It is as simple as telling your spouse, roommate or texting a friend. If you are going on a longer run, check in with them at your halfway point.
• Wear reflective clothing: Make sure that drivers and cyclists can see you by wearing brightly colored clothes and/or wear a headlamp. Check out your local running store for some high-visibility apparel to add to your wardrobe.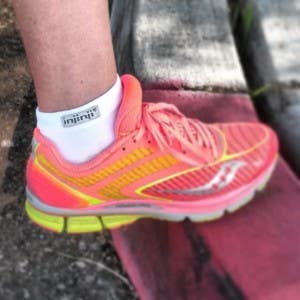 • Run with a friend or dog: Not only is there safety in numbers, running with someone else in the dark gives you an extra set of eyes and ears. If you can't find someone then ask to borrow the neighbors dog, you'll be doing them a favor giving Fido some exercise.
• Become a defensive runner: Just as if you were driving, double-check both ways before crossing the street, turn down your music to hear to your surroundings, and make eye-contact with drivers at intersections.
• Carry a cell phone: If you don't normally take your cell phone with you during a run it may feel cumbersome and bulky, but in the event you need it, it could prove to be a lifesaver.
• Check out RunSafe: The RunSafe app for your phone tracks and manages your runs, but is designed with your safety in mind. The app lets you notify your contacts when you leave for a run, when you are finished and provides a panic button that pushes out your name, photo, age, height, weight and last known location to your contacts.
See more safety tips and other information on National Running Safety Month by visiting the Independent Running Retailers Association's website.