In the world of mountaineering, few achievements are as impressive as completing the Seven Summits—which is climbing to the highest peak on every continent. The Seven Summits include Mount Kilimanjaro, Aconcagua, Mount Elbrus, Denali, Mount Vinson, Mount Everest, and Mount Kosciuszko. These expeditions are extremely challenging due to their varied terrains, altitudes, and isolated, remote locations. To complete the Seven Summits is a prestigious achievement that demands exceptional dedication, training, and resources in the mountaineering community.
Team Injinji Athlete Meghan Buchanan is an aerospace engineer, adventure athlete, and motivational speaker. Not only has she scaled all of these awe-inspiring peaks, but she has also faced and conquered personal challenges with unwavering determination. Her journey is a testament to the power of resilience and the ability to turn perceived weaknesses into unbreakable strengths.
At seven years old, Meghan was diagnosed with dyslexia, a learning disability that affects an individual's ability to process language. After being diagnosed, she was told that she "wouldn't achieve much academically," and felt shamed and embarrassed about the diagnosis. However, the outdoors was her escape. She was able to "build confidence with the outdoors," as it was difficult for her to feel good about herself, although, she proudly states, she tended to do well.
Her relationship with her parents was critical to her success as an aerospace engineer. "My Dad was a very good teacher to me. He made engineering approachable to me. With what I was dealing with, he always believed in me. And my mother really taught me what it was to be strong and stand up for myself." Meghan's dyslexia allowed her to stray from linear thinking and tap into creative ideas that others couldn't necessarily reach. She wasn't afraid to fail.
Outside of engineering, Meghan discovered her passion for mountaineering through adventures with her dad. She climbed her first 14er (a mountain peak with at least 14,000 ft of elevation) in Colorado with her dad when she was eleven years old! Together, they were unstoppable. They climbed Kilimanjaro in 2005, a 19,000+ foot summit with potential challenges including severe altitude sickness and extreme, unpredictable weather conditions.
She credits him with her love for the sport. Meghan's Dad passed away a few years later due to a head injury, but she knows he is still with her today on every climb.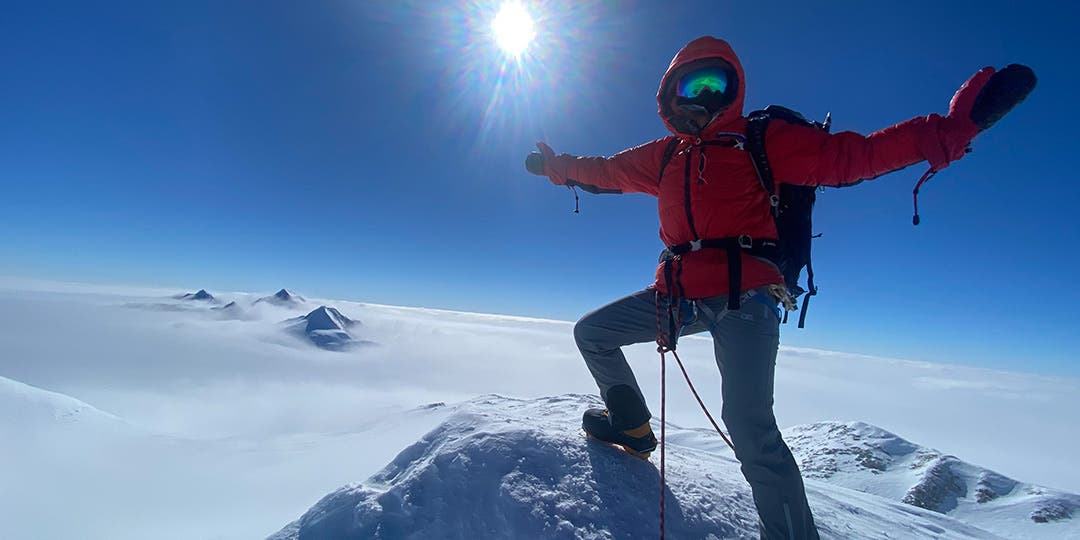 In 2011, while snowboarding the back bowls of Vail, Colorado, Meghan suffered a life-threatening accident. Shattering her femur, she was told she would be in a wheelchair and use a cane for the rest of her life. "A year and a half went by of extreme, nonstop pain. My muscles wouldn't grow back. I couldn't walk up a flight of stairs. Things were wrong." After learning she was allergic to the titanium that had been placed in her leg during surgery, and having it removed, she was back on her feet again. While recovering, Meghan knew she was mentally and physically stronger. "My tolerance for pain was higher. I started realizing I had something inside of me. I don't back down from challenges or pain. I decided at that point that I was going to do the Seven Summits to inspire other people that they too can achieve extraordinary things if they can do the work."
Meghan's accident put her on a path to push what she thought was possible, and to reach her full potential. Coining the phrase GGRIT – Gratitude, Growth, Resilience, Integrity, Tenacity – Meghan has learned how to push through struggle, pain, fear, negativity, and doubt.
Meghan's goal required intense and dedicated training. She learned to ice and rock climb and took avalanche and crevasse rescue courses. Balancing a career – in aerospace engineering, nonetheless – and personal life can be challenging, but Meghan knew she had to do the work. "You must make choices and priorities to accomplish what you want to do. I don't have kids. I haven't been dating. I work, I train, I go on expeditions. You have to let go of other things so you can hold your energy for what you are trying to do. It is a choice every day."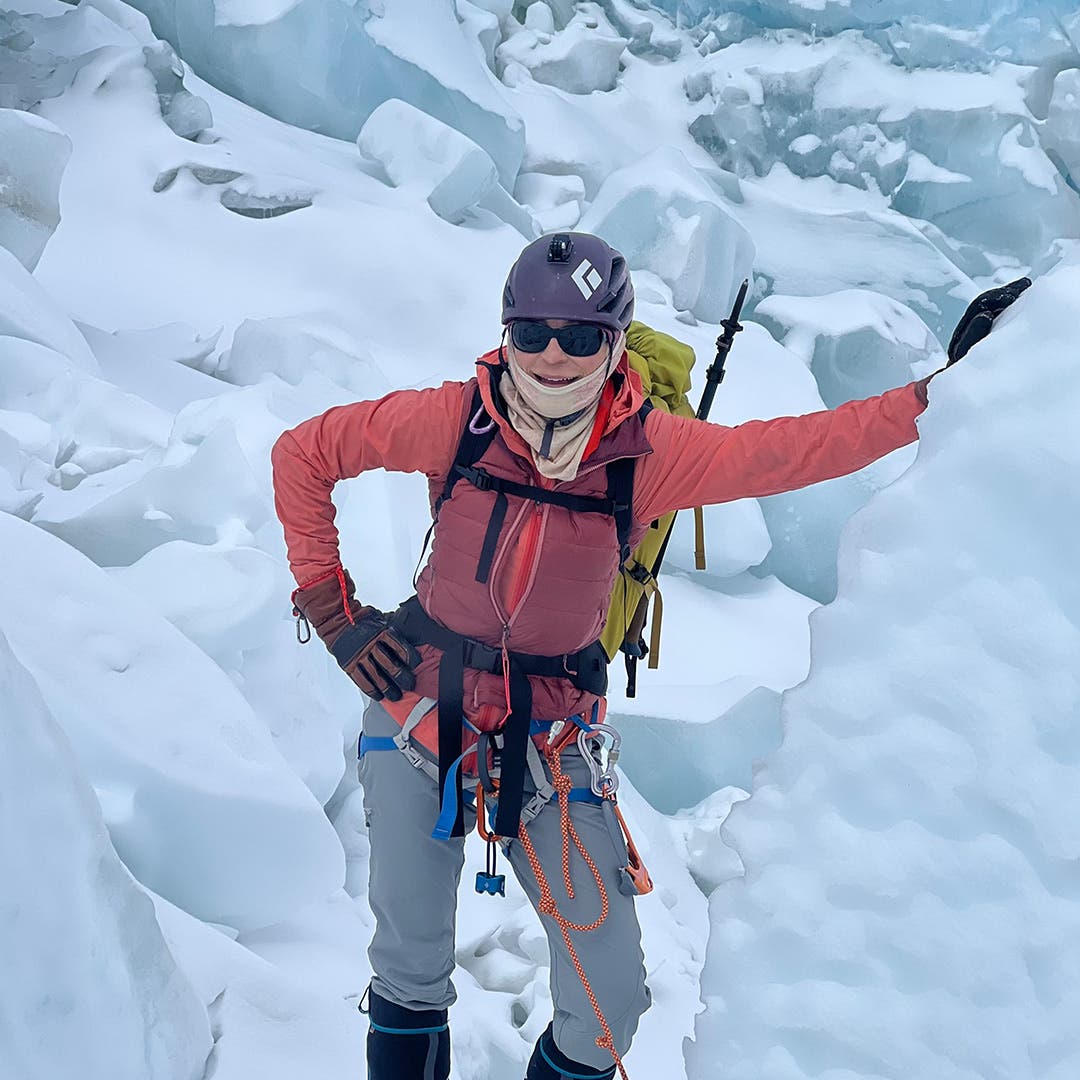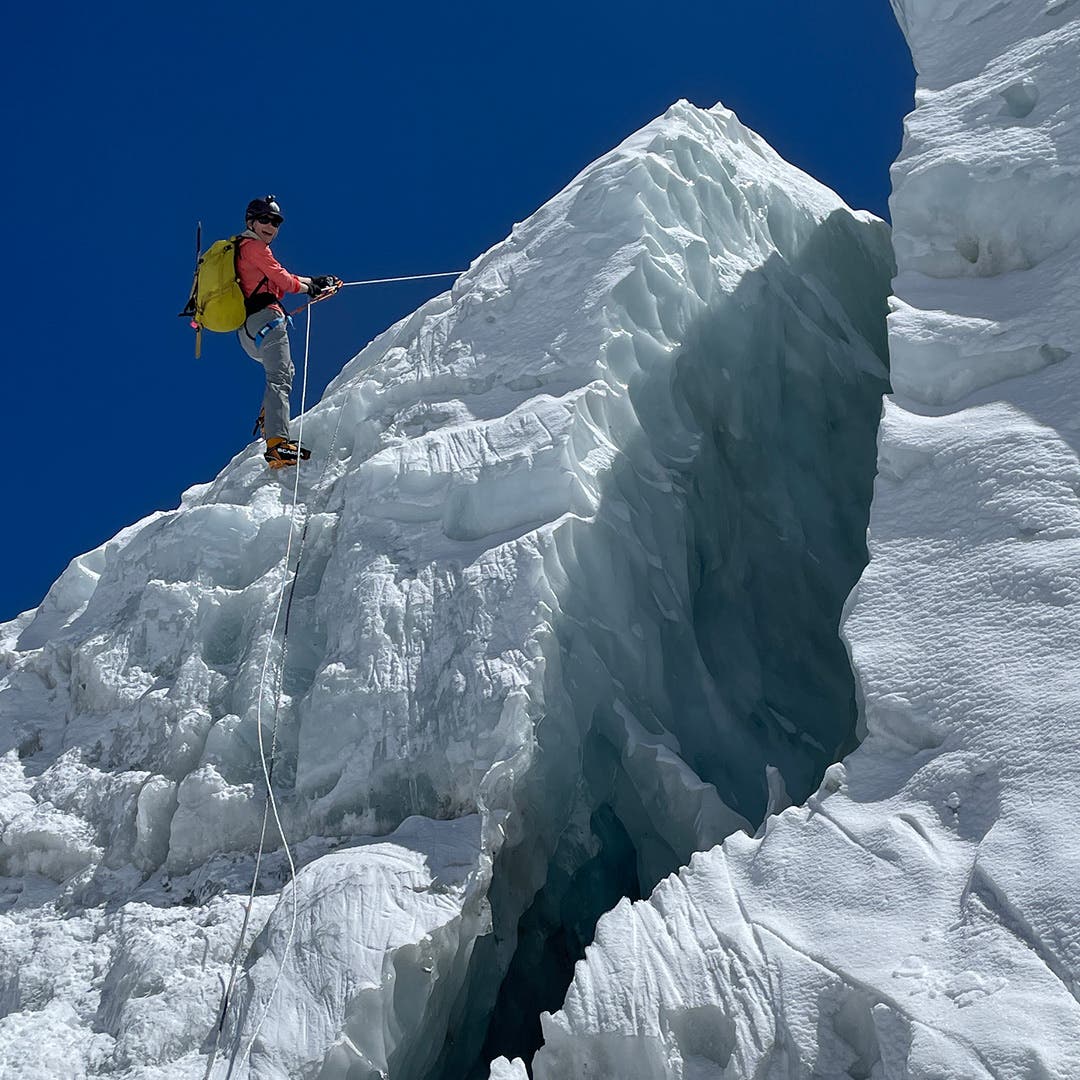 In her quest to complete the Seven Summits, she laid out the mountains in a way that would allow her to progress as she moved up, getting ready for Everest. While Kilimanjaro was her most special expedition, as she completed it with her father, Denali was the most rewarding. "[Denali] does not care if you're male or female, 120 or 220 lbs., or how much money you have – [it] will treat you the same. You must do the work."
Meghan's journey came with sacrifices and personal struggles but ultimately led to a newfound strength and a deeper understanding of her own resilience. Meghan summited Mt. Kosciuszko, her last of Seven Summits, in December 2022, becoming the first Rocket Scientist to do so. Her experiences have changed her life forever. "It's not the summit I remember but the journey, what was toughest, what brought me most joy, the people I met, and what I learned. The summit is just a moment."
She has one big piece of advice for women interested in the sport of mountaineering: "Do it."
"Ask to join with friends. Take courses and learn skills. Ask other women or men to mentor you. And don't let negative voices stop you from moving forward. You will not be good at everything in the beginning; you will get better. The outdoor community is so embracing of equality and inclusion – it's an amazing community of people."
Meghan says her dyslexia is "100% the cause of my drive and GGRIT. Dyslexia gave me GGRIT. What was my greatest shame and weakness has become my greatest strength." Meghan has advice for young girls who may be experiencing similar struggles with learning disabilities: "Do the work now to love and accept yourself. See the amazing gifts that [dyslexia] brings you and be proud of exactly who you are. Work hard, do not give up, ask for help, be authentic, choose to rise, and achieve the extraordinary."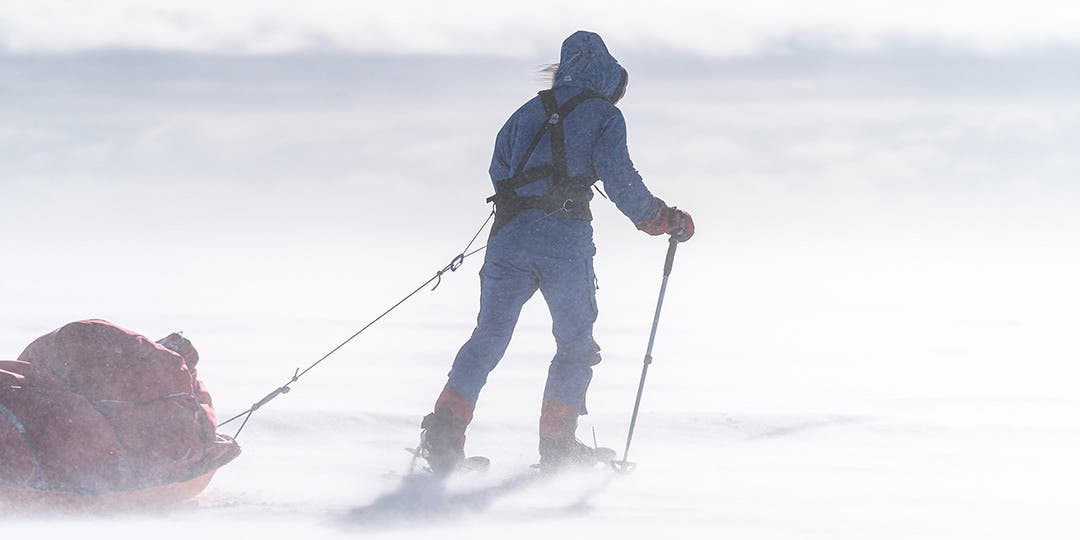 Through her lifetime of adventuring and overcoming injury, Meghan has learned to focus on what she can control and let go of what she cannot. Her dyslexia, once perceived as a limitation, has emerged as the source of her unparalleled drive and resilience – her GGRIT. Through her extraordinary achievements, she challenges stereotypes, empowering others to embrace their unique strengths. She hopes to change the narrative of how society and individuals perceive and limit those with learning differences. Every day presents a new challenge, and she chooses to rise with GGRIT.
To learn more about Meghan, find her through her website or on Instagram @ggrit. Be sure to follow along with the blog for inspiration from all the amazing athletes on Team Injinji