Many may not have heard of Steve Speirs, but he is one impressive runner who continues to be consistent with top-10 finishes and maintains his love of running, even after 40 years. In the last few months, at the age of 55, he landed a 2nd place podium finish at the Dismal Swamp 100k and finished in 10th place at the Rocky Racoon 100 miler. Steve enjoys running all distances, including staged races from 8 to 24 hours in length.
This Injinji athlete was born in Wales but moved to the United States in 2011. He became a runner in the 80's "just for fun" and ran his first half-marathon when he was just 16 years old. The older he got, the more competitive and serious he became with running. He ran his first 24-hour race shortly after he moved to the US, after only a handful of 50k's and one 12-hour race. Although Steve felt like a novice at this event and went into the race not knowing what he was capable of, he had a good day with a solid pacer and crew, and won the race at 106.25 miles. This is still one of his proudest achievements to date.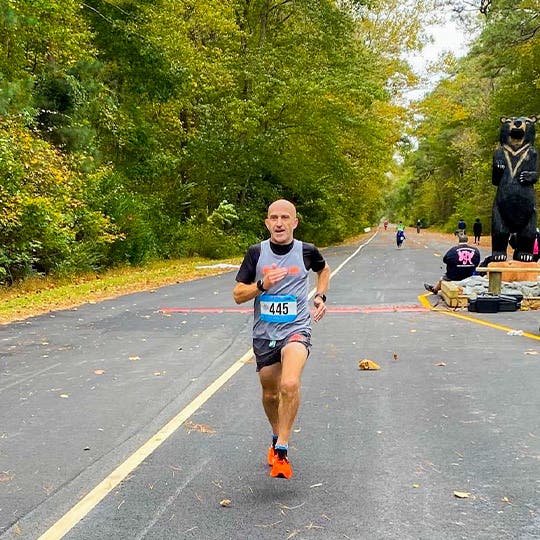 Surprisingly, Steve doesn't have a set training plan and has only used a coach once in preparation for a 100 miler in 2013. For him, working on a strict plan takes the fun out of running and he enjoys the flexibility of doing his own thing. Ninety percent of the time, he runs solo, which includes speed work, easy runs during the week and long runs on the weekend. Steve is self-disciplined in that he can push himself on his fast training runs and stays at a consistent pace during his longer efforts.
Most recently, Steve accomplished another amazing achievement by running a sub-3 hour marathon at the Shamrock Marathon in 2:57:08. Similar to a running streak, Steve has set this goal every year since 2002, making this year his 20th year of sustaining this streak. It's ambitions like this one that motivate Steve to work towards something, keep running a part of his daily routine and continue to push himself as an athlete.
Like many runners, he relishes in the sport by signing up for races to train for and maintain focus, whether it's a 5k or a 100 miler, he savors the runner's high while participating in staged, looped events. Steve explains that, "Running on a track sounds boring, but it's not. You see the same people. You strike up great friendships. I break it down into timed runs instead of distance. I break it down into 4 hour chunks where I treat myself to something new every 4 hours such as a fresh shirt, music, or a certain type of food."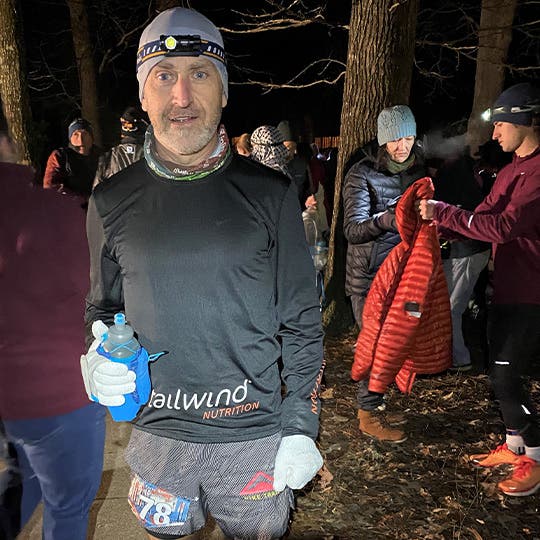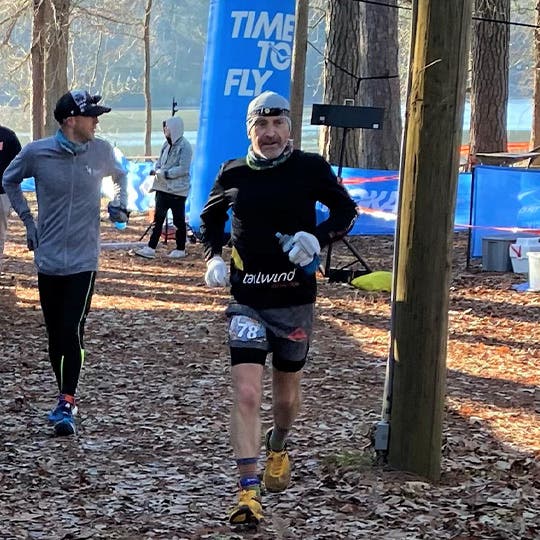 Although Steve has already attained his "running streak" goal for the year, he still has plenty of races on his calendar such as the Virginia Run for Cancer 24-Hour Race in April. Steve has competed in this event for eight years, which takes place in Sandy Bottom Nature Park on a 3.75 mile looped course. Additional races include the Dawn to Dusk to Dawn Ultra in Pennsylvania, along with a selection of 5k fun runs in the UK while he visits family in the summertime and possibly even the Javelina Jundred later this fall.
"Always keep running fun and don't make it a chore. Consistency is key." - Steve Speirs (@stevespeirs)