What is a run streak?
According to Runner's World, a "run streak" means running on consecutive days, for a set period of time, without fail. You set the rules - the timeframe and the minimum daily mileage, which in most cases is at least 1 mile a day. Run streaks can last anywhere from a week to a month or even years. In Dave Dial's case, 13.5 years. Yes, you read that right. 13.5 YEARS or 4,927.5 days!
Dave Dial may not be a household name like Jim Walmsley, since he doesn't enter big races or have a huge Instagram following, but he is no newbie to running and most would call him an Ultra-Legend. He is Injinji's longest serving Team Ambassador, starting way back in 2005.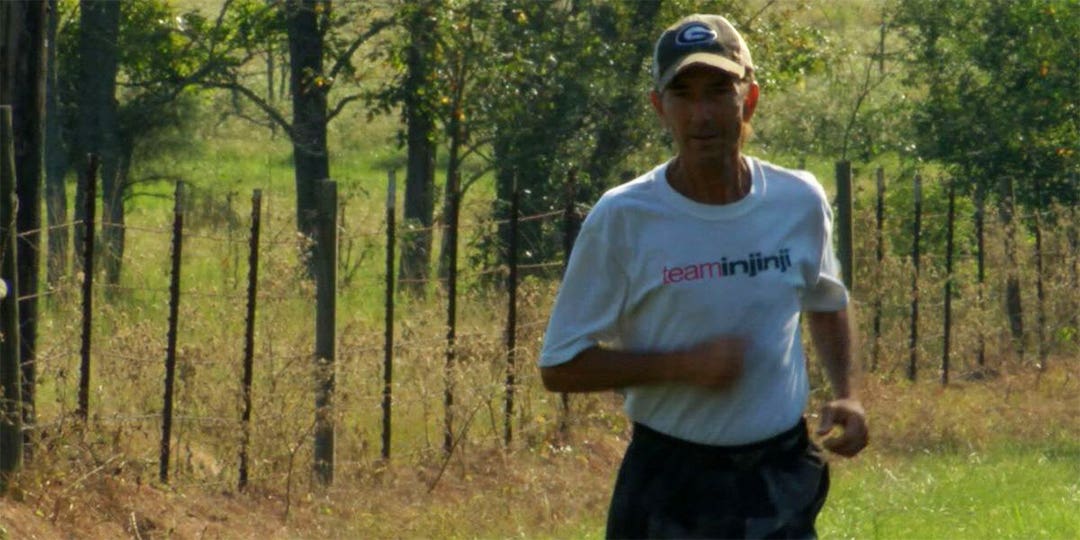 During his high school years, 1 and 2 miles were the Texas University Interscholastic League state upper limits for distance races in track and cross-country respectively. Given those limits and preferring longer distances, Dial supplemented his high school races by driving two hours to Houston so he could compete in road races. As he grew older, his natural progression went to the longer distances, 10ks and the marathon - and eventually into ultras.
Dial spent 21 years living in San Diego, CA, where he coached high school cross country at multiple schools, including Division 1 Torrey Pines High School. The further he got into his running career, rather than run competitively, he came to get more satisfaction with giving back to the sport and community. One such example is his coordinating fundraising events like the annual Carmel Del Mar Elementary School Jog-a-thon, an event Dial spearheaded for thirteen years, beginning when his son was in kindergarten at the school! Further, even from afar he has long supported the Sea Rim Striders, a club Dial helped found in the Beaumont - Port Arthur, TX area in 1978 during his senior year in high school.
Dave's first ultra came in 2000 with his friend Edison Eskeets, the then Executive Director of Wings of America, a non-profit benefiting native youth based in Santa Fe, New Mexico (Dave is also of Native American descent, specifically from the Lumbee tribe of North Carolina).
Together, the duo ran 30+ miles a day. Reflecting on that run, Dial said when he learned of Edison having created a fundraiser for the non-profit, Dave was all in! The pair ran a total of 375 miles over 13 days. He says to this day, despite having run a 2:24:18 in the 1980 Boston Marathon as a 19-year-old (who had no coach), the run he did with Eskeets is the most rewarding thing he has ever done as a runner.
Currently, Dave resides in Texas, works on his father's cattle ranch and averages 18 miles a day running, 6 - 8 miles on a bike and another several miles walking the pastures. Yes, around 30 miles daily under his own power!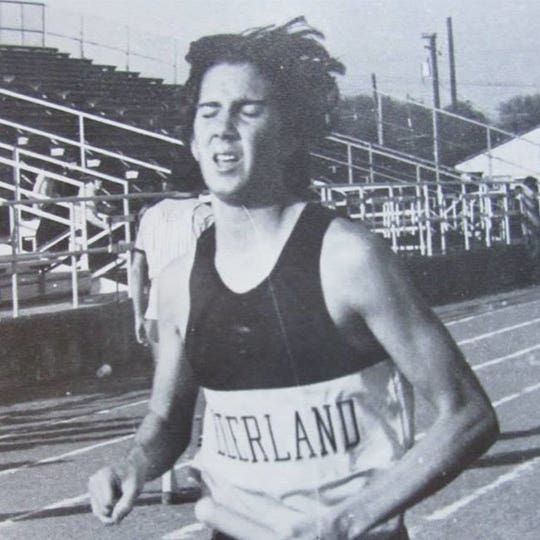 So where did the run streak come into play?
From the time Dave started running at the age of 6 years old he was hooked. He started with 1 mile a day while growing up in Groveton, a small town of no more than 1,000 people in Texas (where he currently resides). In his own words, it is simply "in his DNA to run."
When he turned 16, he started logging his miles during the "Running Boom" and first met Bill Rodgers in June, 1978, the man Dial credits for inspiring him to keep a log. Dial recalls, as a 17-year old he ran 153 miles, most of it with Rodgers, the week Dave spent in Boston during his first encounter with the world's then #1 marathoner. The trip was a high school graduation gift from his parents. Rodgers had won the Boston Marathon only weeks prior and would go on to run a then American Record of 2:09:27 the following year in the 1979 Boston Marathon!
In terms of Dial's logs, he used spiral notebooks and daytimers to maintain his daily mileage and cumulative mileage. In April 1998 he reached 100,000 miles and by February 6th, 2020 he hit the 200,000-mile mark, ending his run in the exact location where he ran his very first mile when he was 6 years old. As of May 1st, 2021, he has now topped 208,000 miles.
For the past 13.5 years he has not missed ONE day of running. Per the United States Running Streak Association, Dial's streak only ranks 334th among streakers, a humbling realization by Dial's admission (minimum is 1 mile per day). Dave states the "hardest part is getting out the door. Once out the door, I am good to go." He considers himself self-motivated, but sometimes procrastinates "a little" before getting his run(s) in; he runs twice daily.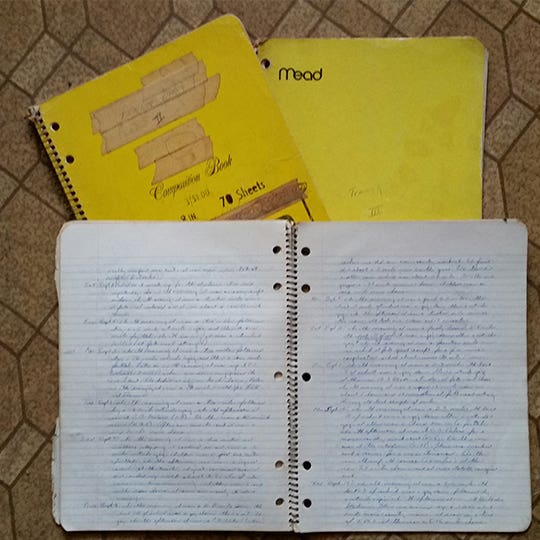 So what's next for Dave?
Although Dave is now 60 years old, he still plans on continuing his run streak until he simply just can't move anymore. Even with the newest and latest technology, he continues to log his mileage in spiral notebooks and doesn't use any fancy apps to calculate the totals. He works every day on the farm and is highly involved in running community projects with other runners, writers and artists. His current project is promoting his friend Edison's book "Send a Runner: A Navajo Honors the Long Walk". The book can be purchased through Amazon and other online book retailers. The book has scored some amazing reviews from celebrity authors such as Sebastion Junger, author of "The Perfect Storm".
Dave may not be on social media much, but if you're ever in the greater Jefferson County area around Beaumont, Texas, be sure to hit up the Sea Rim Striders Run Club, and they'll track him down for you. Or your best bet may be to simply drive into Groveton, the small east Texas town that currently boasts of being the hometown of Philadelphia Eagles Offensive Tackle, Lane Johnson and Country Music Star, Cody Johnson, no relation. Folks in Groveton may not be able to point you in Lane or Cody's direction but everyone in town can tell where the "Running Man" is because chances are, he may have just run by!
Are you inspired by Dave's story? Start your run streak with Injinji!