Team Injinji Athlete Courtney Dauwalter has been running ultras for just over 8 years now and has made a huge name for herself in the ultra and trail running communities. Many fans and supporters were following live around the clock, the infamous (or famous) Big Dog's Backyard Ultra and were thrilled to hear she ran the final lap and won the event for the United States team.
So what is this Big Dog's Backyard Ultra that we speak of?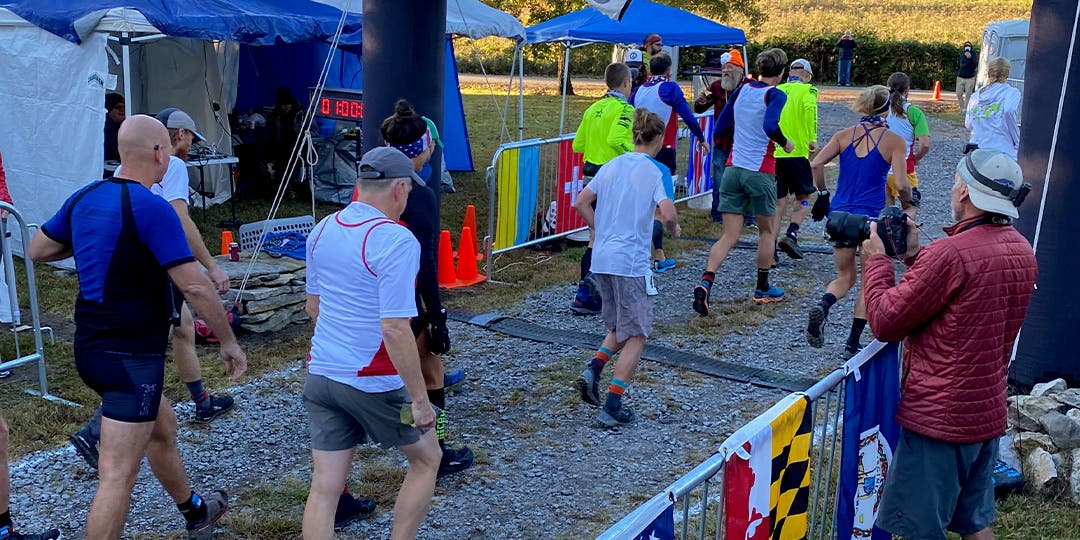 Race Director Lazarus "Laz" Lake, who also produces the Barkley Marathons, is known to create races in extraordinary ways to push athletes beyond their limits. Big's is a 4.1667-mile loop that is run every hour on the hour, allowing runners to rest and refuel, depending on what time they finish their loop. The only way your race ends is if you don't make the cutoff time for each loop, or you don't start the next loop. For the 12 hours of daylight, competitors run the same trail loop and for the 12 hours at night, runners are on a road loop. The trail is technical and hard to see, and although the road is a faster loop, it takes more out of the runners and plays with their mental grit.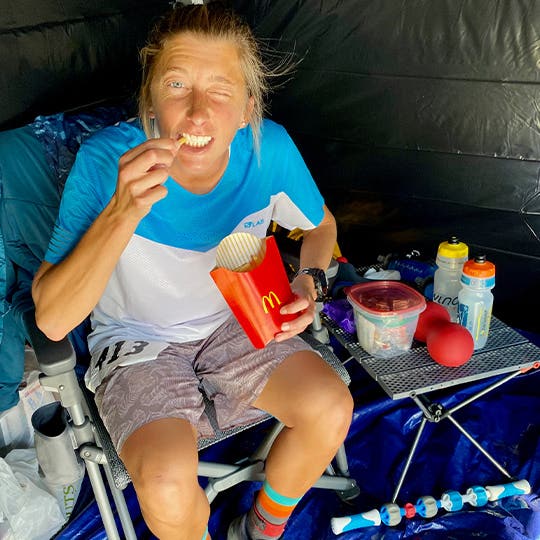 This was actually Courtney's second experience with this event, her first being in 2018, where she landed a second-place finish. She knew the route, knew what to expect, and knew what to change from her previous performance. "Getting the first 100 miles is a game of patience. Just get them done so you can really start in the event," says Courtney as she reflects back to this race.
Countries from all over the world participated in this unique competition with 14 runners representing the United States. The last two people for Team USA were Harvey Lewis and Courtney Dauwalter, who after 204 miles, had run a whole 70 miles. The duo started their last lap together at mile 279.17, but after settling into their own paces, Harvey turned around and stopped, ending his run. Courtney, continued, not knowing that her partner didn't finish his lap. When she came into the finish area, she realized she had won the event with completing a record 68 laps, 283.33 miles in 56 hours 51 minutes 53 seconds.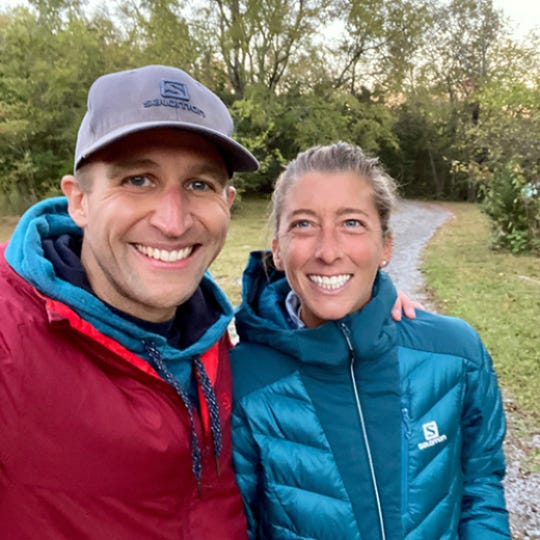 During this race, Courtney's mindset was less about winning and more about keeping people in the competition. The US athletes continued to push each other to see what each of them were capable of. How far can you really go when there is no finish line? This event brought people together from all over the world, both athletes and spectators.
Although Courtney's 2021 race calendar is uncertain (like all athletes during this time), she is training next for the Hardrock 100 and the UTMB, all while wearing her favorite Trail Midweight Crew Injinji socks. Her advice to all runners? "Give it a shot. You have nothing to lose."
Instagram @courtneydauwalter