Team Injinji Athlete Courtney Dauwalter has been running ultra marathons for over 8 years and has become a prominent figure in the running community. In 2021, Courtney's fans were following her progress live during the notoriously challenging Big Dog's Backyard Ultra race, where she won the event for the United States team.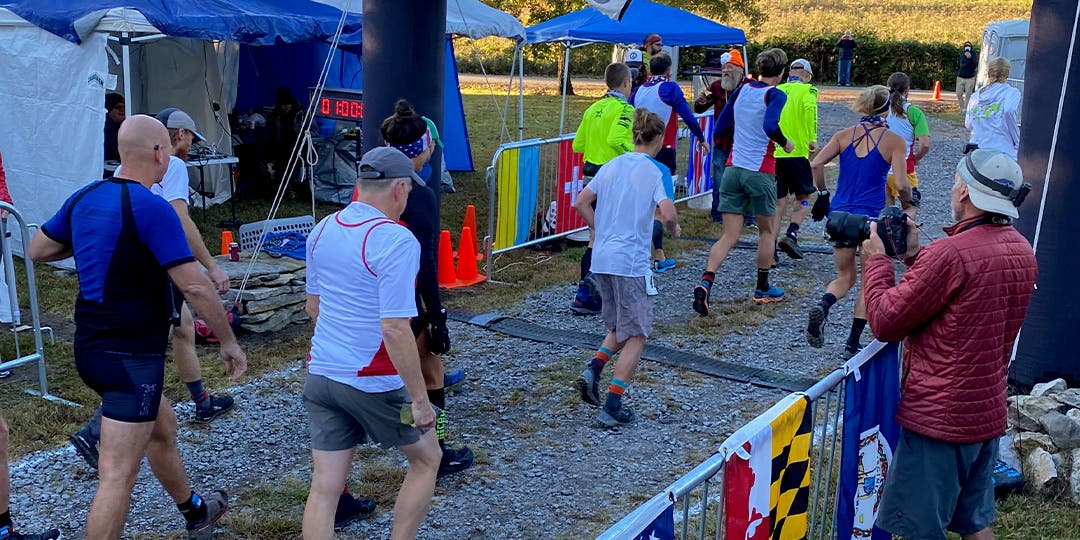 What is the Big Dog's Backyard Ultra?
Race Director Lazarus "Laz" Lake, who also produces the Barkley Marathons, is known for creating extraordinary races that push athletes beyond their limits. Named after his dog, the Big Dog's Backyard Ultra invites athletes to test themselves without the promise of a finish line. Set in rural Tennessee, this 100+ mile race attracts runners from all over the world.
What Are The Rules of Big Dog's Backyard Ultra?
Runners must complete a 4.1667-mile loop every hour for as long as they can.
Once they finish their loop, the remaining time can be spent however they wish.
Competitors run a technical trail loop during the day, then switch to a road loop at night.
If runners don't make the cutoff time for each loop, or don't start the next loop, they're disqualified.
The Big's Backyard Ultra winner is the last person standing.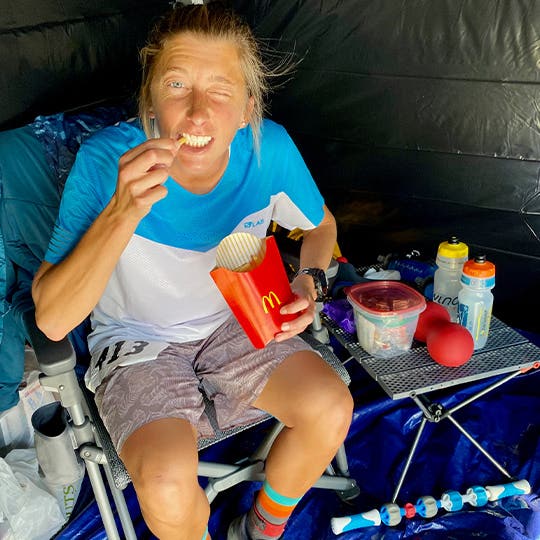 Running Big Dog's Alongside Harvey Lewis
In 2018, Courtney landed the second-place finish, so when she came back to compete in 2021, she knew the route and what to expect. Looking back on the race, Courtney said, "getting over the first 100 miles is a game of patience. Just get them done so you can really start the event."
At the Big Dog's Ultra in 2021, 14 runners represented the United States including Harvey Lewis, an experienced ultra runner, and Courtney Dauwalter. Throughout the event, the U.S. athletes pushed each other to reach their full potential acknowledging the disorienting nature of the race. Courtney was focused on keeping people in the competition, rather than on winning.
After running 70 miles together, Harvey and Courtney began their last loop at mile 279 but after settling into their own paces, Harvey turned around and stopped running. Without knowing that her partner dropped from the race, Courtney continued on and won the event with a record 68 laps, 283.33 miles in 56 hours, 51 minutes, and 53 seconds.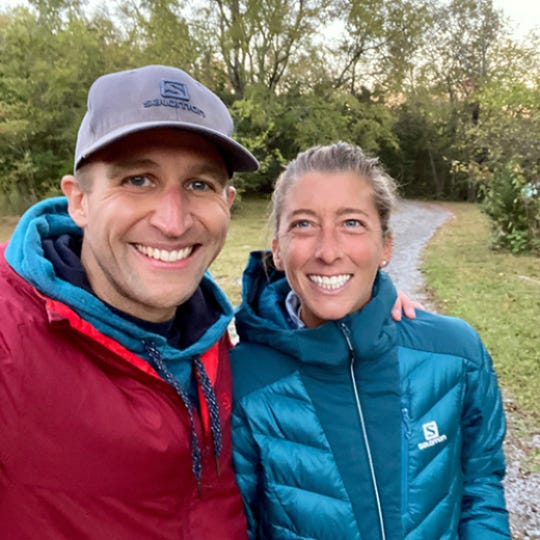 Courtney's Advice for Runners
Although the remainder of Courtney's 2021 race calendar is uncertain, she's currently training for the Hardrock 100 and the UTMB race (Ultra-Trail du Mont-Blanc), all while wearing her favorite Injinji socks, the Trail Midweight Crew.
Her advice to all runners? "Give it a shot! You have nothing to lose."
For more updates on Courtney Dauwalter and the rest of Team Injinji, keep up with the blog and follow Injinji on Instagram (@Injinji).