Opposite from most runners, 2020 has been an epic year for Mike McKnight. In May he ran a backyard 100 miler on zero calories and only homemade electrolyte powder composed of redmond real salt, magnesium, and potassium citrate. In July he created the BRAWL, which consisted of running the Bear 100 course backwards, directly followed by 100 miles through the mountains that linked up to the Wasatch 100 race course. He finished the route that connected the two iconic ultras with a total of 301 miles and 61,000 feet of elevation gain. But that's not all…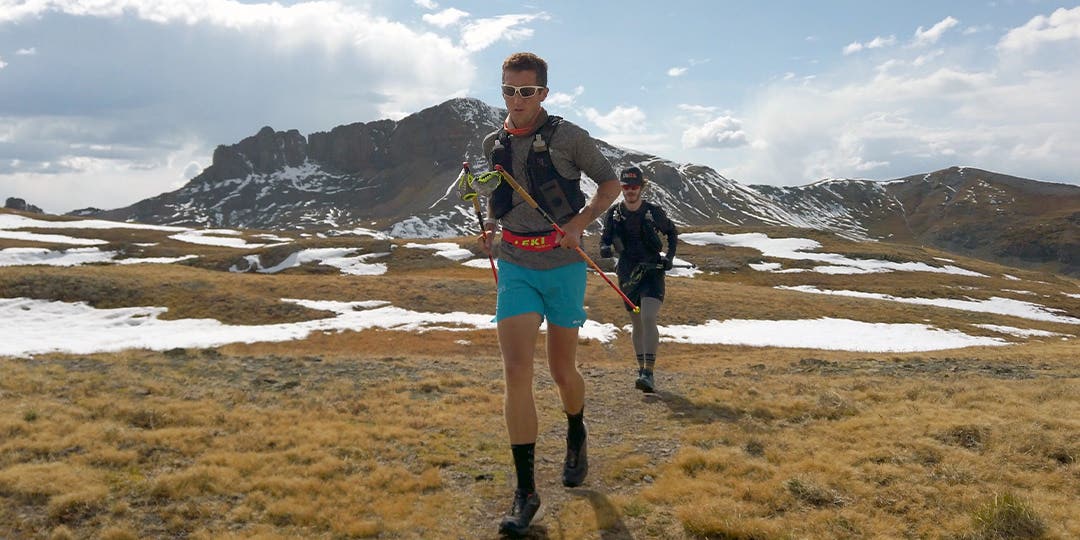 After speaking with friend and fellow Injinji team member Courtney Dauwalter after her FKT attempt on the Colorado Trail, Mike decided to give it a shot himself. Sure enough after 7 days and 13 hours, on September 21st, Mike set the new Fastest Known Time on the 500 mile Colorado Trail.
Mike and his Crew Chief, Ben Light, spent days on the logistics of this FKT attempt, which took place in the Colorado Rockies and included support from a crew of 15 people that Mike was able to see every 5-10 hours. Things did not start off on a good foot though. When Mike reached his crew for the first time on day one, he noticed that all 12 pairs of his Solomon shoes had been stolen from the bed of his truck. His Crew Chief luckily was able to find a local running store where he purchased 6 pairs of new shoes for the 500 mile route. From there, running the trail continued to not be an easy feat. Snow was on the ground in some parts, the majority of the distance was above 10k feet with the lowest point being 9,400 feet, breathing problems occurred, extreme exhaustion, repeated deja vu, no sleep and interesting hallucinations that included monkeys driving a 4-wheeler.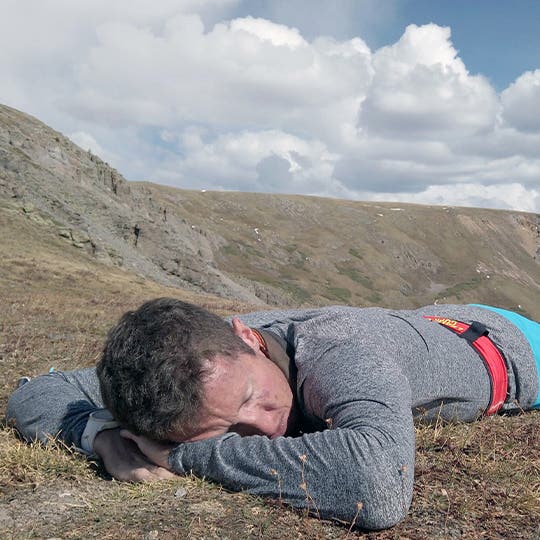 Fortunately, Mike did not experience any mechanical issues until mile 390 where he developed a muscle strain above his knee. Ibuprofen, muscle rub and a buff wrapped around the area kept the pain at bay. At every aid station, Mike changed his Injinji socks and had no blister issues, but did develop numbness in the toes. His wife was able to pace him for the last 16 miles and he was congratulated at the finish line by his family and friends. With the old record being 8 days and 7 hours, set seven years ago by Scott Jamie, Mike was able to beat the time by 18 hours! Although Mike will mostly be resting the remainder of the year, he is considering racing the Desert Solstice this December in Phoenix. Next year he is looking forward to setting the 48-hour world record on a treadmill, which is currently at 257 miles, and racing the Badwater 135 in the summer. We definitely look forward to following his journey, and you can too on Instagram at @thelowcarbrunner.