The 'World's Toughest Foot Race', or Badwater 135, takes place in mid-July during the hottest temperatures and most extreme weather conditions. Training for this event is different from other ultras, as runners' top concerns are dehydration, heatstroke, hyponatremia, and a variety of foot issues. Although this challenging course is intense and has a 40% DNF rate (did not finish), competitors tend to come back year after year. This will be Team Injinji athletes Jonathan Gunderson and Amy Costa's 8th year participating in this race.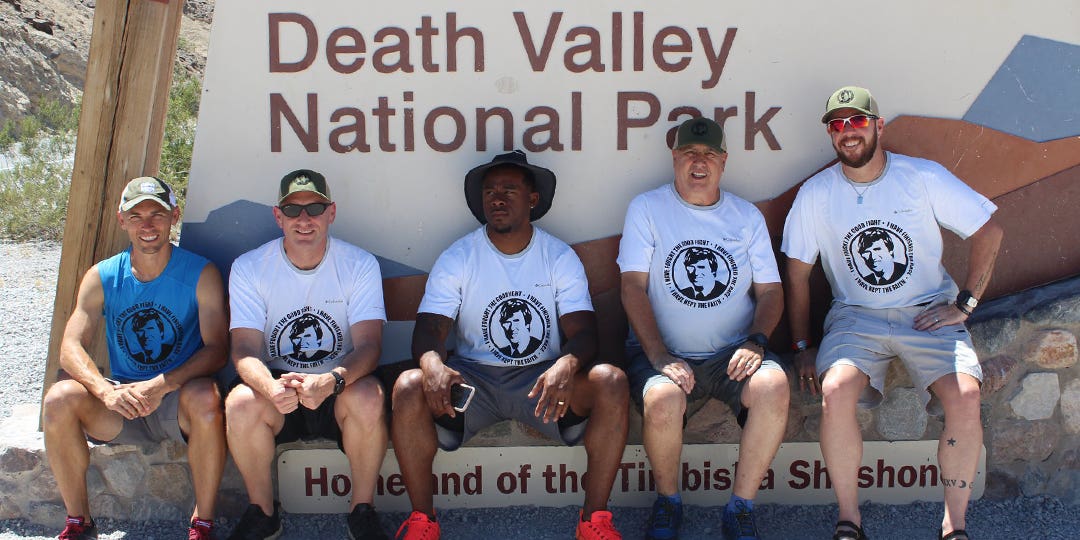 Jonathan "Gundy" Gunderson was first hooked with Badwater after watching the documentary Running on the Sun, which documented the 1999 race. When Gundy was training for his first Badwater, there were no YouTube videos or Google resources on the race yet. His goal was to just have the mentality to survive and finish the race. His first time visiting Death Valley, where the start of the event takes place, was the day before the race. This was also the year that temperatures shot up to 129 degrees. Gunderson says that each year he races, "is filled with unique, new takeaways and experiences. The weather varies as well as the personalities in your crew from year to year. New memories are made and during each run, you 'tap into the deepest parts of yourself, your life, your emotions, your mind, and your spirit'."
After Gundy ran the Brazil 135 in January of this year, he took a few weeks off to relax the body, then began his five-month training block for Badwater. He works closely with his coach, where he builds up in cycles and has a program that includes hard runs, easy effort days, rest days, and heat training. On certain runs, Gundy will train during the hottest part of the day and will wear multiple layers of clothing, while making sure to stay hydrated with proper electrolytes and nutrition. Additionally, he incorporates sauna training up to five weeks before the race, where he gradually increases the temperature and time in a sauna, ultimately reaching approximately 180 degrees for 70 minutes.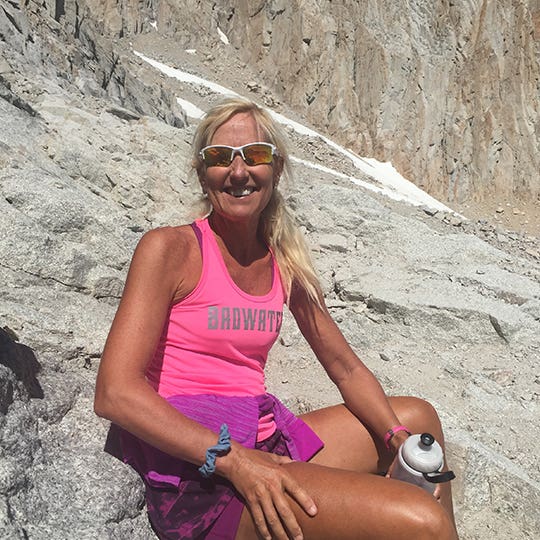 Amy Costa has a slightly different approach to her training since she resides in a part of Florida that is always hot and humid and works a job that is primarily outdoors. She loves the training routine for Badwater, the camaraderie of the event, and the memories she holds from previous times, such as her kids being her original crew members. Her number one takeaway from her 7 years of experience with this race is to not go out too hard, too soon, and to drink a ton of water in the first 10 miles. She states, "If you are not hydrated from the beginning, you will not make it to the end".
100-mile training weeks for Badwater usually begin in May for Amy. Since she already has a year-round base that includes trail runs, strength work, daily ocean swimming, and long runs, she only needs to focus on this event for 6-8 weeks. When it comes to heat training, during this time of the year, she works in 100% humidity outside all day long. For Amy, heat is more of a mental challenge and as long as she is taking care of herself, the heat is not a huge factor for her.
Another important aspect of this race is the gear that is used and worn due to the blazing sun, high temps and zero shade. It is important to have the head, back of the neck, and sides all covered with the least amount of sun exposure. Gundy wears the Injinji Ultra Compression OTC socks that go almost to the knee and longer shorts to leave the most minimal amount of bare skin possible. Loose flowing clothing with UPF is a must to create a comfortable environment and to prevent chafing. From experience, Gundy knows to pack 3-4 pairs of shoes, with two pairs being one size, and the others being a size bigger due to feet swelling from the heat. Amy makes sure that her crew has ice buckets and cold towels for her at the aid stations but is careful that the water only goes on her head and neck to prevent chafing on the body. She opts for wearing running skirts and changes them out about three times during the race, wears a long sleeve white shirt during the day, and a sports bra during the night.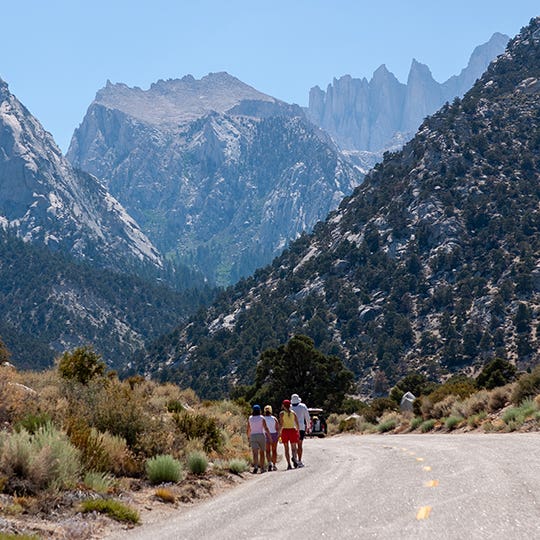 Due to the intensity of this race, many runners dream about competing in this event. The course covers three valleys and three mountain ranges with the last 12 miles being a steep ascent to the famous Whitney Portal at 8,360 feet. Amy's advice for runners on the fence - "Do it! It changed my life and inspired my kids and others. It isn't so much when you finish, but that you had the courage to do it."
Race day for these two amazing athletes will be from July 19-21 beginning at 11 pm on Monday. Follow us on Instagram for race updates and recaps, and be sure to read our next blog which will be from the perspective of our Team Manager on what it takes to be a pacer and crew at the World's Toughest Foot Race!
Inspired to run? Get after it with Amy Costa's top running sock choice for this year's race, the Women's Ultra Run No-Show!