For years, the Moab Trail Marathon has been recognized as the USATF (USA Track and Field) Marathon Trail Championships, an event that a Race Director must qualify for. This challenging course is all on trails, full of slick rock, ladders and ropes, multiple river crossings, culvers, and cave tunnels. Gorgeous views of the Red Rocks, Kane Creek Canyons and Canyonlands National Park make this event that much better. Although anyone can participate in this race, runners can only receive a title if they are a USATF member.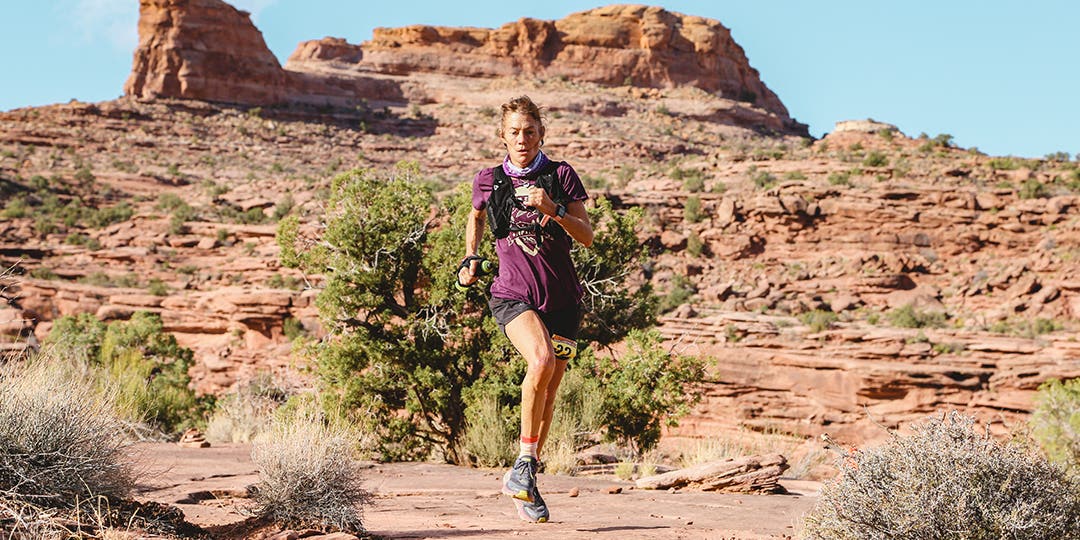 Team Injinji Anita Ortiz started running in high school but didn't start racing competitively until 2002 when she joined the USA team. Her strengths are running uphill, as she lives in Vail Colorado, where her husband is also the Race Director for the Vail Recreation Race Series. She is always training and can step into a race at almost any time for the marathon distance. Anita is no stranger to the ultra-distance though, as she does hold a 1st place win at Western States with a finish time of 18:23.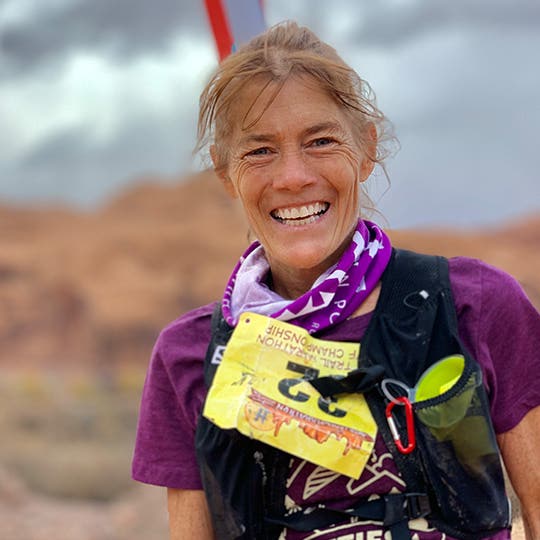 Leading up to the Moab Trail Marathon, Anita included in her training program back to back to back runs that consist of anywhere from 12-25 miles. She does one tempo workout a week, one hill climb workout a week and one speed workout a week, each having its own specific strategy and goal. Although she does weightlifting in the pre-season, she does more body resistance strength training exercises throughout the rest of the year.
Race day at the Moab Trail Marathon went well for Anita, but it wasn't her "best" race, as she has run this course faster in previous years. She started with the elite group, who took off super fast, but she was able to catch up and pass most of them later in the race. Unfortunately, additional time was taken when Anita bonked hard at mile 17, but with a refuel of electrolytes and nutrition, she was able to recover and keep pushing on. With a full roster of competitive runners, Anita finished strong with a final time of 4:50, which earned her a 1st place podium finish in the Masters Division.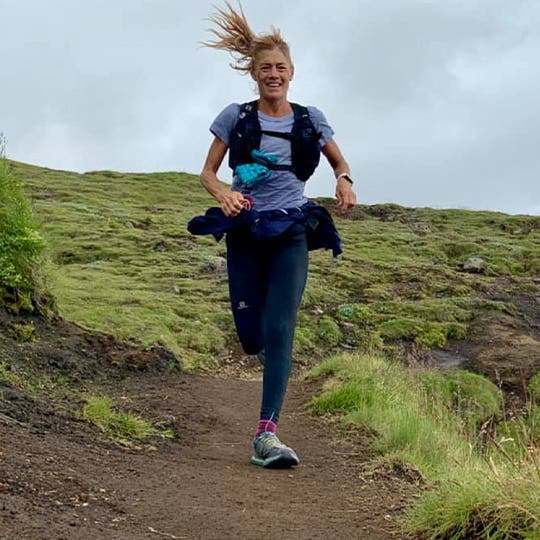 Anita is not done yet and still has more races and goals to crush later this year. She is looking forward to the Bear Ears 50 in Utah, Silverton Dirty 30 Ultra 100k, Javalina Jundred and has her fingers crossed for the Masters Mountain Championships in Austria.
Her final words of wisdom? "Halfway through a run, stop and look around and enjoy where you are and where your feet have gotten you. Run because you love to run."
Instagram @ortizruns