What is a Running Camp?
You may have heard of summer running camps for high school and college cross country runners, and some of you might have even attended these camps when you were younger. Aside from high school- and college-based camps, there are also a variety of "adult" running camps that come in the range of social runcation camps to do with your friends, camps more based on technique that are taught by professional runners and coaches to improve your running, and camps specifically for professional running teams.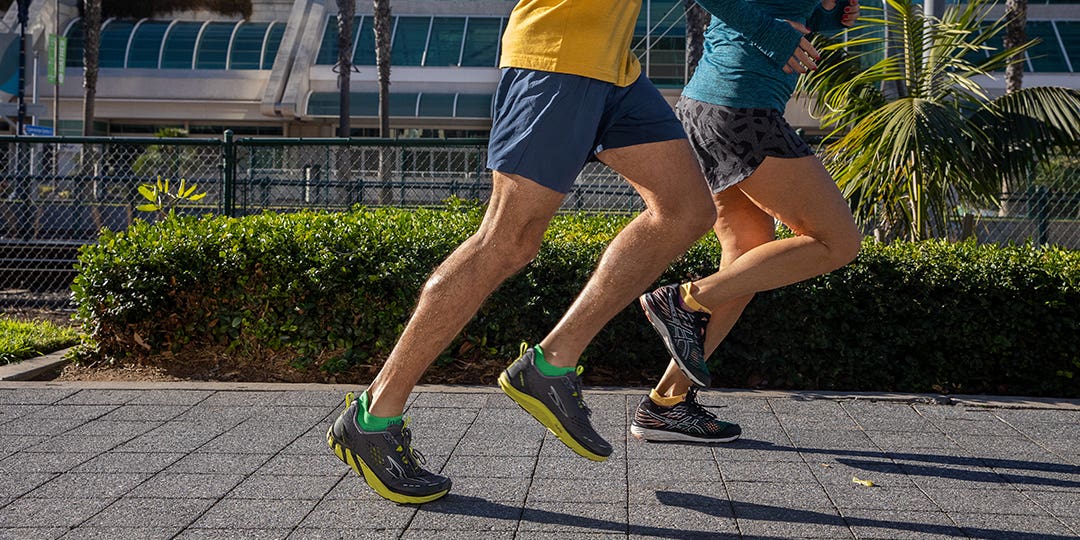 RunCations
Just like summer camp, these types of running camps provide a social atmosphere, can be as short as 3 days or as long as 7 days, are usually at a unique destination, and are all-inclusive. Lots of non-running activities are incorporated, guest speakers, nap time, and other luxuries. Geared more towards the beginner runner who is looking for a fitness vacation with a community of like-minded individuals, they are popular for "Girls Trips", and of course always include s'mores by the fire at night.
Camp Runabout is a 3-night Adult Running Camp held in the Pocono Mountains in Pennsylvania. Every morning starts with a group run and the day is filled with activities such as ziplining, yoga, arts and crafts, paddle boarding and so much more. Participants are put in cabins with bunkmates at a venue that is reserved just for them. What makes this camp unique are the guest speakers, such as Bart Yasso (retired Runner's World CRO), open bar happy hours, and themed nighttime entertainment.
Skilled Running Camps
For the more serious trail runner or ultra runner, a guided camp on technical trails and elevation would be better suited. Running camps of this sort usually include longer and more functional runs, nutrition workshops, race strategies and include bigger names in the ultra community. Some camps, that are on more remote trails in the wilderness, may even include activities such as navigation skills, trail maintenance, and map reading.
Former Professional ultra runner Rob Karr hosts a handful of ultra running camps in the Flagstaff, Arizona area that typically run 4-5 nights, with the last night being a dinner in his private home. His camps are small in size (no more than 11 runners), consist of a variety of runs at different altitudes, distances, and difficulty, and cover nutrition, stretching, and performance techniques in multiple workshops.
If being in the mountains is more your thing, the Max King Trail Running Camp is located at Mt Shasta. A more rugged area, this camp may be lower on the mileage side but does not lack on the education level. Unique activities at this camp introduce trail maintenance and trail etiquette, map reading and compass use, basic wilderness preparation, and navigation skills.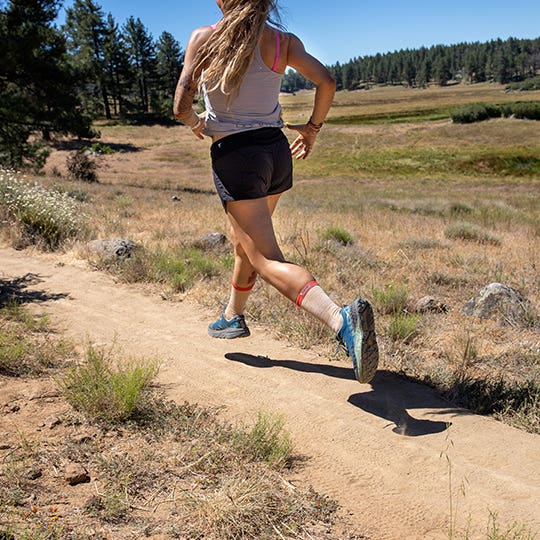 Professional Team Camps
Similar to other sports, such as football or baseball, professional ultra runners have team camps with big-name brands, where athletes get together not only to run some epic trails and mountains, but also to foster innovation of new products, inspire each other, and build relationships with their fellow team members. As this type of camp builds team comradery, it also gives the brand a chance to create content, do product testing, and get feedback for improvement.
Salomon Running held a few different events this year starting with the Salomon Running Camp in El Hierro followed by two additional Salomon Running Academy weeks in Moab, Utah. Both athletes and product designers gathered in El Hierro for some epic filming of running in some beautiful landscapes and terrain. Injinji athletes Courtney Dauwalter and Jeffrey Stern were both able to attend the Academy in Moab this year, which included mentoring and teaching techniques to other runners, training workshops, product testing, roundtable discussions, and strategized training runs such as one ascending day and one descending day. Other fun activities consisted of hiking, swimming, and a racecourse that was set up on the final day to apply what was learned throughout the week.
Ready to Sign Up?
When researching which camp might be the right fit for you and your goals, it's worth noting the price tag can be similar to that of a multi-day vacation. There are a lot of logistics to organize these "RunCations" which include permits, securing a venue, accommodations, transportation, meals and snacks, guest speakers, and coaches. Furthermore, responses received from attendees usually describe their experience as invaluable and well worth the cost. Participants not only walk away with a vacation, but also new friendships, tips and techniques, education, inspiration, and long-lasting memories.
Get outfitted for your next Running Camp experience.