Ever wondered what it takes to win the oldest 100-mile race in the world? For 2018 Western States 100 winner, Courtney Dauwalter, it involved mental toughness, a positive attitude and the power of mashed potatoes. The first-time Western States competitor took a few moments to chat with us about what drew her to the race and her experience running this historic course.
Why Not?
After talking to Courtney, her relaxed and positive attitude about running 100 miles (and going through life) is one of the things that seemed to carry through everything she does. The ultra runner clearly has the adventurer spirit, greeting challenges and new experiences with a grateful excitement and desire to do and see more at every turn.
When we asked Courtney why she chose to run Western States, she talked about the history of the course, as well as the opportunity to compete against some of the best in such a beautiful location. "It's point-to-point, so it's a cool adventure where you're actually going somewhere, which can be a novel thing in an ultra marathon. And honestly, why not?" she said. It doesn't hurt that her "just keep running" mentality helped her win this year's race. An impressive feat for a newcomer. Why not, indeed!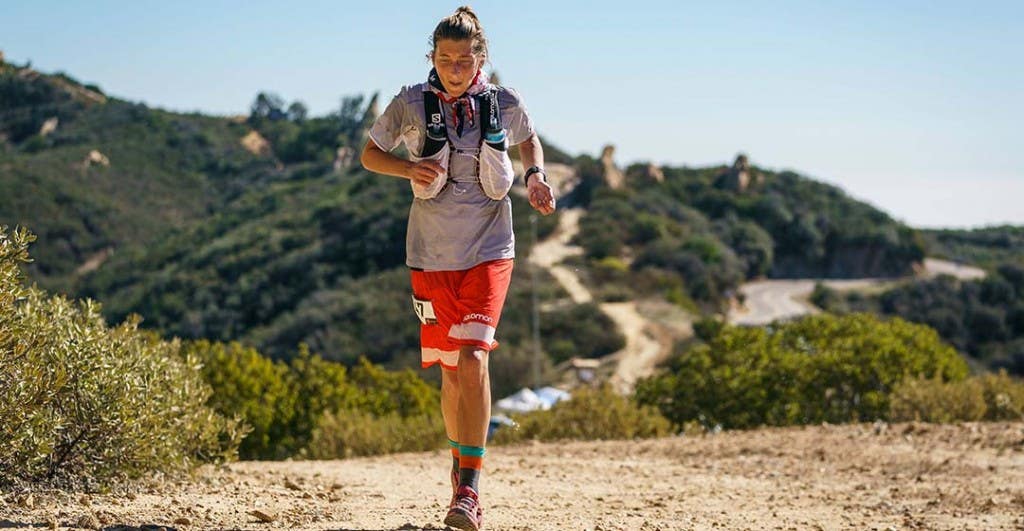 Hot, Hot, Hot
This year's Western States 100 lived up to its sweaty reputation, with temperatures reaching nearly 100 degrees at midday. But that didn't stop competitors like Courtney from lining up and racing! Because of the heat, hydration and staying cool became a key ingredient to just moving forward. The race director ordered in nearly 65 lbs of ice per runner, just to help keep the competitors safe and as cool as they could manage.
When we asked Courtney what her favorite part of the race was, she of course gushed about the fact that everything was the best, but in particular, she couldn't have done it without the fantastic aid stations. Beyond supplying water, ice and the other race necessities, the people working the stations gave each runner, and especially Courtney, a boost on the grueling trail.
With a cheering squad and spectators literally camping out to see the runners, the aid stations became something to look forward to. "They were a fantastic beacon of joy in the middle of nowhere," she described.
The Power of Potatoes
Did you know mashed potatoes are magical? We do, and so does Courtney! The nutrient rich food (with a bit of extra salt and butter) is the on-course fuel of choice for this ultra runner, when the trail hits 100km or longer. "It's just a good source of all sorts of things that are required," she explained, laughing a little. "Potatoes are underrated!"
The Awe of the Experience
At the end of the day, Courtney was just in awe of her luck, to be able to take part in the Western States experience.
"I was just so excited to be there, that any time there was a tough stretch, I was like 'just keep moving, you're fine, look at where you are. Look at what you get to do today.' Keeping that perspective helped me a lot, in accepting that running 100 miles is tough no matter how you spin it," explained Courtney. "But it's also pretty cool to be able to do something that I love for an entire day. And that's my only job for the day, to keep running, which is a pretty unique and special thing to get to take part in."
As soon as she was released after winning, she found her crew and her husband and they settled in to have a beer together. "We just soaked it all in," Courtney said with a smile.
Courtney is taking it easy for a bit, taking a month off before her next few short races, then looking ahead to the Tahoe 200 in September. We know her attitude, hard work and dedication to enjoying every bit of the race will take her far, and we wish her luck!