Engineered For Hikers
Injinji always strives to provide the best socks for all athletic activities. This innovative two-sock system combines the benefits of our trusted Liner with an optimized outer sock to provide ultimate comfort, protection and freedom for days on the trail.
The Liner
One of our oldest and most popular socks for hikers, the Liner is the ultimate baselayer for hiking adventures. The five-toe sleeve design eliminates blisters and allows for total foot utilization. Plus, the lightweight material won't bunch or slip while you're on the move.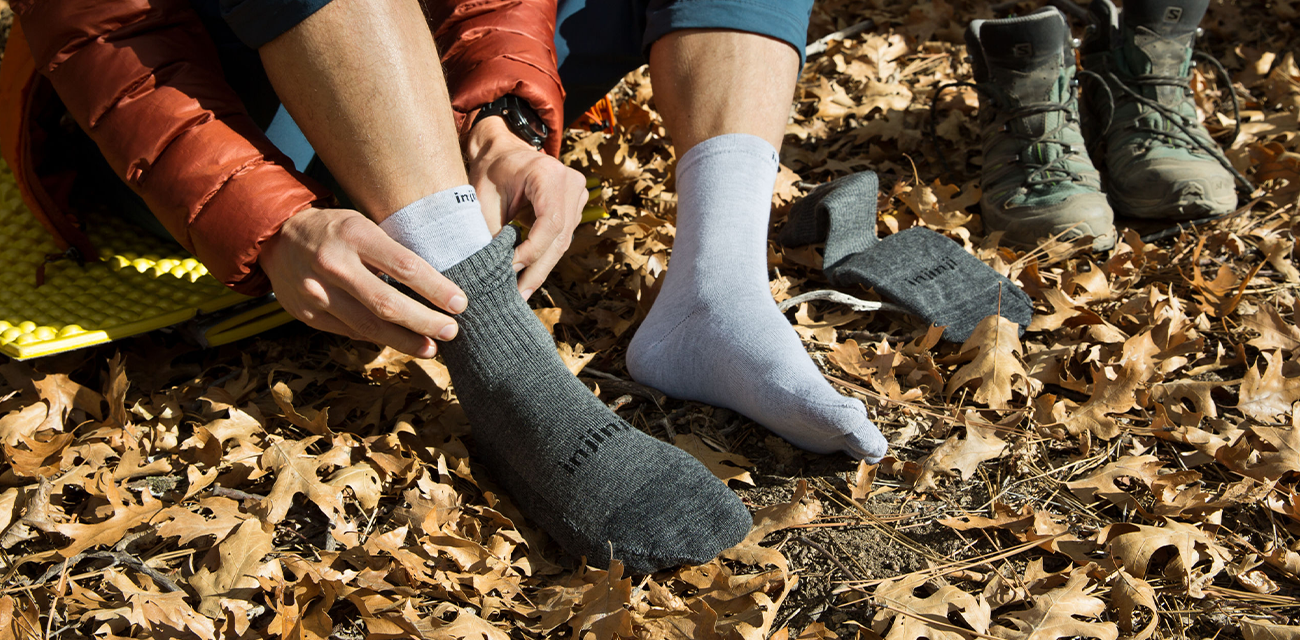 The Hiker
This outer layer mirrors the outline of your toes, providing the correct amount of room without restricting or bunching. For increased cushion and protection, the bottom of the footbed features additional terry to keep your feet comfortable mile after mile.
The Liner + Hiker is available in both Men's and Women's specific sizing. Only want the Hiker? Not a problem, the Hiker is sold separately. Happy exploring!