Unisex Sizing Guide
US
UK
EU
JP

SIZE




S

MEN


5-7.5

WOMEN


6-8.5
4-6.5
37-40
23-25cm

M

8-10.5
9-11.5
7-9.5
40.5-44
25.5-27cm

L

11-13
12+
10-12
44.5-47
27.5-29cm

XL

13.5+
12.5+
47.5+
29.5+cm
Women's Sizing Guide
US
UK
EU
JP

SIZE




XS/S

5-8.5
3-6.5
35-40
21.5-25cm

M/L

9-12
7-10+
40.5-44.5+
25.5-27.5+cm
Kids Sizing Guide
US
EU

SIZE




S

9-11.5
26-28

M

12-2.5
29-32

L

3-6
33-36
Product Details
Everyday versatile, this is a great sock that's barely there to pair with your low-cut shoes. The patented five-toe design becomes part of your foot, freeing your toes to splay comfortably and align naturally while protecting them from the friction that can lead to blisters. Lightweight means cool and breathable, and a streamlined profile that fits under any shoe without bulk or bunching. And we designed it not to slip with a silicone tab on the inside heel, so your sock stays put all day long.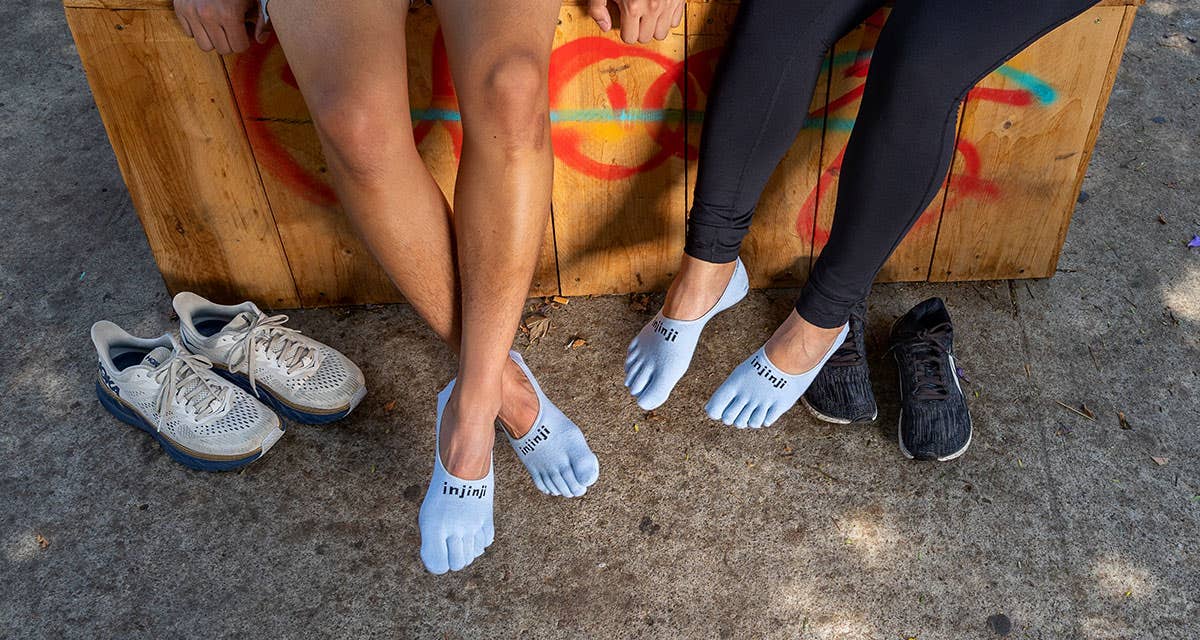 Features & Benefits
200 Needle Count

The more needles, the better. 200 Needle socks are lightweight, sturdy and durable.

Better Grip

Injinji socks allow for better gripping and balance inside your shoe.

Blister Prevention

With each toe protected, skin-on-skin friction is completely eliminated protecting your foot from blisters & just as important, hotspots.

Moisture Management

Each toe is wrapped in sweat-wicking material so your foot will be drier and therfore more comfortable than in traditional socks.

Total Foot Utilization

When your toes are separated, properly aligned, and splayed it distributes your weight evenly which allows your entire foot to be engaged in any athletic activity.

Fiber Content

Fiber content: 86% CoolMax EcoMade® 12% Nylon 2% Lycra®

Heel Grip

Silicone grip in the inside of the sock at the back of the heel to prevent the sock from slipping.
Wash & Care
Are your Injinji's dirty after a grueling run through the mud? It's time to wash them! To extend the life of your socks, we recommend washing all Injinji socks on delicate with cold water, followed by line drying.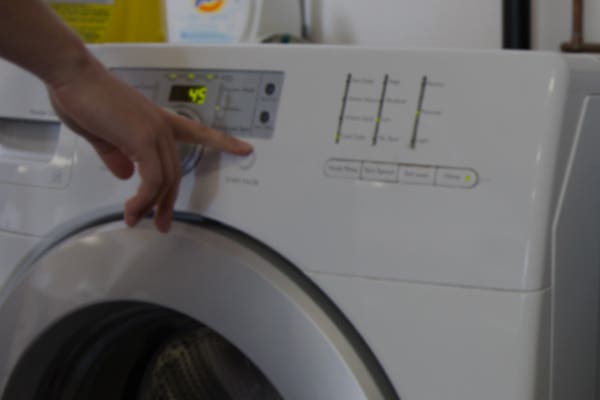 Machine Wash
For best results, we recommend washing your Injinji socks on delicate in cold water.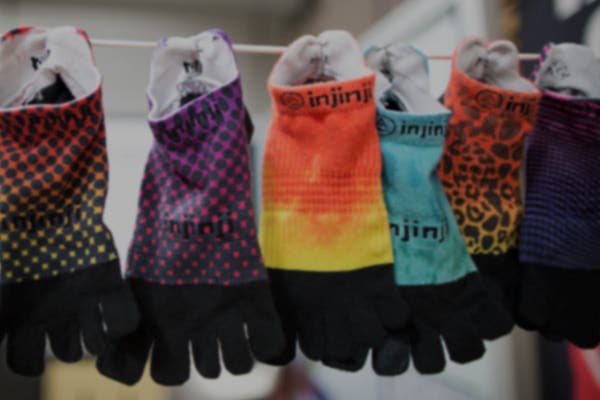 Line Dry
Line dry your Injinji socks to extend their lifetime.