Spectrum Trail Midweight Mini-Crew
Unisex Sizing Guide
US
UK
EU
JP

SIZE




S

MEN


5-7.5

WOMEN


6-8.5
4-6.5
37-40
23-25cm

M

8-10.5
9-11.5
7-9.5
40.5-44
25.5-27cm

L

11-13
12+
10-12
44.5-47
27.5-29cm

XL

13.5+
12.5+
47.5+
29.5+cm
Women's Specific Sizing
US
UK
EU
JP

SIZE




XS/SM

5-8.5
3-6.5
35-40
21.5-25cm

MD/LG

9-12
7-10+
40.5-44.5+
25.5-27.5+cm
Men's Specific Sizing
US
UK
EU
JP

SIZE




SM/MD

5-10.5
4-9.5
37-44
23-27cm

LG/XL

11-13+
10-12.5+
44.5-47.5+
27.5-29.5+cm
Product Details
This sock is made for those who love running on nature's unpaved paths. Our Spectrum Trail Midweight Mini-Crew socks are engineered for uneven and unpredictable terrain and allow the entire foot to perform naturally. The colorful double cuff, unique to our Spectrum Trail Mini-Crew series, provides a snug fit around the ankle to keep dirt and debris out. COOLMAX® effectively wicks away moisture from the foot and between the toes and a mesh top allows breathability for your feet to stay dry and cool. Features & Benefits
Blister Prevention

With each toe protected, skin-on-skin friction is completely eliminated protecting your foot from blisters and hot spots.

Moisture Management

Each toe is wrapped in sweat-wicking material so your foot will be drier and therefore more comfortable than in traditional socks.

Total Foot Utilization

When your toes are separated and properly aligned, this allows your entire foot to be engaged in any athletic activity.

Mesh Top

Provides maximum breathability and ventilation on the top of foot.

Protective Cushion

Extra cushioning on the footbed to increase foot comfort.

Double Cuff

A thicker cuff to hold the sock comfortably in place while reducing chafing.

Fiber Content

Fiber content: 66% CoolMax EcoMade® 28% Nylon, 6% Lycra®
Wash & Care
Are your Injinji's dirty after a grueling run through the mud? It's time to wash them! To extend the life of your socks, we recommend washing all Injinji socks on delicate with cold water, followed by line drying.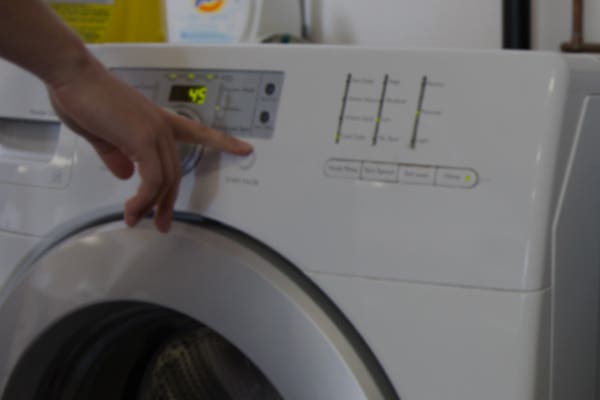 Machine Wash
For best results, we recommend washing your Injinji socks on delicate in cold water.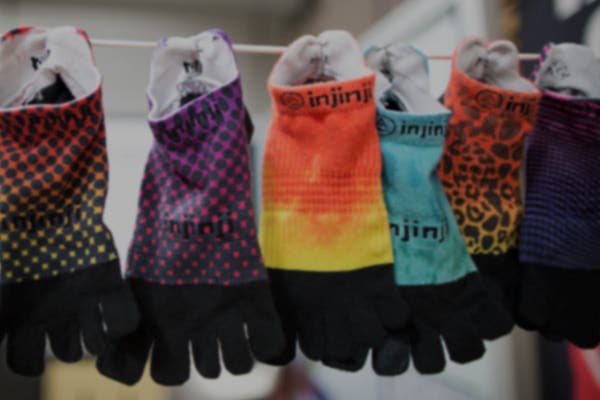 Line Dry
Line dry your Injinji socks to extend their lifetime.