Everyday Lightweight Crew
Unisex Sizing Guide
US
UK
EU
JP

SIZE




S

MEN


5-7.5

WOMEN


6-8.5
4-6.5
37-40
23-25cm

M

8-10.5
9-11.5
7-9.5
40.5-44
25.5-27cm

L

11-13
12+
10-12
44.5-47
27.5-29cm

XL

13.5+
12.5+
47.5+
29.5+cm
Women's Specific Sizing
US
UK
EU
JP

SIZE




XS/SM

5-8.5
3-6.5
35-40
21.5-25cm

MD/LG

9-12
7-10+
40.5-44.5+
25.5-27.5+cm
Men's Specific Sizing
US
UK
EU
JP

SIZE




SM/MD

5-10.5
4-9.5
37-44
23-27cm

LG/XL

11-13+
10-12.5+
44.5-47.5+
27.5-29.5+cm
Product Details
The official arrival of the Trident and Argyle is here! Check out our brand new sock designs featuring a soft cotton feel and bright, vibrant colors for every day wear in the office, around the house, or on-the-go. The Everyday Lightweight Crew is not your ordinary everyday sock. Built to handle your day job's demands, you get our patented toesock freedom and the soft, cool, breathable comfort of 200-needle fine knit cotton. Nylon fibers improve durability and moisture management, and Lycra® adds stretch to hold the fit. Whether you're crunching data at your desk, running to catch the bus, or grinding through an ultra long meeting, your feet will feel great – and look great, too. Features & Benefits
200 Needle Count

The more needles, the better. 200 Needle socks are lightweight, sturdy and durable.

Arch Support

Supportive band that offers a secure and stable fit.

Blister Prevention

With each toe protected, skin-on-skin friction is completely eliminated protecting your foot from blisters and hot spots.

Moisture Management

Each toe is wrapped in sweat-wicking material so your foot will be drier and therefore more comfortable than in traditional socks.

Total Foot Utilization

When your toes are separated and properly aligned, this allows your entire foot to be engaged in any athletic activity.

Fiber Content

Fiber content: 54% Cotton, 41% Nylon, 5% Lycra®
Wash & Care
Are your Injinji's dirty after a grueling run through the mud? It's time to wash them! To extend the life of your socks, we recommend washing all Injinji socks on delicate with cold water, followed by line drying.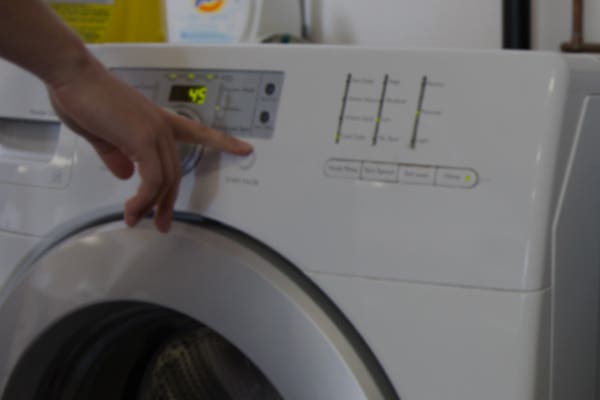 Machine Wash
For best results, we recommend washing your Injinji socks on delicate in cold water.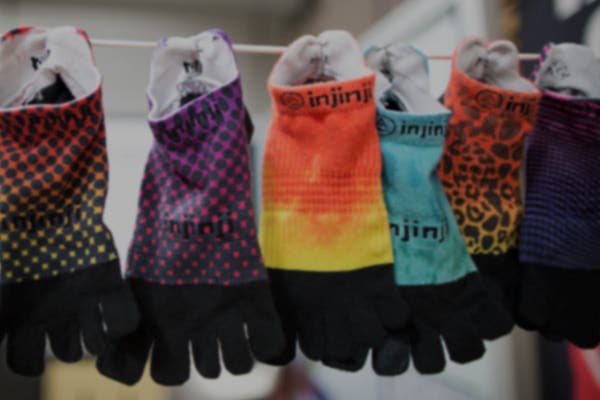 Line Dry
Line dry your Injinji socks to extend their lifetime.