Are you on the hunt for the best gift for runners or workout enthusiasts in your life? Look no further! We've curated a selection of thoughtful, yet practical, workout gifts tailored to different athletes. These are the perfect gifts for people who workout, like to stay active, or are dedicated runners, whether they are conquering the pavement or exploring rugged trails. For those looking to add a touch of comfort and style to their fitness routine, our running sock gifts are an excellent choice.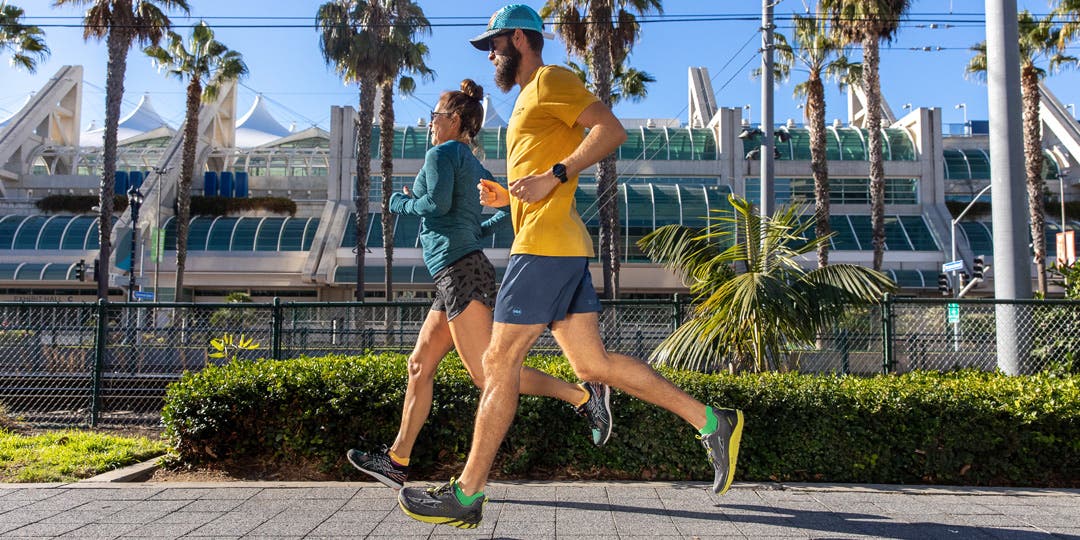 The Best Gifts for Road Runners
Road running is a sport that typically involves running on pavement in urban areas. Road runners may train for races like a 5K, 10K, half-marathon, or marathon. As an extremely disciplined activity, road running demands the right gear for optimal comfort and performance. We've compiled the best list of unique gifts for runners including sock gift ideas and fun accessories to ensure they're well-equipped for their workouts.
Injinji Gifts For Road Runners
Run Series: These are hands down the best toesocks for road running! Injinji's versatile running socks leverage our patented five-toe technology to keep each toe separate, eliminating the friction that causes blisters. Allow your toes to splay and align naturally while staying dry, supported, and comfortable on any run.
Active Cap: Designed with runners in mind, the Injinji Active Cap offers lightweight protection with breathable ventilation to keep runners cool and dry on long, sunny days. With an adjustable buckle closure to fit most sizes, it's the perfect running companion!
Sunglasses: The best runner gifts are weather-resistant – and the Injinji x Knockaround Premium Sport Sunglasses were made for outdoor activities. These shades are lightweight and comfortable, with impact-resistant polarized lenses. The rubberized frames and rubber nose pads ensure they stay put all day long!
Buff: A must for outdoor running! The Injinji Buff Multifunctional Headband offers lightweight sun protection that won't weigh you down. Plus, it wicks away sweat and odor to keep you cool all run long.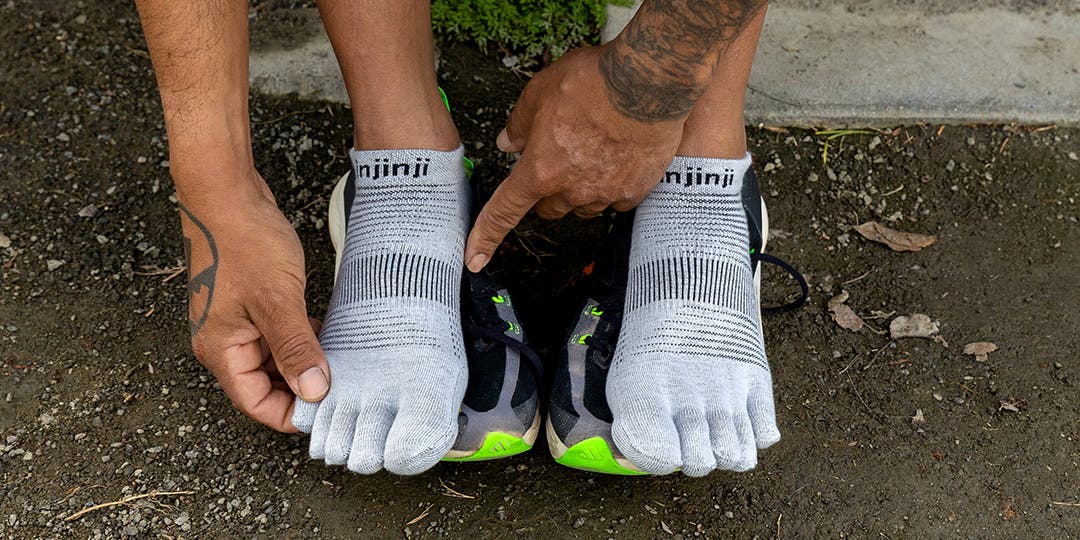 More Gifts For Road Runners
Running Belt: Help your runner effortlessly carry the essentials – phone, keys, some energy gels – while keeping their hands free. These lightweight, adjustable belts are designed to stay snug and secure during any run, making them a thoughtful and practical gift for any avid runner.
Handheld Water Bottle: Give the gift of hydration on the go with a high-quality, handheld water bottle. Designed for easy carrying and quick sips, it's a must-have for runners tackling any distance.
Bone Conducting Headphones: Revolutionize the running experience with headphones that deliver music through vibrations. With these headphones, ears stay open to ambient sounds for enhanced safety – perfect for runners who prefer to run before dawn or after dusk.
The Best Gifts For Marathon Runners
Marathon runners and ultra-marathon runners take the sport to the extreme. These endurance athletes spend hours on their feet while training and racing and require specialized gear to ensure they can go the distance in comfort. These marathoner gifts will be every long distance runner's dream!
Injinij Gifts For Marathon Runners
Ultra Run Series: The marathon runner in your life (and their feet!) will love these ultra running socks. Their midweight terry cushioning underfoot creates comprehensive shock absorption around each toe, to soften the impact encountered during long runs. And there's something for everyone – find them in No-Show, Mini-Crew and Crew heights.
Runner Series: Help your runner achieve maximum comfort while preventing blisters with our Runner series – perfect for training, racing, and even recovery days. The ergonomic design moves with your foot, and the Mini-Crew height seals out dirt and debris. Layering up with two socks doubles the comfort and protection.
Sweatband: The best ultra runner gift isn't complete without an accessory. The Injinji Sweatband stays snug, absorbs sweat, and lets you focus on the challenge ahead.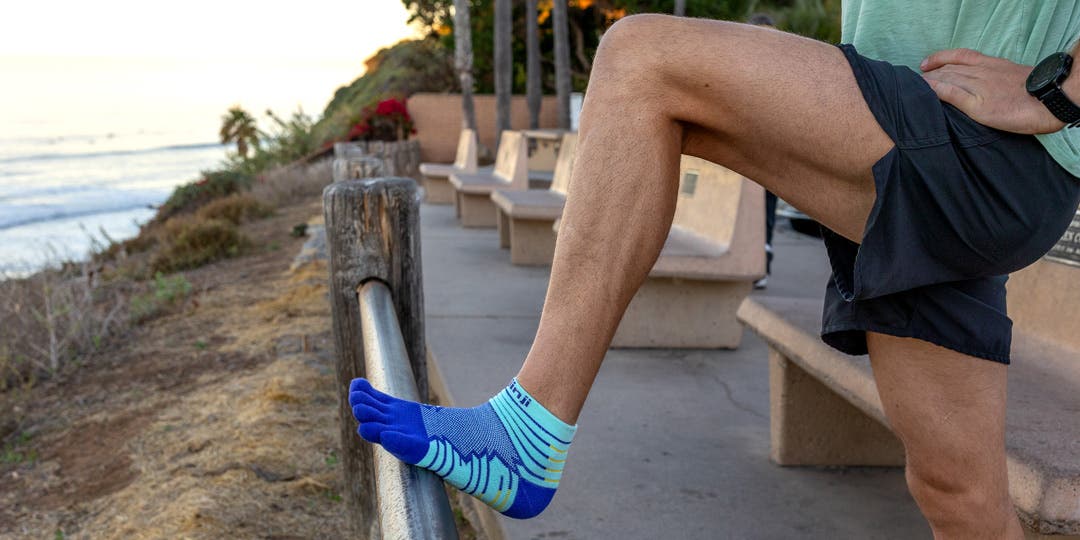 More Gifts For Marathon Runners
Energy gels: To sustain endurance during longer races, these are a must for quick and easily digestible energy boosts!
Hydration vest: Stay hydrated with constant access to liquids in a comfortable vest.
Anti-Chafing Salve: More movement equals more friction, help your runner avoid discomfort with products that heal and prevent chafing.
Offering to crew their next race: Give your runner the ultimate best ultra runner gift – support! Being part of their support team offers invaluable assistance and morale-boosting encouragement to enhance their race-day experience.
The Best Gifts For Trail Runners
Trail running takes place in outdoor settings, typically in mountainous terrain with significant elevation. Trekking through rugged landscapes requires gear that will withstand the elements and keep trail runners comfortable and safe. Here are the best trail running gifts for the adventurers in your life.
Injinij Gifts For Trail Runners
Trail Series: The best trail running socks are ones that block out debris on shifting terrain and allow your foot to gain control on narrow, uneven trails. These Injinji trail socks can handle any distance! Plus, they prevent pesky blisters from entering the equation with a five-toe sleeve design.
Outdoor Series: The best sock gift idea for longer adventures – Injinji socks made from Merino wool! They're soft, odor resistant, and naturally help regulate temperatures.
Gloves: You can't forget about the hands! For a little more protection from the elements – these gloves feature tech-friendly fabric to stay connected while on the go.
Headband: Complete their fit with an Injinji Headband! Ensure comfort and performance even during the most intense workouts, with full coverage on the ears, and a sweat barrier for the face. Whether it's a high intensity sprint up the incline or a serene mountain jog at sunset, this is the perfect finishing touch to any running ensemble. More Gifts For Trail Runners
Electrolyte Powder: Ensure your favorite trail runner stays fueled and hydrated during long, demanding races with electrolyte powder. These convenient, easy-to-carry packets can be mixed with water on-the-go, providing a quick and effective way to restore electrolyte balance and maintain optimal performance.
Sunscreen: Every trail runner needs a high-quality sunscreen to shield from harmful UVs. Opt for a sweat-resistant formula that won't run into their eyes or cause discomfort, on and off the trails.
Sun Sleeves: A thoughtful gift for cross country runners, sun sleeves offer both protection and comfort during those extensive training sessions under the sun. With a snug, yet non-restrictive fit, they provide added support to muscles, reducing fatigue and aiding in performance.
GPS Watch: Help your runner elevate their training and race experience with a top-notch workout gift: a GPS watch. This invaluable tool provides data on distance, pace, and routes for optimal performance.
The Best Gifts For Gym Workouts
Cross-training is a form of athletic training that typically differs from an athlete's daily sport. For runners, for example, the goal is to build strength in the gym to avoid injury on the track or trail. Cross-training is essential and often improves overall performance significantly! So, the right cross-training gear can make a big difference in the gym. We've come up with the best gear to enhance runners' workouts and help them stay injury-free!
Injinij Gifts For Gym Workouts
Sport Series: The Injinji Sport socks are the perfect sock gift for athletes with demanding workouts and training days. The Sport socks are soft, durable, and comfortable, to ensure every athlete can perform their best without blisters or sweat slowing them down.
Trainer Series: Injinji Trainer socks are the perfect gift for people who work out, not just runners! The five-toe design and low bulk cushioning offer the perfect amount of support to handle burpees, box-jumps, and everything in between.
Injinji x Pointe Studio Grip Socks: Know someone who is especially into yoga, Pilates or barre? Upgrade their studio wardrobe with the perfect workout gifts: Injinji x Pointe Studio grip socks. These socks feature innovative grip technology, and combine style with stability during dynamic mat movements to elevate every workout session.
Sweatband: Help them conquer the heat with an Injinji Sweatband. This comfortable, moisture-managing accessory is perfect for any workout. The Injinji Sweatband offers a secure and comfortable fit to allow athletes to stay focused and perform at their peak, no matter how intense the workout gets.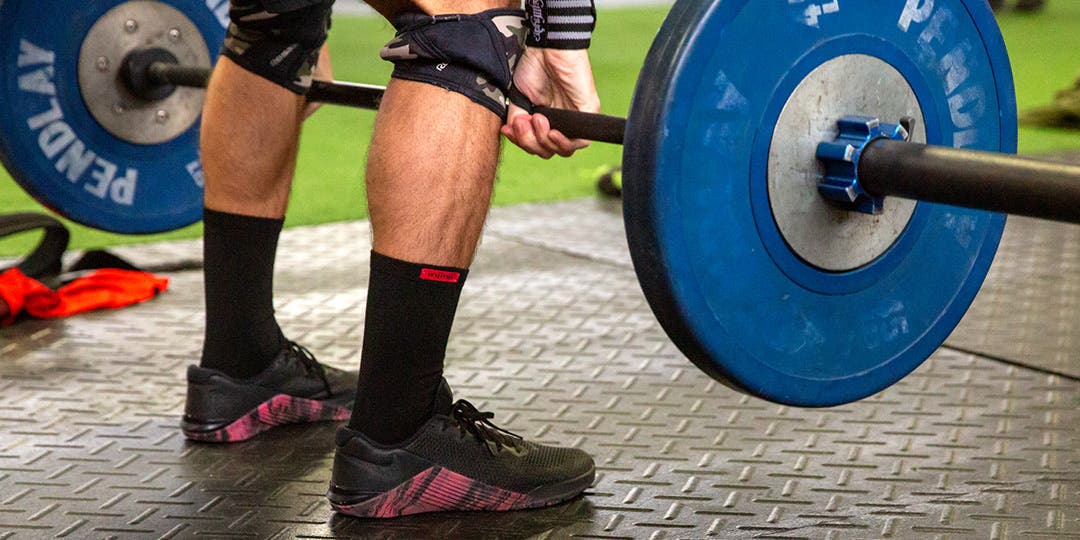 More Gifts For Gym Workouts
Sweat Towels: Elevate their workout experience with high-quality sweat towels to keep them dry and focused throughout their fitness routine.
Water Bottle: Hydration is key! Gift them a reliable water bottle to ensure they stay refreshed and energized during every workout session.
Foam Roller: Help them recover and prevent muscle soreness with a versatile foam roller, a must-have tool for any fitness enthusiast. Foam rollers help release muscle tension and allow athletes to wind down after an intense workout.
Yoga Mat: Treat them to a premium yoga mat! Providing the perfect foundation for their practice, whether it's yoga, Pilates, or other floor-based exercises, is the perfect workout gift for athletes.
Finding the perfect gift for runners or workout enthusiasts has never been easier. Our curated selection of runner gifts caters to various athletes, from road runners to marathoners, and trail enthusiasts to cross-trainers. From socks that prevent blisters to gear that provides protection and comfort, these gifts are designed to empower and elevate every workout.