If you're a fan of sunnier climates, you might be a little lost when it comes time to pack for a vacation to a snowy destination. Although it's wonderful to think about long, bright days spent on the ski slopes, or snowshoeing through sparkling winter terrain, there's something more important you need to consider: making sure you're prepared in terms of clothing. The same goes for native cold-experts who experience a blast of wintery weather in their own city and are not ready for long treks outdoors. If you're not equipped with the right gear, the ensuing cold might make you more than just a little uncomfortable – you could end up with varying degrees of frostbite, or in some severe cases, hypothermia. But these scenarios are easy to avoid – all it takes is a few tips and a little know-how, and you'll be safe and snug in your winter clothing, whether you're on snowy home turf or vacationing on the slopes.
In this e-book, we'll take a look at why it's important to dress properly for the snow, and we'll go over the three necessary layers to wear in cold, winter weather.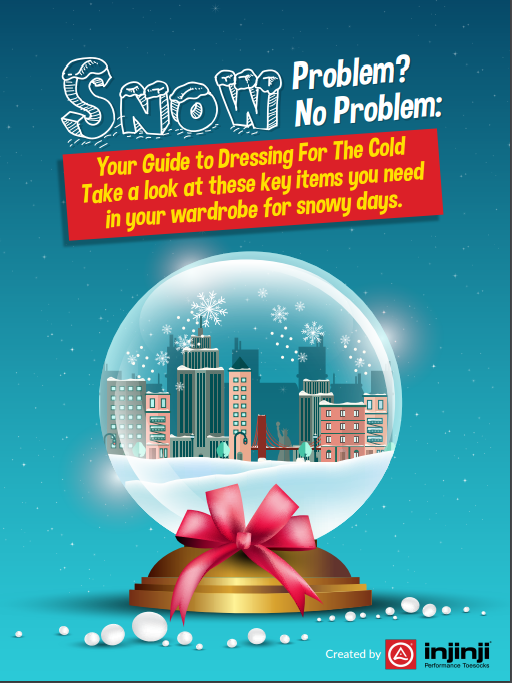 Download Snow Problem? No Problem: Your Guide to Dressing For The Cold to learn more about the key items you need in your wardrobe for snowy days.