Introducing Injinji's new Artist Designed series, socks intentionally designed by talented creatives who find inspiration in the natural world. Each pair of Artist Designed socks tells a story, tying into a theme chosen by the artist. The designs are created exclusively for Injinji, and the socks are Limited Edition—so don't wait to stock up!
The Canyons collection is the first in the Artist Designed series and was created by Idaho-based designer Kika MacFarlane. In this interview, Kika shares about her creative process, her relationship with nature, and how this collection came to be.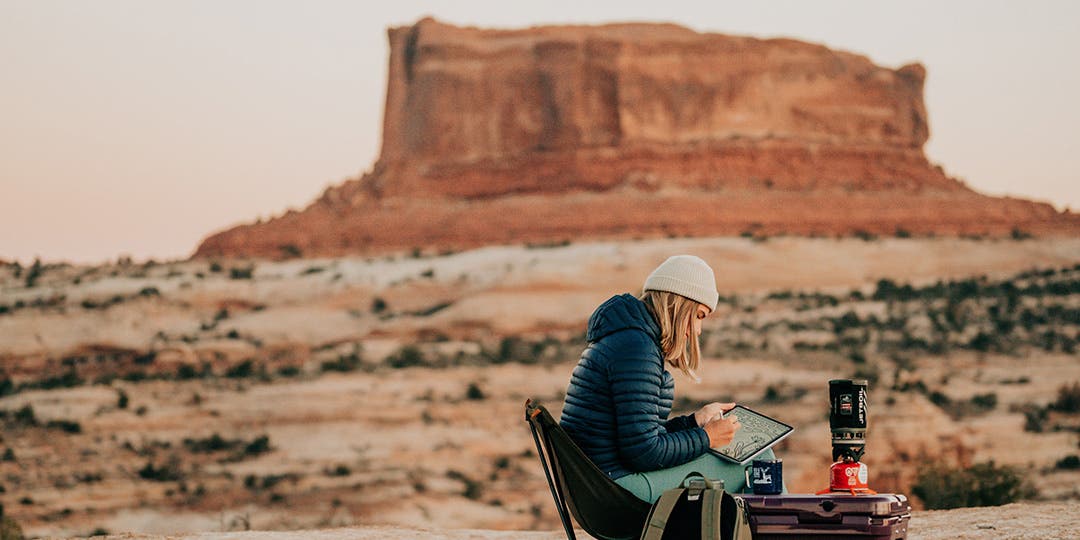 Interview With The Artist
Tell us about yourself.
I'm Kika MacFarlane – an artist, art director, and visual designer based in Ketchum, Idaho. Originally from Colorado, I received my design and liberal arts education in British Columbia, Canada, and then worked in-house on design teams for brands like Patagonia and Stio.
I now work as a freelance illustrator and artist, with clients like The New York Times, YETI, Target, Access Fund, and more. As an artist, my work focuses on activism in the outdoors - I'm super passionate about using art to advocate for conservation, public lands, and inclusivity in outdoor spaces.
I recently founded a creative studio, Two Toes, that provides art direction, visual design, and animation. When I'm not sketching or behind a screen, you can usually find me on a paddle board or pair of skis, depending on the season!
Can you share about your design process for this collection?
For me the first step is always a rough idea dump! I like to put as many ideas as possible down on paper - it always ends up a bit messy, but I find dumping everything I can think of without self-criticism is the best way to get started. Then I took my favorites and started to refine them, pulling out details and directions I liked.
Once I had concepts I liked and felt were varied enough, I pulled together a color palette to work within. I wanted the collection to be cohesive and speak to the Canyons theme, so colors are a big part of my process! I sourced a lot of colors from photos and moments in the desert and on the river.
At this point, I moved from paper to iPad, where I drew digitally on Procreate. Then I took my digital drawings into Adobe Illustrator, where I refined them further and made them into seamless patterns for socks! It was a really fun process, and I loved all the experimentation that happened along the way.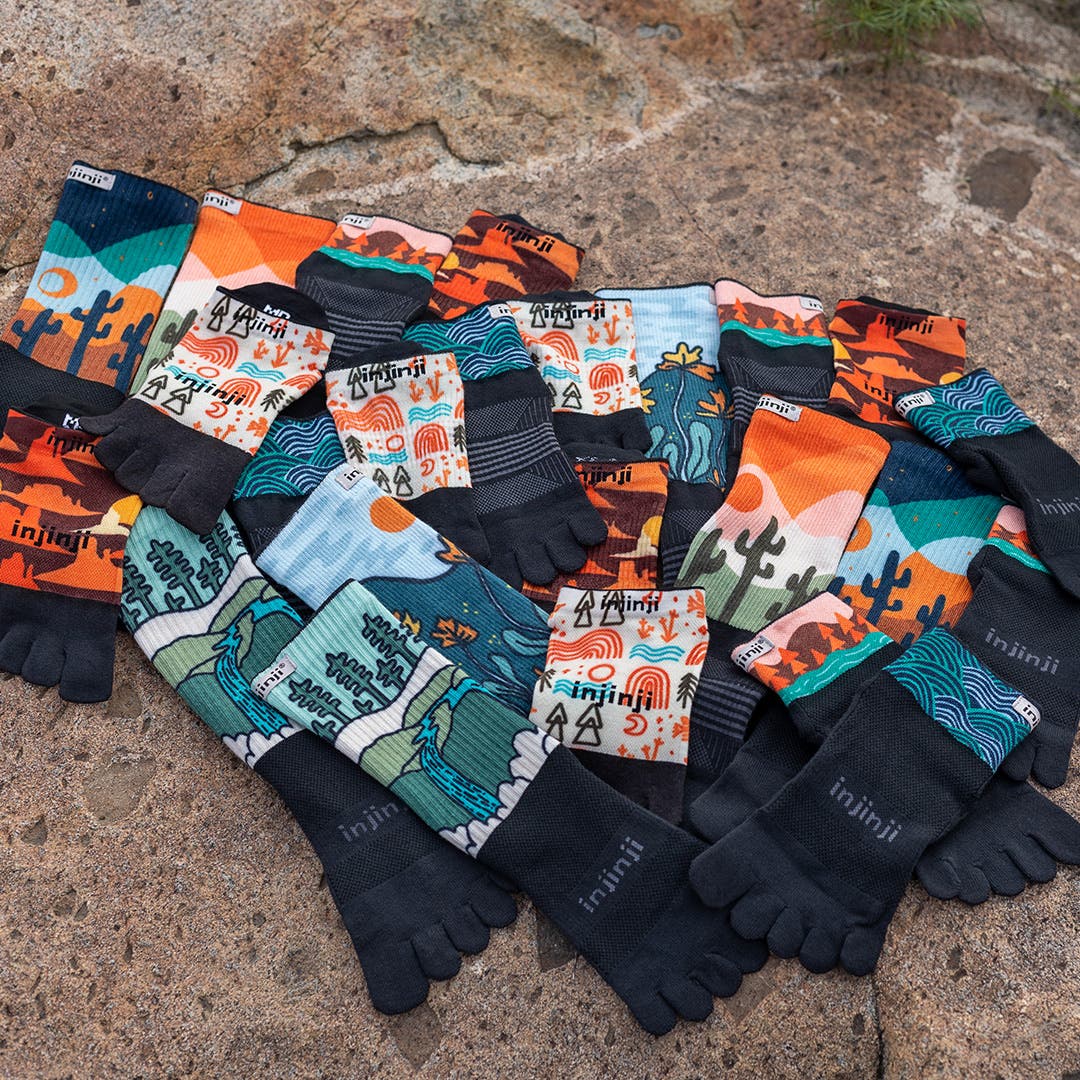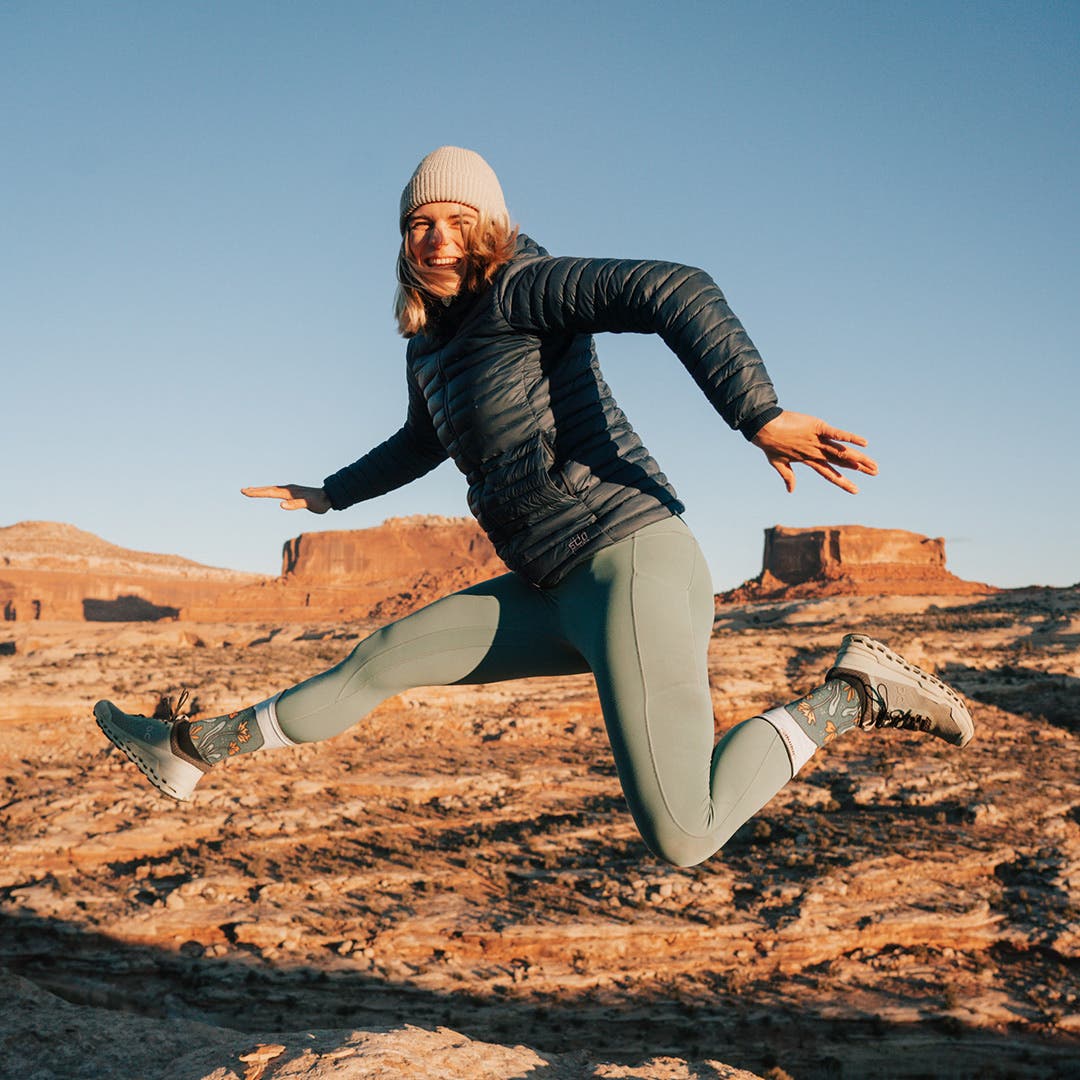 You chose the Canyons theme, is there a specific place you thought of when creating these? Can you share a memory from there?
Yes! The place that I sourced most of my inspiration from for this collection was Moab, Utah. As a child growing up in Colorado, we would make a family trip to the desert every fall. I have so many memories of exploring Arches National Park and Canyonlands National Park with my parents, and the awe I felt running around the valleys and mesas of that magical place.
Even today it's one of my favorite places to visit in the Fall and Spring for climbing, river activities, and simply exploring the diverse ecosystem and colors that make the desert so special!
Which design from the Canyons collection is your favorite and why?
My favorite has to be the Midnight and Sunrise socks. I absolutely love the color combos, and I'm happy with how the sky fades into different colors just like it does in the desert at those different times of day. I think the cactus silhouettes are really fun, and I love how the two designs feel like a set - I've been wearing both of them a ton!
If you had to choose a song or album to accompany this series, which would you choose?
Ooo, tricky question! I think I would have to pick Mountain Song by Mapache. Their unique sound has always felt like a warm desert day to me, and I think that's the feeling I was trying to get across in this collection.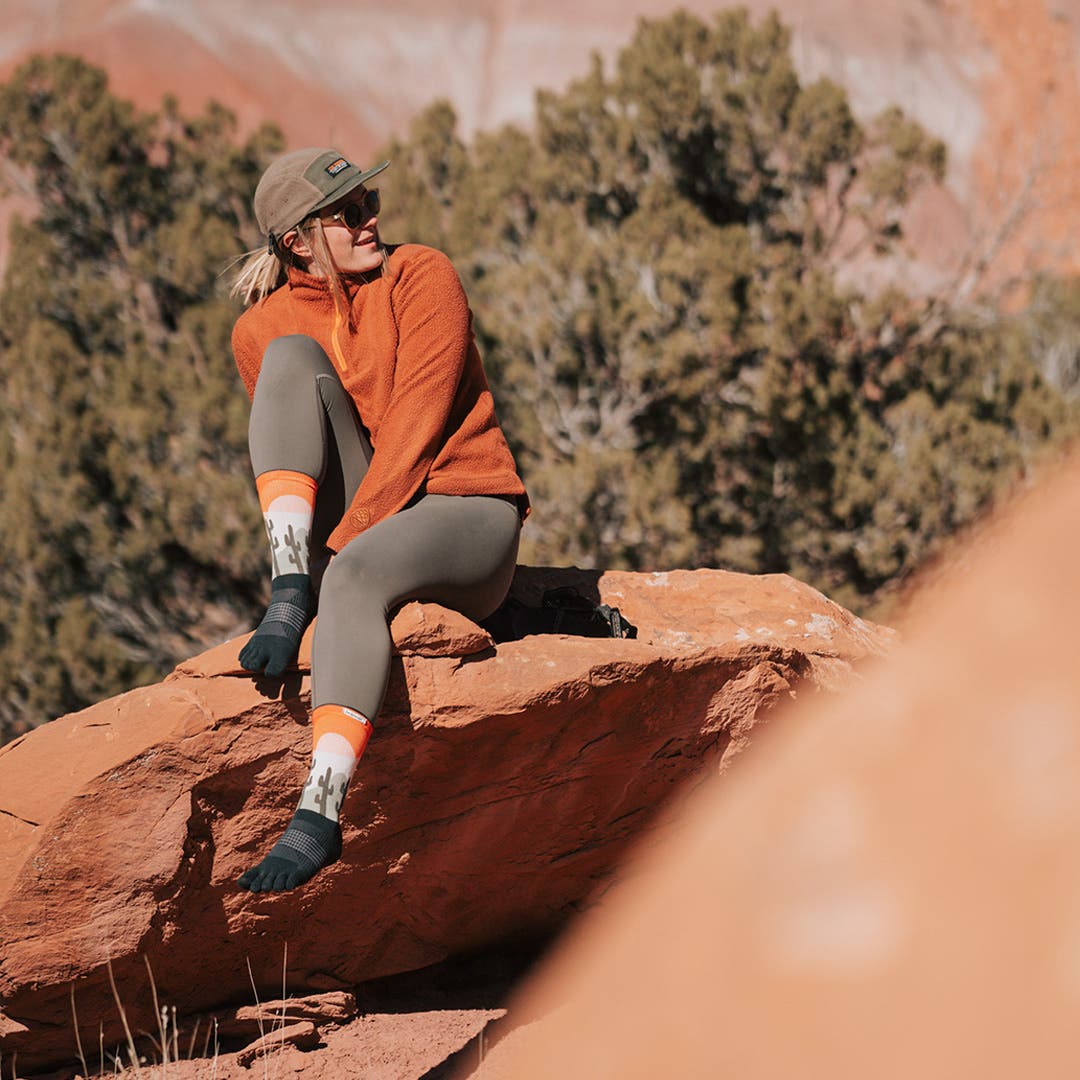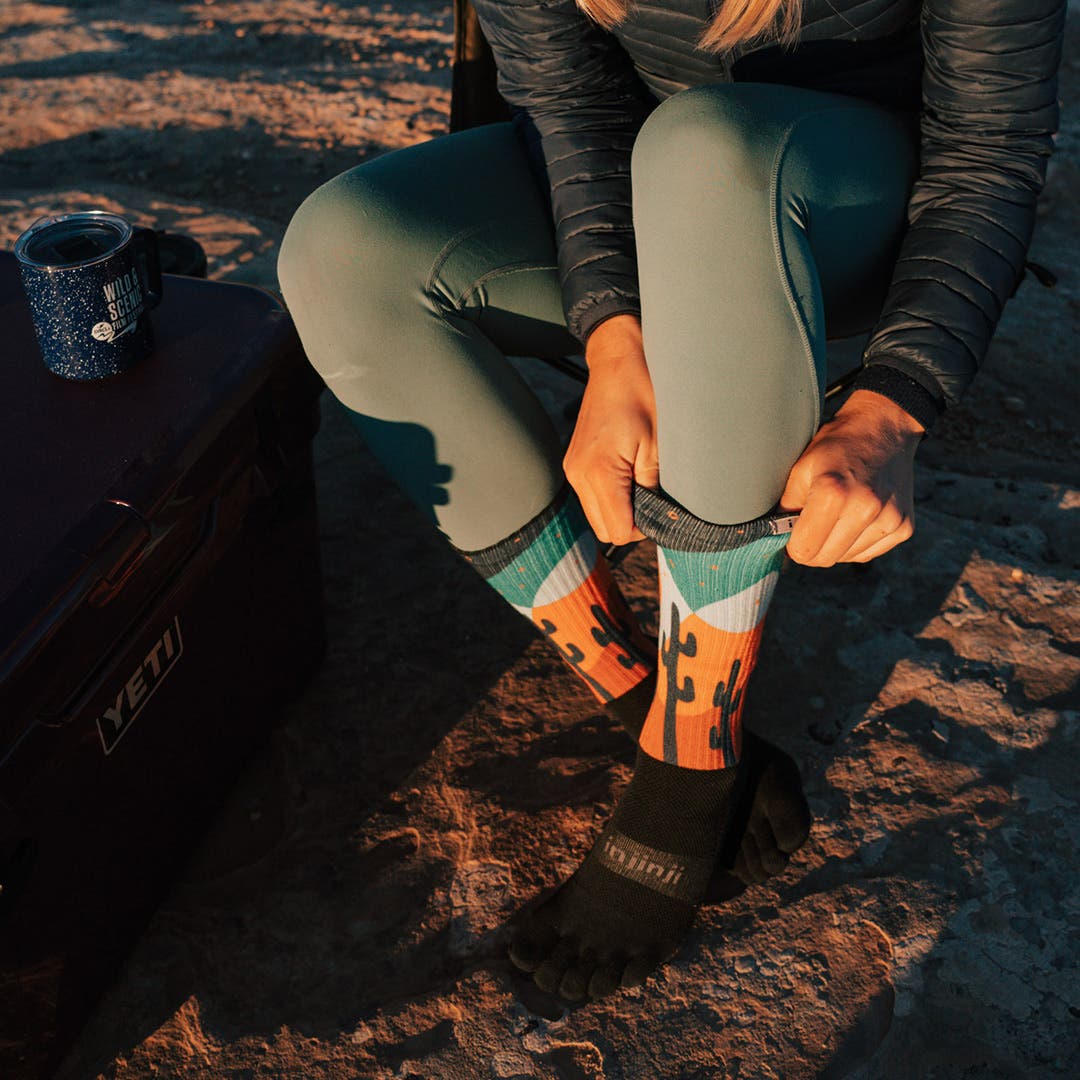 How were you first introduced to the outdoors and what draws you to creating art about nature?
I was lucky to grow up in a family that spent a lot of time outside. My parents are avid climbers and skiers, so from a young age, I learned how to do both and never really fell out of love with it!
I developed my own relationship with time spent outdoors when I moved up to Squamish, British Columbia, for university. My time spent in those mountains was really special, and it's where I first started turning my outdoor experiences into art!
For me, it's about expressing the feelings that I get outside into visual art. Every time I go outside, whether for a big adventure or just a neighborhood walk, I always find a new color palette I'm excited about, a new scene I want to draw, or just a newfound sense of inspiration.
What's your favorite way to spend time outside?
So tricky to narrow it down! In the summer I love to climb, hike, backpack, and do river sports, and I recently got into trail running which has been a blast. In the winter it's all about skiing for me - especially in the backcountry.
But I think in between all of it, my favorite moments are the ones after a big adventure, sitting on the tailgate of my truck or around a campfire, watching the sun go down. There's something so special about being outside at that time of day, especially when you've just finished a big adventure or are going to start one the next day.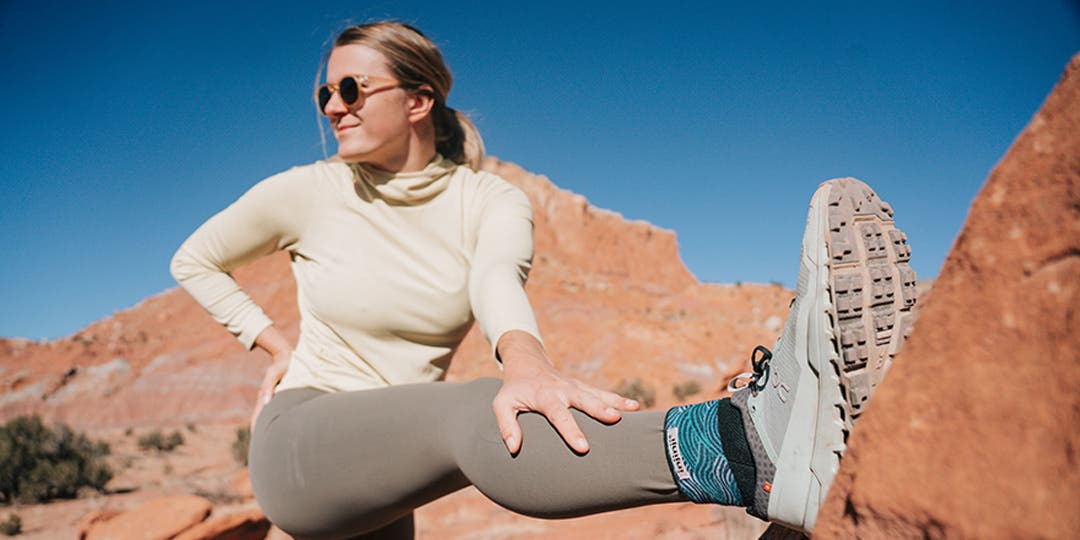 How did you get into illustration and design, and what has been the most fulfilling aspect of being an artist professionally?
I got into art and design in somewhat of a backward way! Growing up I loved making art, but I also was in love with math and engineering. It took me a long time to realize that art and design activate the same problem-solving side of my brain that math does and that pursuing art as a career is just as valid and important as pursuing something like engineering.
After I graduated with a liberal arts degree, I began working as a designer in the outdoor industry for brands like Patagonia and Stio. That's when I really fell in love with illustration and began developing my personal style, as not just a designer, but an artist too.
I'm now a full-time freelancer, and I definitely find the most fulfillment in getting to work on projects in my own art style such as murals, illustrations for apparel, and collaborations like this.
Do you have a motto or mantra that you live by in your creative life?
It's not necessarily a mantra, but my creativity principles are all about play and imperfections. I think art should be fun, experimental, and you should let yourself make a mess, make things you hate, make things outside of your style or your comfort zone, and you'll end up making things you love.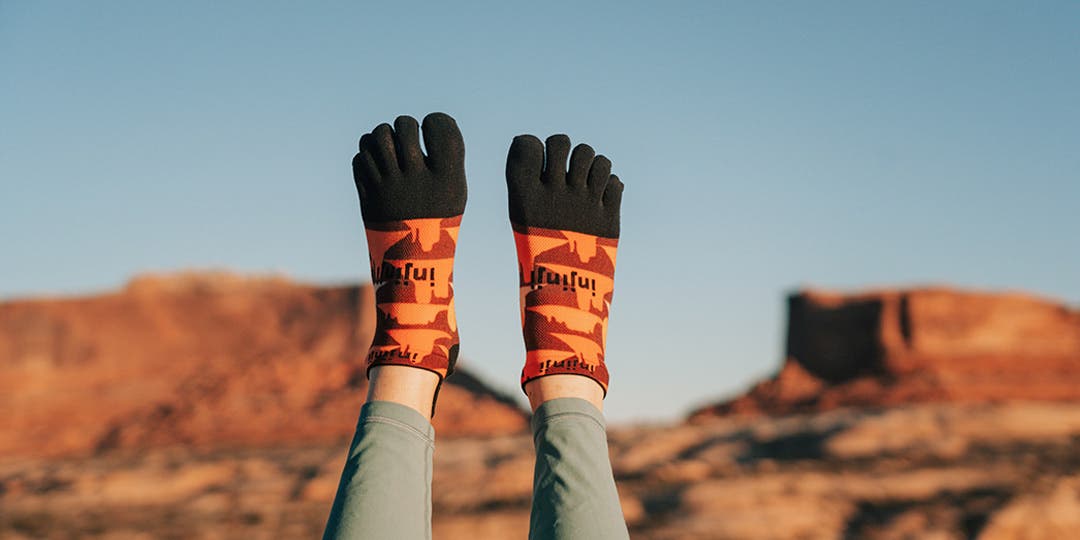 If people would like to follow your journey, where can they find you?
You can find me on Instagram @kikamack, and follow my new animation and design studio @twotoescreative.
Is there anything else you'd like to share with us?
Just how much I loved working with Injinji on this collaboration - and how I'm a total convert when it comes to running and hiking in toesocks from here on out! My toes are never going back.