It's our pleasure to introduce the newest member of Team Injinji, Jeff Browning! Jeff "Bronco Billy" Browning has run over 150 ultras and holds the third most wins for the 100-mile distance, including wins at Hardrock 100, Bighorn 100, HURT 100, San Diego 100 and many more.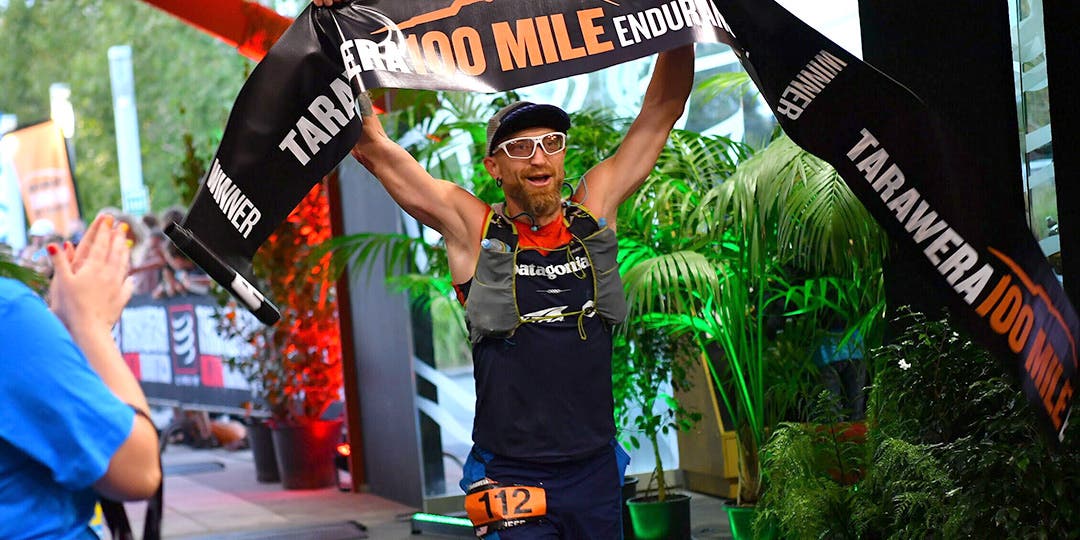 Coming from a mountain biking background, he was persuaded by a friend to run Oregon's Hagg Lake 50k in 2001. Jeff started training for his first 100 miler that same season, with his sights set on the 2002 Western States 100. Running Mt Hood 50 landed him a ticket into the lottery for Western States, obtaining entry on his first attempt. Jeff finished the 2002 race with a sub-24 hour performance. He then had to wait 14 years to get back into the race. Upon his return to Western States in 2016, he landed a third place podium finish. The same year he set "The Double" record for running both Western States and the Hardrock 100, a mere 19 days apart. He's now compiled 4 consecutive Top 10 Western States finishes — all in his late 40s. Jeff will be 50 for the 2022 event, and has his sights set on the States' 50-59 record.
His most recent conquest was in April of 2022, when Jeff took on an incredible feat of strength and endurance by scoring the FKT for the Grand Canyon 2xR2R2R at 17 hours and 55 minutes. He began at the South Rim, ran to the North Rim, headed back to the South…and then did it all over again. Watch the short documentary about Jeff's experience, created by The Juniper Lab.
Additional race wins for Jeff include three Bighorn 100 wins, Ozark 100, Wasatch 100, and two Bear 100 wins and many more. Notably, while battling a record-breaking heat wave and 95% humidity on his way to winning the 2007 Arkansas Traveller 100, Jeff experienced gruesome blisters with the wool socks he was wearing. It was then that a local celebrity runner Po-Dog (Robert Vogler) recommended he wear Injinji's, and Jeff has been wearing them ever since.
Not only does Jeff hold an impressive ultra resume, but he is also an endurance running coach, who works with all abilities of runners, as well as elite athletes such as Mike McKnight. With his marketing and graphic design background, and over twenty years of ultra experience, his company GoBroncoBilly Endurance Coaching provides athletes with custom training plans and race strategies to help them be more tactical, efficient and perform at their highest potential. Some of his coaching philosophies include volume block training, back to back long runs, strength and mobility training, ancestral eating and fat adaptation, foot and toe mobility, and natural foot movement.
Follow Jeff on Instagram @GoBroncoBilly and watch as he continues to tackle hundos and begins to compete in 200 miler events including the Bigfoot 200 later this year. Time to giddyup!