Dear Canadian lovers of toesocks—you explorers of the natural world, pushers of boundaries and activity enthusiasts—we have good news for you… Injinji is officially coming to Canada!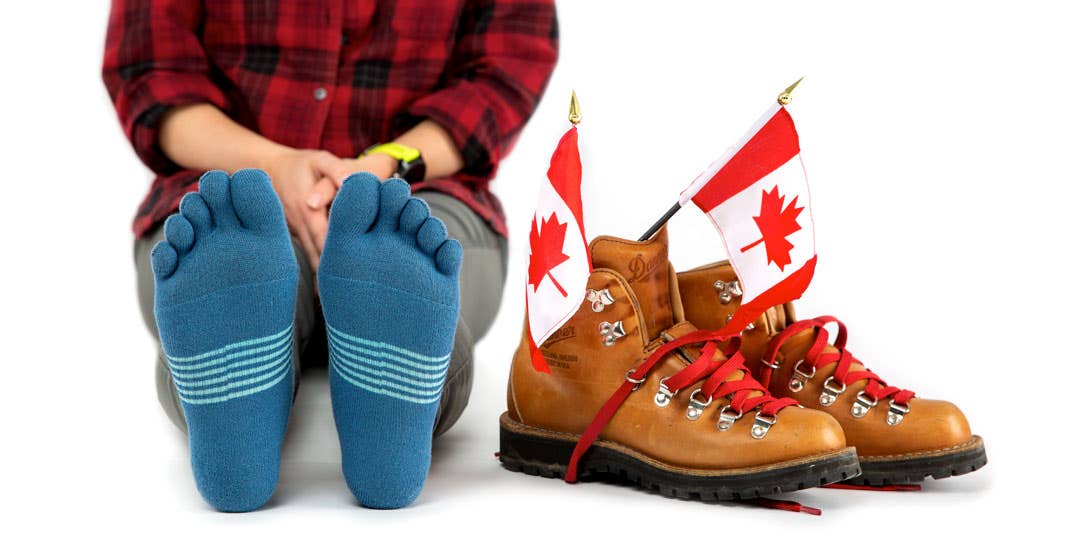 We're always asking for feedback from every athlete that loves Injinji, and over the years you gave us the honest truth: it bums you out that we weren't able to ship your toesocks to you in the comfort of your wonderful, Canadian homes. Whether you emailed our customer service department, responded to a social post, talked to one of our team in person or sent a carrier pigeon, we heard you loud and clear. It's time for Injinji to ship to Canada!
As a company, we are ecstatic to be able to offer shipping across the great nation of Canada, so that you can get all the Injinji you could ever want shipped right to your home (or office, you do you). We hope that you find this news as exciting as we do! Maybe you'll want to celebrate with a little shopping...
To our customers not located in Canada or the United States, we don't want you to feel left out! But we do need your help deciding… where should we ship to next? Let us know by filling out the survey below!